Recruitment is nothing short of a tough race-track. It is a track that is punctuated with a lot of potholes. A smart talent acquisition head or CHRO has to jump not one hoop but many till one can reach the finish line and win that perfect candidate. And perfect candidates are not precisely raining through the roof-top. The pandemic has pivoted the talent landscape in a new direction altogether. Businesses want to attain resilience and growth as soon as possible, but the workforce out there, in cafes, at home desks, and in their offices, expects a lot today. They are considering health concerns, the pull of 'The Great Resignation,' the comfort and flexibility of work-from-anywhere models, and many new forces before they can be counted upon as the talent that will support a business on its trajectory.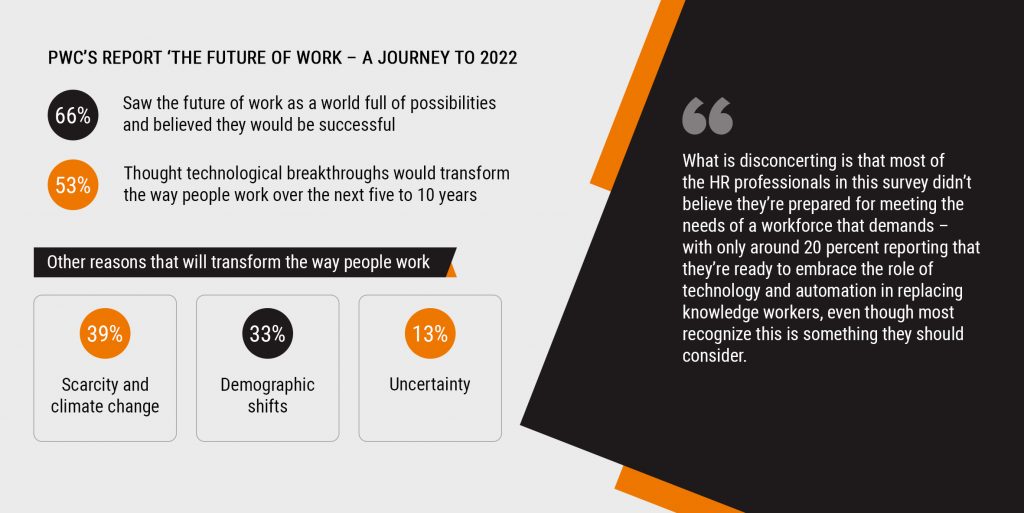 CEOs and business leaders can either turn their eyes away from the harsh reality or face it head-on. In the EY CEO Imperative Study 2021, we have seen two types here- thrivers and survivors.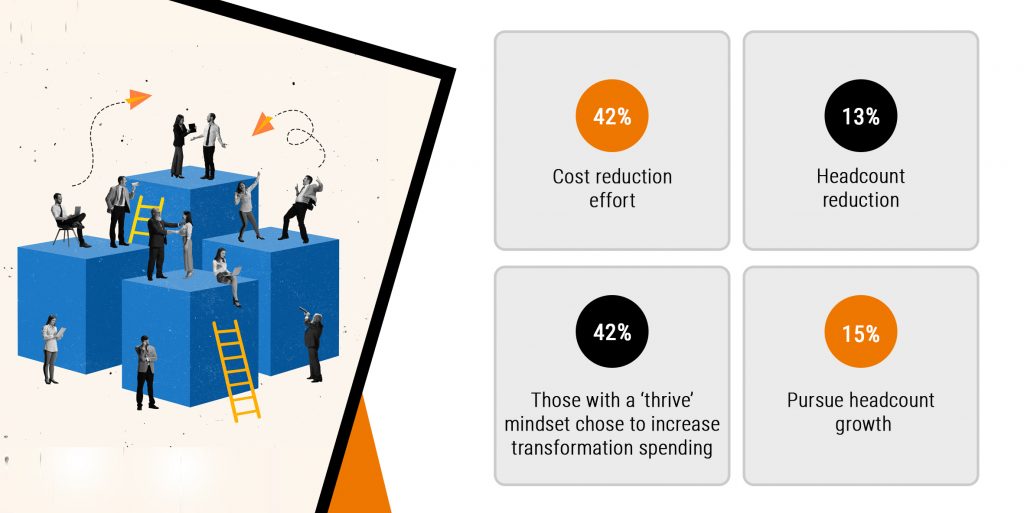 It is a tremendously difficult time to be hiring in. That's why it is crucial for CXOs and CHROs and their ground teams to be wary of some challenges that they will encounter as they march ahead. Here are the top 5 recruitment challenges and solutions.
1. Finding qualified candidates
2. Screening candidates
3. Longer time to hire
4. Optimizing recruitment process
5. Improving candidate experience
1. Finding qualified candidates
For any business, having the right workforce is the first step to attaining new growth outcomes for the post-pandemic business map. And as almost every other competitor is busy chasing the same talent, this problem gets more pronounced and urgent. As a result, the goal of finding the right candidate – before it is too late- has assumed a new gravity today. Thankfully, there are now AI-driven platforms like Oto_Qualify that help achieve greater diversity by assessing aptitude, skill, personality, and potential without biases. They take away the guesswork from hiring, adding agility and precision at an unprecedented level. AI-based tools can do a lot here:
Making unbiased decisions about prospective candidates.
Arming recruitment teams to spend valuable time focusing on the right-fit talent.
Helping businesses to achieve greater diversity in candidates by doing assessments of aptitude, skill, personality, and potential without biases.
Giving quick tracking and monitoring of results by tapping intuitive performance analytics.
Letting HR teams analyze and compare even a large pool of candidates without spending too much time and resources.
Helping HR to focus on only the metrics that matter for the candidates they want.
Deploying a robust, future-proof and data-driven recruitment strategy that goes beyond immediate recruitment goals – is a strategy that helps to bolster retention, employee engagement, and overall employee experience.
2. Screening candidates
After one gets the desired set of prospective candidates, the next hoop to jump is – screening. It becomes critical to sift through the vast pool and get quickly to the candidate/s that actually fit the job, future expectations, company culture, and other essential aspects. It is tough to execute screening – especially when one is pressed for time and when candidates can easily slip out of the funnel to other options or due to fatigue. With non-technical assessment platforms like Oto_Qualify, though, you can evaluate the candidates across many domains like English Communication, Qualitative Aptitude, Logical Reasoning, Capital Markets, Investment Banking. With smart tests, Multiple Choice Questions (MCQs), and subjective-based questions – the entire gamut is covered – bringing you closer to the right-fit talent. Also, with intelligent tech assessment platform like Oto_Code, hiring managers can conquer a lot of their hassles – easily and swiftly:
They can onboard the right talent with speed and precision.
They can make use of sophisticated tech assessment systems for screening for even the most technical roles. This is because these tools can check code quality, scalability, and performance without side-lining accuracy.
They can gain from a well-developed Global Code Verification System (GCVS).
They can check not only current performance but also do the screening of the future potential of the candidate.
They can streamline screening by using a GCVS score for each candidate for filtering or selection.
They can assess multiple tech stacks – Covering front-end, back-end technologies, API skills, Databases, Machine Learning, and multiple frameworks.
They can enjoy features like auto-generation of assessments, a rich question library, and customized assessments when they undertake screening.
They can use Natural Language Processing capability for better alignment with the job description.
They can finally achieve all the goals of screening without incurring any personal bias.
They can do it all with the real-time support of video analytics, auto-generated scorecards, and insightful reports.
3. Longer time to hire
No matter how much accuracy one accomplishes in screening candidates, the result is futile if this takes a long time. The time window between getting a candidate on the hiring radar and deciding on the selection should be very compact and swift. No HR team can afford to waste a lot of time here. Candidates don't like to be left on the fence. And a lot of resources and work stay unproductive when the hiring cycle is too stretched out. It is not an easy hoop to cross. But with technology, time can be shrunk to a significant extent.
It is here that it is advisable to bring in rapid coding skill assessments that solutions like Oto_Code provide. They allow you to test code quality, scalability, and performance with absolute accuracy. In addition, the ability to auto-generate your assessments – as provided by Oto_Code – gives you a sharp time advantage. The availability of acute video analytics, quick report cards, auto-generated results, and integration with the ATS platform ensures that hiring time is reduced as much as possible. Plus, such  AI-powered solutions -that bring in automation and intelligence- can reduce the 'cycle to hire' time and accelerate the talent acquisition team towards the right talent. This can be done with:
Replacing low-value and high-input activities with low-touch and high-outcome tools.
Adding speed and precision with automated assessments, real-time scorecards, and seamless visibility in the hire-to-pick process.
Removing manual tasks with AI and automation so that recruitment managers can focus on high-value tasks. They can spend more time in rich interactions with the prospective candidate.
Injecting transparency, engagement, agility, and velocity through smart questionnaires, quick interviews, swift scoreboards, always-on dashboards, and fast feedback.
4. Optimizing recruitment process
Minimum input and maximum output form the litmus test for any business process. For the HR processes, the rule is no different. The entire recruitment cycle should be optimized for all dimensions – time, resources, effort, and money injected here. Optimization of this process happens best when technology can take out low-value parts and strengthen and accelerate high-value tasks. Solutions like Oto_Code are constructive here because, apart from testing current abilities, they also enable you to test the candidate's future potential. Global Code Verification System (GCVS), coupled with a strong-expansive question library, further enhance the efficiency and speed of hiring. This solution also makes it easy to assess multiple tech stacks. These tools are additionally draped with remote proctoring assistance, automatic test creation, mobile assessments, immediate flagging of violations, and customized assessments – thus, optimizing the process on many levels. One can achieve accuracy and immense flexibility by deploying tools like Oto_Code, Oto_Qualify, and Oto_Live. Some approaches that work wonders are as follows:
Using automated assessments to save time spent on unnecessary areas by humans.
Using AI to remove bias, accelerate the right-fit talent path, and transform screening.
Letting AI do the job of identifying and mapping out the most promising candidates – and, thus, bringing in humans only at a later stage of the funnel – for high-value areas.
Building transparency and visibility to ensure satisfaction for candidates in the hiring, recruitment processes.
Removing errors, misleading resumes, and wrong-fit applications early on in the hiring, recruitment process.
Enabling a holistic assessment that covers technical skills, aptitude, values, and culture-fit.
Undertake comprehensive candidate evaluation with tests on communication, reasoning, coding, etc. through MCQs and subjective tests alike.
Using intelligent and live remote proctoring for expanding across geographies and candidate pools with solid flexibility and ease.
Integrating seamlessly with other partners and business areas.
Using gamified assessments, video interviews, domain-specific assessments, and personality tests to expand the coverage of hiring, recruitment processes.
Tracking and monitoring through intuitive and robust analytics.
Measuring only the metrics that matter and aligning closely to job descriptions.
Empowering decision-makers with real-time and deep insights.
Helping to streamline the entire process from application, evaluation, qualification to selection and on-boarding with cloud-driven workflow tools- all this with splendid candidate engagement in all aspects of recruitment.
5. Improving candidate experience
While HR is spending a lot of attention, strategic spotlight, and time in the hiring cycle – it is straightforward for the candidate to lose interest or feel side-lined. This hoop is very tricky to jump over because accuracy and efficiency cannot be compromised – but at the same time, the engagement levels of candidates have to be kept high. So here's how technology can help HR to juggle these too-many balls. With Natural Language Processing (NLP) power behind them, tech assessment platforms like Oto_Code bolster candidates' satisfaction levels and reduce bias. Add to that an immersive environment, a lot of room for interaction, and the joy of voice assistance or chat-bots- and you can see that candidate experience can be taken several notches ahead. Not just that, non-technical assessment platforms like Oto_Qualify also enable you to try gamification, video interviews, personality questionnaires, and domain-specific assessments – hence, improving the candidate experience and removing time wastage for both parties.
Conclusion
All these solutions are designed holistically and deeply- and powered with AI and automation– to strengthen HR teams with speed, efficiency, engagement, and impact- all at the same time. In addition, solutions like Oto_Code, Oto_Qualify, and Oto_Live have been specially crafted to blend future-proof technology with actual HR issues to change the hiring game for a new edge.
As we have seen so far, AI-driven solutions pack the power to make the recruitment process seamless, extraordinarily engaging, and simple for the candidate. These solutions can bring in the magic of automated score-cards, rapid assessments, precision, interactive interviews, high-fidelity job simulation, and transparency so that the candidate feels sure that this company will not disrespect their time, value, and intelligence. And all this can be done without compromising on reliability, scalability, and accuracy of assessments – no matter how technical or minute the job specification is. These solutions can flip the hiring mindset from elimination to selection – and add deep engagement to the process for every candidate. When candidates can be sourced, tracked, and assessed in one place with intelligent and automation-backed assessments- this results in fast communication, transparency, and interactivity across the hiring process.
Something that is witnessing faster traction than before in the current era – due to the value it brings for business. According to some latest reports from EY, 60 percent of CEOs were concerned about acquiring the right talent. In addition, an increasing percentage of talent acquisition leaders are using automated hiring solutions to improve the quality of hires. These new capabilities create a wave of innovation and are increasingly being recognized as game-changers for talent and people services.
As we enter a new work paradigm with disruptive work models, AI, mint-fresh skills, new employee mindsets, new workforce regulations, and new competitive pressures, these five HR hoops will increase and get even more complicated than they are today. That's not something in the ambit of an HR leader's control. But what is in your control is the ability to bounce high through these hoops, get past these barriers smoothly and have a nimble-footed readiness to every challenge. There is no better time or reason to run. Just don't run away from challenges. Run past them.