It is not just about better speed but about better precision that makes AI so relevant for the recruitment processes and hiring techniques.
It is hard to ignore the buzz. AI is in the air, whether you are ordering food from home, walking in a subway, reading about a surgery, listening to a new song or smiling at a good developer you hired through a smart recruitment technique.
Of course, you also hear about how people are scared of AI – for it can replace their jobs, ruin their career paths and make them instantly-dispensable.
But a quote from Alan Kay is worth considering here: "Some people worry that artificial intelligence will make us feel inferior, but then, anybody in his right mind should have an inferiority complex every time he looks at a flower."
Recruitment Technique: Catapulted with AI
AI is powerful, but this power is not on the prowl of replacing humans with every new attack. It is a power that can empower them, their jobs, and their goals. AI is not a new challenge to fight. It is a tool that helps humans fight their challenges.
One of the many places, hence, to see this power come alive is in the recruitment process area. AI-based hiring and recruitment processes are transforming the way talent is corralled, picked and nurtured. A lot of unnecessary time, redundancies and inefficiencies are now out of the park.
The global AI Recruitment Market is slated to touch 388 million by 2027
~ Facts and Factors Market Research.
AI can free up time for recruiters and talent managers to focus on the main task
AI-recruitment processes help organisations crunch a lot of structured, unstructured, documented and live data. Talent managers can now quickly boil it down to a narrow pool of prospects. So much time and legwork wiped away.
AI algorithms not just accelerate recruiters down the funnel of selection but they also allow them fine and granular segmentation. It can customise assessment tests for a group of professionals instead of serving the plain vanilla for everybody.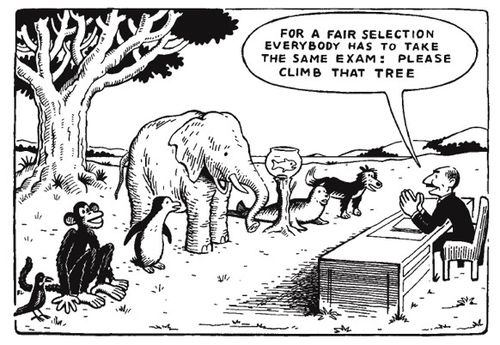 A lot of high-volume, high-effort and repetitive tasks in the recruitment process can be easily automated and consistently trained to get better with the help of AI.
AI recruitment processes are deft and trained in identifying patterns that ensure not only good hiring outcomes but also the ultimate goal of picking people with more chances of staying on and developing within the organisation. For instance, Otomeyt's Oto_Code uses a Global Code Verification System to find out whether the coders can continue to code reliably in future by predicting the scalability of the code. High-level prediction models can serve not just one but many HR goals.
Recruitment managers are getting immense support in cutting the long chase short with AI support coming in radical areas like facial expression analysis, candidate-job matching, interview screening, AI-enabled video interviews etc. Oto-Code's proctored tests help recruiters hold video interviews and also check plagiarism in the codes written by the candidates.
Even complex roles with a huge implication on an organization's revenue and costs, like coders, can be hired in a streamlined fashion by using the right AI, like Otomeyt's Oto-Code.
With tools like Oto-Catalyst, one can flip the whole recruitment narrative – from an elimination story to a selection vibe. You do not waste time looking for the right candidate. You get more time to talk to the right candidate.
Sharp neuro-linguistic assessment approaches based on audio and video can augment the outcomes of interviews and elevate decision-making success.
In a short span of time, recruiters can now test a wide range of technical skills, in some cases, as many as 300 technologies across job roles, as Otomeyt users have been witnessing.
AI is here and it is staying
LinkedIn data iterates the penetration of AI in the recruitment space. As many as 76% recruiters believed that AI's impact on the recruitment process is going to be somewhat significant. Another study indicates that 59% of talent acquisition professionals do not fear AI, with 93% saying that AI improves their success.
An EY report also notes that AI can personalise the employee-onboarding program and change the whole experience into a personalised one. Similar to what the Korea Economic Research Institute (KERI) tells – that nearly a quarter of the top 131 corporations in the country are either using or planning to use AI in hiring.
The Ifs and Buts
As to the bias and mishandling fears that come with AI, they were always there with humans too. In fact, a Montage Research showed 41% of candidates felt their chances of getting hired are more with AI and 56% believe that AI is less biased than humans.
AI is powerful and getting easier to access and invest in. One can also avail of a single ML, AI and RPA enterprise-ready platform instead of struggling with AI tool sprawl. It is all about picking the right talent fast enough. In business, one needs to get ahead by picking diamonds before the competition gets to them.
That's what you should be after. Others can stay busy with needles and haystacks.