Today, almost all companies are keen on buying a license to use the best applicant tracking systems (ATS). This is because ATS offers a superior candidate experience. A Gartner study has revealed that the best ATS can improve a company's talent pool. Nearly 95% applicants would be willing to reapply. And 97% were willing to refer the position to their acquaintances including friends and co-workers.
At least 98.2% of Fortune 500 use applicant tracking systems
~ Jobscan
While these tracking systems are choc a bloc with features, it is important to know how to use them so the organization derives the maximum benefit. Since an ATS is an amalgamation of various software which work together during the entire hiring process, there are several aspects of the system the business should familiarize itself with. It's much like a top-end car that has a multitude of features that can make your car drive better and safer, only if you know which buttons to push when.
Fortunately, unlike a car, the applicant tracking systems are easier to understand and manage.
Selection Criteria: Ensure the right keywords and elimination parameters are selected in the software. Most ATS come equipped with a 'knockout' process. In this, candidates' resumes which don't have the necessary number of matches to an organization's job profile will automatically be rejected. If you don't give the right criteria, you will end up eliminating good candidates or worse, hire the wrong ones.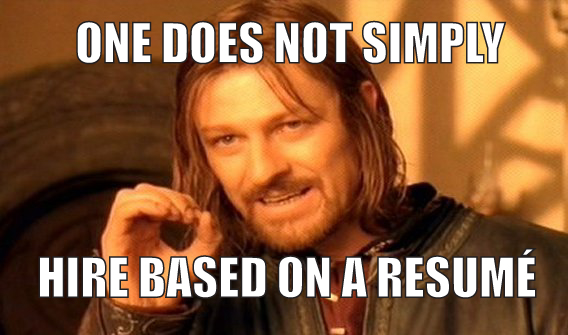 Backup & Storage: Always include an option in your preferred ATS to retain resumes as they may be useful later, for the same or different positions. Businesses sometimes have to eliminate users who don't fit the bill exactly, or who can be useful to the organization in other profiles. There may also be candidates whom you would have hired had you not already got some candidates already. For emergency and future purposes, make sure you visit this archive of resumes to re-invite candidates for interviews if they fit the bill.
Integrated Systems: One of the biggest benefits of an ATS is the way a number of processes can be handled in just one application. Earlier, employers had to post job openings on various job sites, track the resumes manually, email and set-up calls and interviews, follow-up, deal with negotiations or rejections and update their requirements every time they were needed or changed. All that is eliminated with ATS. For instance, the ATS from Otomeyt comes integrated with top job sites like Indeed, Monster, CareerBuilder, Glassdoor, SimplyHired, Naukri etc. It will skim through applications and present the top-ranked ones for you, communicate interview schedules and even allow certain preliminary tests to be conducted within it. The calendar feature will notify you of upcoming interviews and the ATS is equipped to handle paperwork as well. When you fully use all these features, you save yourself a lot of time, hassle, duplication of efforts, and make it candidate-friendly too.
Reports: An important feature of an ATS is its ability to generate reports based on your input criteria. Reports can be for the age group of people interested in your company and its offers, salaries prevalent in the market, percentage of hires who remain in the company for a long time and perform well, the skill sets available in the market, etc. Use reports from ATS for better hiring in future and understanding the talent pool better.
Physical Resume Scanning: Some ATSs are designed to extract the most important parts of the resumes (known as parsing), as per your preferences, and display them to you. If your ATS parses resumes, then ensure you also review the full resume to understand the candidate better before making a final offer, especially for highly customized, sensitive and niche profiles.
Collaborate with the Team: Applicant tracking systems are dynamic. You can bring your technical manager or the functional head to shortlist the resume. Collaborating with other people relevant for recruitment can help you bring speed and precision to the process.
Manage compliances: Once the hiring is done, your new recruit has to fill out many documents. ATS can automate the entire process of compliance and help complete all the documentation and paperwork. You can consolidate all the guidelines at one place and get the new hire to read and understand them all at one place.
The next time you go in for an automated recruitment platform, check if they offer integration with your current ATS. The slick and smooth Otomeyt.ai platform offers I-Click integration. You can pool the talent from multiple sources, streamline the workflow of screening. What's more, you don't need to use two different platforms for screening and testing.
Used well, an Applicant Tracking System (ATS) can make the life of a recruiter super easy. It adds credibility to the brand with the applicants. And that can ultimately help onboard great talent.