Do you know how tough hiring has become today? Recruiters are walking on a wafer-thin ice floor as they try to catch up to a vast talent demand while managing employee engagement and minimizing any chances of error or bias.
In the 2021 EMEA Candidate Experience Research Report by TalentBoard, we can see that the hiring struggle is painfully real, and burnout is hitting talent acquisition teams hard, especially as organizations try to chase the pre-pandemic scenario helplessly. Their recruiting workloads have increased significantly, but the number of people in companies in the recruitment area hasn't kept up. While these hiring people are overworked and burned out, positive candidate experiences are declining.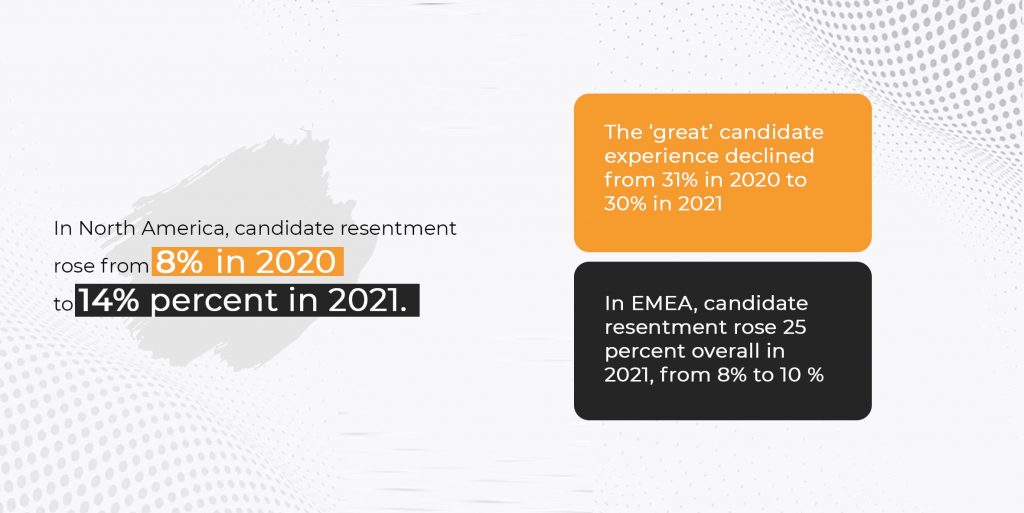 When candidates report high levels of resentment, they are less likely to apply to a company again or refer others. There is also a higher likelihood of severing their relationship with that company altogether.
No wonder top 10 companies in North America align recruiter performance with candidate experience six percent more often than the average for all companies. In APAC, it was also seen in 2021 that top companies align recruiter performance with candidate experience six percent more often than the average for all companies.
How does one conduct proctoring, then?
Proctoring and hiring
Proctoring is a crucial part of any assessment process. Without someone, or something, monitoring the integrity of the test process – it's impossible to vouch for the fairness of the exam. There is always a need to ensure that no fraud, impersonation, or cheating happens during the assessment. This is required not just from a compliance angle but from a company's angle too. The whole point of doing skill assessments is that the company is looking for the right candidate/s. If the test process is full of flaws or if there are loopholes giving the wrong people a chance to jump the queue- the company will not get the right candidate. Worse, it will get the wrong candidate in its workforce – thus, creating serious dangers for the organization's productivity, performance, and culture. The task has become more challenging today in the post-pandemic world when in-person invigilation is expensive and practically prohibitive.
Thankfully, with the advent of AI, it has become possible, as well as easy, to protect test integrity in remote assessments with AI. And advanced coding skill assessment platforms like Oto_Code can help enterprises with fool-proof proctoring in remote assessments.
Use AI for proctoring
These solutions, especially tools like Oto_Code, come with capabilities like:
Dynamic testing – to take your coding assessment to the next level
AI-powered feature that generates new questions with different difficulty levels in real-time
Tools for greater insight into the candidates' existing coding capabilities
Tools to assess the ability of the candidate to acquire skills or knowledge during the evaluation
A massive library in real-time that helps you evaluate a lot of skills
A broad spectrum of testing- code reliability, maintainability, scalability, performance, code quality, and test cases
Elimination of chances of impersonation with high authentication features
Human-centric technology that ensures effectiveness through live and automatic supervision capabilities
High sanitization impact on test devices by remote lockdown and live disablement tools
Automatic flagging on violation of given instructions
Advanced customized settings 
Assurance of the authenticity of each coding test
Warnings to candidates – against unwarranted practices
Comparison of codes to Otomeyt codes database for plagiarism
Protection of assessment integrity with features like location detection, eyeball detection, disable copy paste, capturing a screenshot, enabling full screen, and more
Conclusion
According to a study done by researchers from the University of California Berkeley and the University of Chicago, discrimination against a certain category of people is concentrated among a select set of large employers, many of which can be identified with high confidence using large-scale inference methods. This bias can reduce the contact probability to 2.1 percentage points. In other words, hiring teams cannot afford to have any room for bias if they want to have a positive candidate experience. And to do that without ruining test integrity- that's a massive challenge, for sure.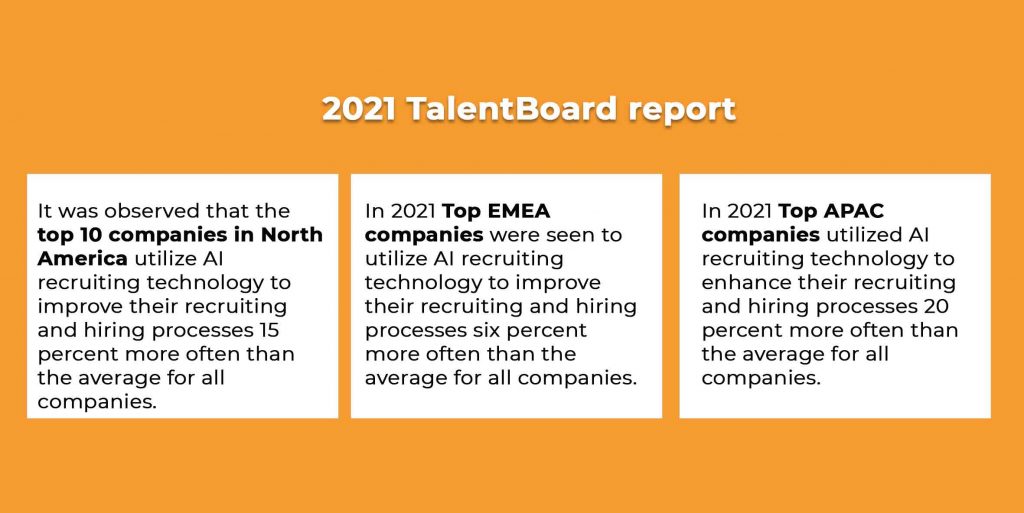 TalentBoard's Recruiting Focus 2022 research points out that big and small organizations across industries have prioritized candidate experience, diversity and inclusion, and employee referrals. And there has been a heavy emphasis over the past 18 months on bringing AI to recruiting.
With AI, enterprises can finally walk the tricky minefield of hiring and skill assessments without sacrificing authenticity and test integrity in the pressure of recruiting fast and from far.