Technical assessments are an essential part of the recruitment process. Each job-role demands a different set of skills and even the same job-role could require different skills at different points in time. When it comes to technical roles, the requirements are even more versatile as the needs of the organizations change with changing times. What is relevant today may not be of any value next year. It is hardly surprising that technical skills are extremely important for the organisations in 2020 too. Let us look at some of the top reasons your organisation needs to hire candidates with the right technical skills.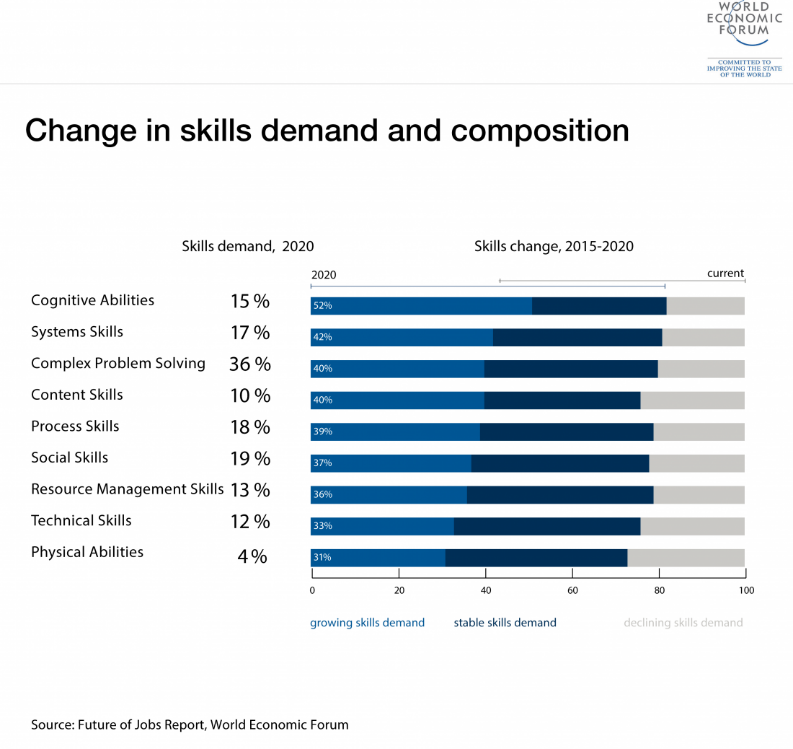 The relevance of technical skills:
Work efficiency: Without an in-depth knowledge of the technology being used, no employee can identify opportunities to increase productivity. A clear understanding of the technical skills will be essential in improving the efficiency of the organisation.
Survival: As organisations increasingly start utilizing innovative technologies, the ones not ready to adapt will falter. Hiring candidates with technical skills in 2020 is not an innovation or being a first-mover.
So, now that we know the importance of hiring the right candidates with robust technical skills, let us look at some of the most important technical skills in 2020.
The most important technical skills in 2020:
I. Machine learning: It involves learning Programming Languages like Python/C++/R/Java, Probability and Statistics, Data Modeling & Evaluation, Machine Learning Algorithms, Distributed Computing, Signal Processing Techniques and others. It enhances the working of an organisation and opens new possibilities. Machine learning is a highly-demanded technical skill with an acute shortage of professionals who can deliver on it.
II. Blockchain: Blockchain is a decentralized network which is today being contemplated as a technology which could solve problems ranging from money transfer to supply chain. The ability of the candidate to understand the functioning of Blockchain and analyse its potential use in the company is a very important skill.
"A skill we weren't even looking at a year ago – blockchain – tops the list of most in-demand hard skills for 2020."
~ LinkedIn Most In-Demand Hard and Soft Skills Report
III. Artificial Intelligence: With industries adopting AI in various departments, candidates with technical skills in this area are in high demand. Depending on the job role, a candidate may require the knowledge of mathematics(probability, statistics, algebra, calculus, logic and algorithms etc.), graphical modelling, including neural nets, physics, engineering, robotics, computer science, programming languages and coding, cognitive science theory and other skills.
IV. Python: A programming language, Python is used to develop various software, applications, network programming, etc. It is an in-demand skill for mobile development and GUI. It is also used in making video games, Instagram, and other platforms. Again, good talent is hard to find here.
V. Cyber Security: With the prominence of digital on the rise, the threat over the internet has also increased significantly. Every organisation today needs cybersecurity experts who can ensure the safety of the data. The cybersecurity experts are also required to safeguard data of the clients, which if hacked, could lead to loss of brand equity and also warrant legal actions.
"There will be 3.5 million unfilled cybersecurity jobs globally by 2021, up from one million positions in 2014."
New challenges in the assessment of technical skills
Today, accessing courses in technical skills is very easy. Anyone can complete a course online like Upgrad, Udemy, Simplilearn etc and claim to be an expert in any field. It becomes difficult for the recruiters to hire the right person with expertise. On the other hand, as we have seen, hiring candidates with top technical skills in 2020 is non-negotiable. So, how can organisations find the right candidates with the right technical skills? Well, the answer in part, lies in technology.
Recruiters can use breakthrough technologies such as artificial intelligence and machine learning technical skill assessment. These AI-backed recruitment solutions empower the recruiters to evaluate the candidates using customized tests that check the skill level of the candidates across technologies. Recruiters can also create tests using a massive question bank which ensures that ready and precise questions are available.
AI-powered technical skill assessment solutions such as Otomeyt also offer features such as video proctoring, evaluation of code, and options of over 300+ languages. Recruiters must use these technological solutions to find the right candidate with top technical skills. This not only improves the profitability, efficiency, and revenue of the organisation but also gives them an edge over the competition.