Find out how AI can solve many long-running and nascent challenges recruitment teams face in spotting and getting qualified candidates.
Every vertical, every geography, every product has its language. But when it comes to describing talent issues, today, most business leaders say the same word. Alas! Because most companies are fighting a common battle- the war for suitable candidates. A war for talent- that has become more complicated after the pandemic.
Without good talent, an organization would be rudderless and helpless, no matter how financially strong. The presence of qualified candidates makes any enterprise capable of achieving leadership in the industry. Without a good workforce, it is impossible to elevate the customer experience.
Not a low-hanging fruit anymore
Getting good talent has become more complex than ever. The heightened safety concerns during the pandemic have still not faded away completely. In addition, the impact of 'The Great Resignation' and the rise of the Gig Economy- all these have added more challenges to the already-tough job of a recruitment leader.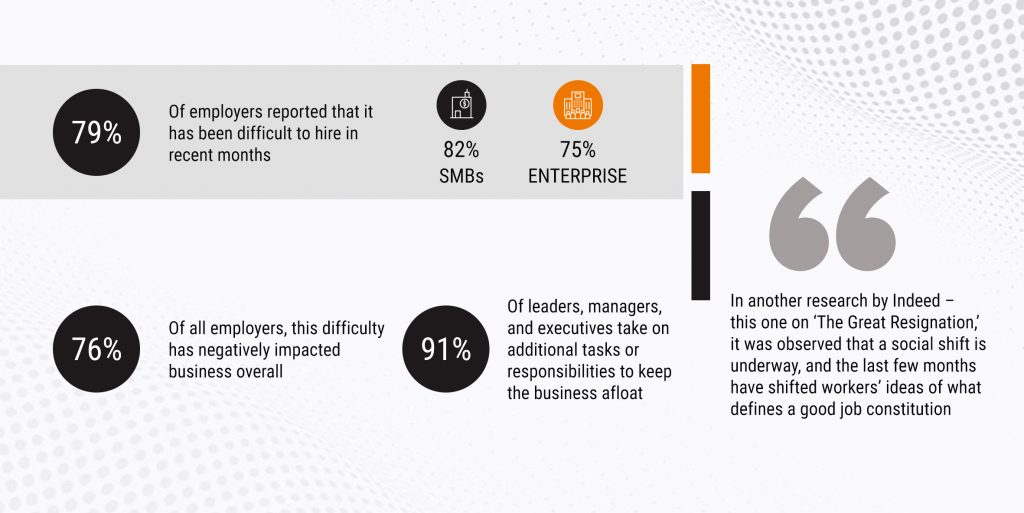 As companies struggle to fill in the significant talent gaps and the skills gap widens with the rise of digital transformation, finding specialized knowledge and training strengths becomes even more complex. But it is not impossible mainly when businesses can employ innovative strategies to find candidates to solve these issues.
Being savvy with the latest recruiting trends and technologies helps bring a business closer to qualified candidates. And if that can be strengthened with an environment where candidates feel safe, competent, valued, and happy- then it empowers the enterprise with a new level of stability. A chief strategy in this playbook is the use of AI.
AI- aye aye good talent
Savvy recruiters and leaders equipped with foresight are already tapping the speed and depth of AI to strengthen their recruitment game. According to a '2019 State of Artificial Intelligence in Talent Acquisition report' by HR Research Institute, recruitment professionals would most like AI to help them achieve higher quality and productivity. They look forward to AI to help them find qualified candidates. They also want its help to reduce their time sifting through resumes.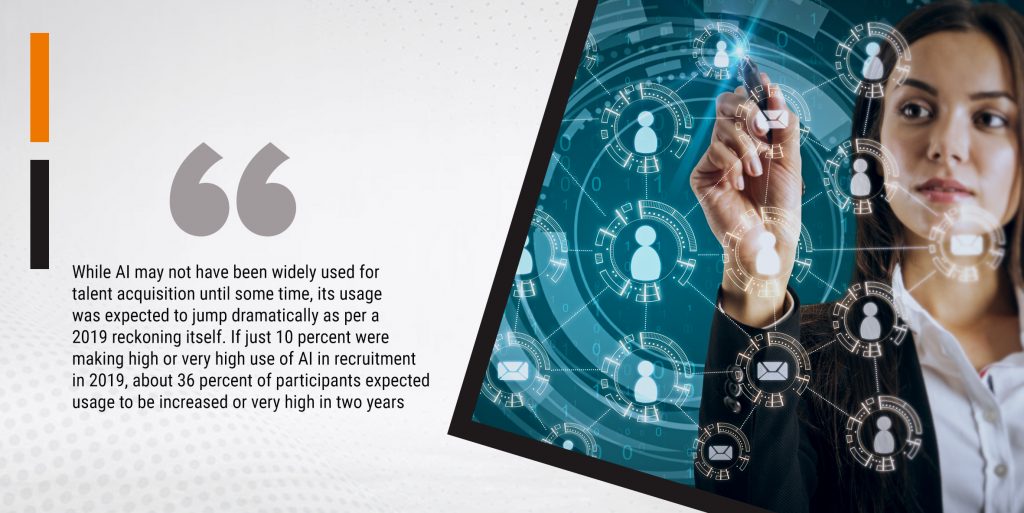 Here's why AI can be an excellent enabler for recruitment teams. You can see here that there are a host of advantages that robust non-technical skill assessment platforms like Oto_Qualify can bring for adding confidence and precision in recruitment processes:
It helps to make unbiased decisions about prospective candidates
It allows recruitment teams to spend valuable time focusing on the right-fit talent
It enables an organization to leverage the power of AI to identify and hire the most qualified candidates
It shrinks the chance of being misled by fake or inapt resumes
It accelerates the path to reach the right-fit talent
It helps businesses to achieve greater diversity in candidates by doing assessments of aptitude, skill, personality, and potential without biases
A business can evaluate candidates in various domains like English Communication, Qualitative Aptitude, Logical Reasoning, Capital Markets, Investment Banking, and more through Multiple Choice Questions (MCQs) and subjective-based questions that holistic platforms allow
Recruitment leaders can enjoy quick tracking and monitoring of results by tapping intuitive performance analytics
HR teams can analyze and compare even a large pool of candidates without spending too much time and resources
One can focus one's attention on only the metrics that matter for the candidates they want
Organizations can accomplish unprecedented outcomes without surrendering to unconscious bias
Recruitment can be executed with a robust, future-proof, and data-driven hiring strategy that goes beyond immediate recruitment goals – it is a strategy that helps to bolster retention, employee engagement, and overall employee experience
As you can fathom- now is a good time to woo candidates with the language of today and tomorrow. It's a language that speaks to everyone – helping their goals. It's called AI. And it will never let you utter the word- Alas!