The rampant and robust surge in conversations around diversity and inclusion indicates that businesses cannot ignore the imperatives and expectations of today's workforce and society. As a result, stakeholders and talent-pools of all kinds have been putting a new spotlight on diversity and inclusion (D&I).
Why do diversity and inclusion matter?
When it comes to diversity and inclusion, businesses have to ensure that they give fair and well-executed opportunities to everyone – without any prejudice of race, caste, color, religion, or gender. That's not enough. The current work environment and societal renaissance also expect businesses to be proactive and not just ok with ticking these boxes. They have to make active, visible, and result-oriented efforts in including all strata and segments of society into their talent pool. And these efforts span almost every area under HR's ambit – talent acquisition, candidate sourcing, selection, learning and development, career management, performance management, employee engagement. The importance of diversity and inclusion in the workplace has been gaining a substantial degree of pace and connotation in the last few years. A business that places attention to these areas tends to make an impact on many other areas like:
Improved employee morale
Attractiveness for hiring 
Ability to stand out with a distinction amongst other employer choices in a recruitment pool
Less employee attrition
Loyalty-based retention
High productivity
Belongingness and positive work culture
A strong brand image
A positive regulatory image
A ripple effect on customer perception translates into customer loyalty and business growth
Diversity and inclusion – translated into numbers
For instance, just look at the latest 'Women in the Workplace report' from McKinsey, and you would observe that businesses have a potential of gaining $12 trillion in additional GDP if the gender gap is narrowed by 2025.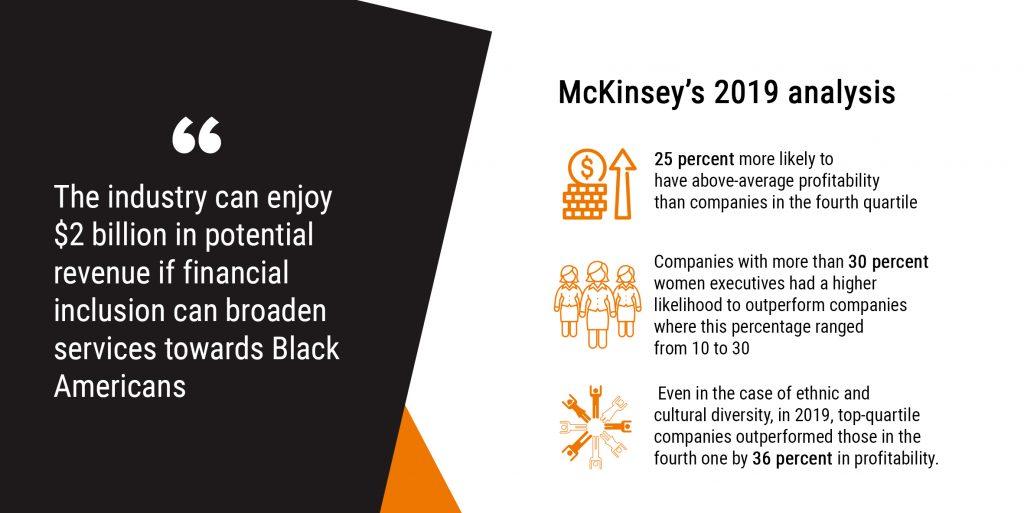 Diversity and inclusion- not there yet
Diversity and inclusion- not there yet.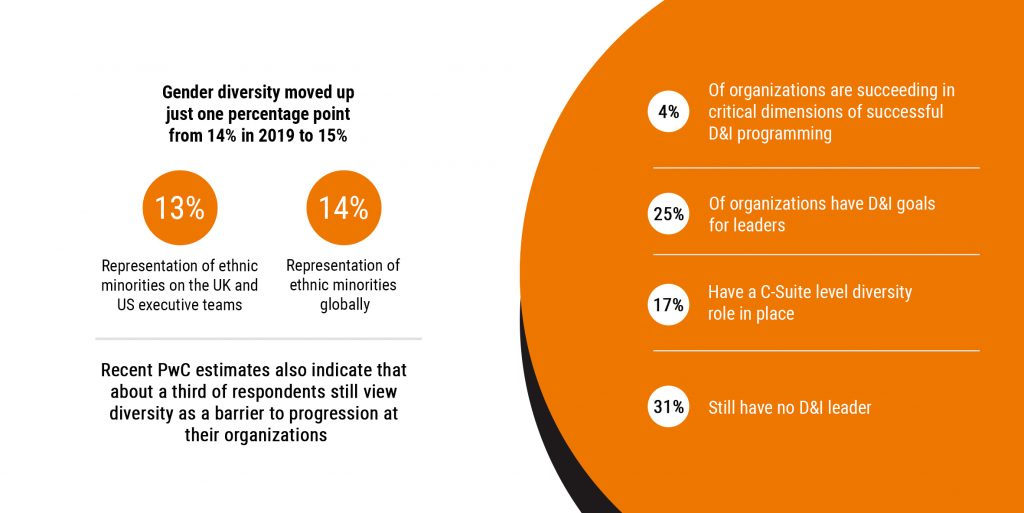 As crucial as these areas are, creating diversity and inclusion in the workplace is not easy. Somehow, some unconscious bias or oversight is bound to enter the critical HR hiring, recruitment, and talent development processes. This is where one can leverage the role of technology in creating diversity and inclusion in the workplace. Tools like Oto_Code, Oto_Qualify, and Oto_Live are helping many successful organizations use automation, analytics, AI, and real-time insights to ensure they do not falter on diversity and inclusion. These solutions are doing a compelling job of augmenting humans in hiring and talent development. Skill assessment platforms allow humans to pick, appraise, or reward talent based solely on merit and talent- this automatically removes any scope for bias or errors. With technology, an organization gets not just bias-free approaches to assess talent for recruitment, appraisals, and development; but it can also gain other advantages. Like:
Data-based decisions
Accuracy
Transparency
Compliance-friendly approaches
Documentation for strengthening the credibility of fairness among employees and for stakeholders
Reference-points for future and policy-making
Analysis ease for creating diversity audits and improvement of overall diversity and inclusion focus
Thus, it is an excellent time to turn to technology to amp up your organization's diversity and inclusion quotient. It's like getting a new pair of glasses. Free of bias. Clear for positivity.