Try to build in strengths right from the recruitment and assessment stages so that you can arrest turnover before it gets out of hand.
As ironic as it may sound, employees are not sticking to their jobs during and after the pandemic. The expected scenario was that people would be worried about economic security and job losses. But it turns out that turnover is a big concern for employers even now. More so in the tech sector. As per the latest count, the tech industry turnover rate was higher than any other business sector.
In India, the technology services industry witnessed a 12 percent attrition rate in 2020. It was expected that by the end of 2021, the IT-BPM sector would experience a 2 percent attrition rate, as per a HAN Digital report. If we look at how the IT-BPM industry association NASSCOM reckons it, there are chances of higher attrition because of the growth in demand after a prolonged lull last year.
In a LinkedIn report on talent turnover rates, too,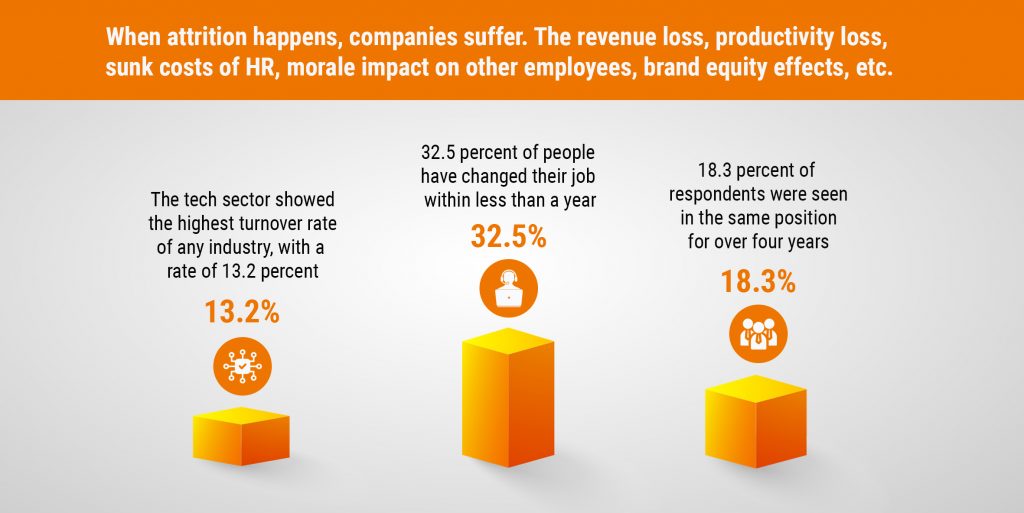 When attrition happens, companies suffer. The revenue loss, productivity loss, sunk costs of HR, morale impact on other employees, brand equity effects, etc. – are just some consequences apart from the burden of starting the entire recruitment exercise all over again.
Tips to Reduce Tech Employee Turnover
So is there some formula to control attrition? As per some Dice estimates, critical reasons for attrition are usually around these areas –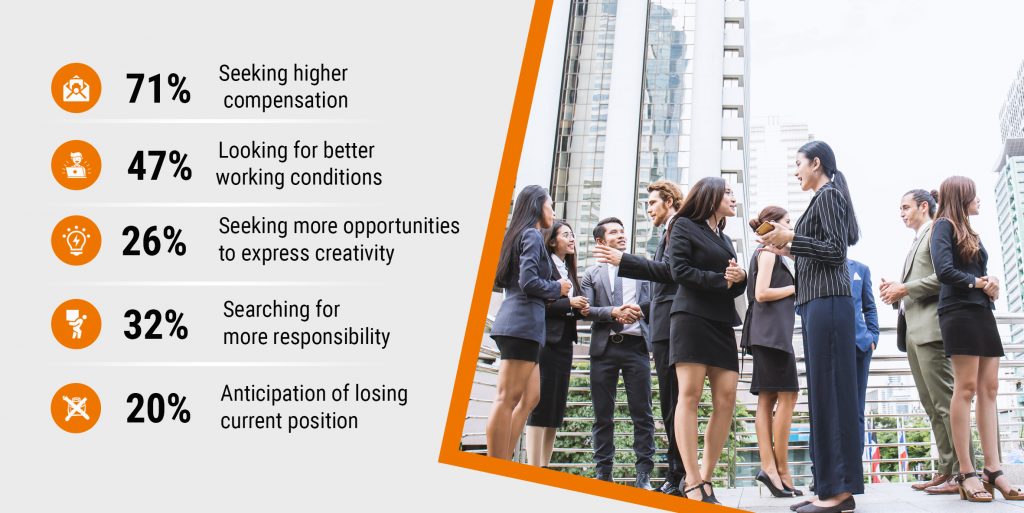 These areas can be proactively addressed by HR. Also, if some early stage measures are taken by streamlining the recruitment process, then possible drop-outs can be spotted before entering the organization pool. Engagement and culture can be strengthened too to reduce the chances of an employee leaving the organization. A lot can be done here through the use of the right technology:
Find the right fit through assessment – Use AI-based tech assessment tools like the Oto_Code that can help you add precision and relevant targeting in the entire process. This helps to cut wastage of effort and time. But more than anything else, it leads you to the candidates who will stay.
Show them you value them – Inject reliable, engaging, and personalized mechanisms so that the candidates feel valued. This can be done through customization features and the use of data analytics.
Devise a long-term career growth plan – Pick tools that can make hiring a very enriching, long-horizon, data-driven, well-mapped, and strategic process. This will help you draw in candidates that align well with the big picture.
Build a strong company culture – Add engagement, excitement, and purpose so that your proposition to an employee is not fungible.
Listen to them – Have regular sessions and use platforms for creating timely feedback sessions, team-building avenues, and employee-oriented career paths.
Track and measure employee engagement – Use data well and apply AI to leverage it at the maximum level. When employee engagement is kept high consistently and pervasive, the chances of attrition are automatically reduced.
Gone are the days when hiring and attrition were separate islands. Today, accountability and possibility run deep from one end of the funnel to the other. Try to help the big goal of an organization by using scalable, robust, intelligent, personalized, and sophisticated tools for recruitment. Vinegar is a good bait for mosquitoes. But to attract bees, invest in flowers. No short-cuts.