There used to be a creature called recruitment that has recently reincarnated into a more powerful and strategic avatar – digital recruitment.
Digital recruitment is better, faster, more accurate, and more relevant than its predecessor. It is allowing HR staffing managers not just to enjoy the accuracy of talent-fit, increased hiring quality, time savings, and improvement at all stages of pre-and post-hire talent acquisition. But it is also tapping automation for enabling HR to offload the repetitive, process-driven tasks so that these leaders can be more in tune with the candidate and the role – and in a more profound way. AI makes hiring not less personal, but more personal.
Technology-driven recruitment strengthens HR to make personal connections with candidates and empowers their overall talent advantage through digital assessments, video interviewing, and online reference checking. As a result, on the one hand, HR can reduce time wastage, enhance accuracy, and speed up the hiring funnel. But, on the other hand, it is doing all this with lesser bias and more data-driven approaches.
In fact, according to a Sage report,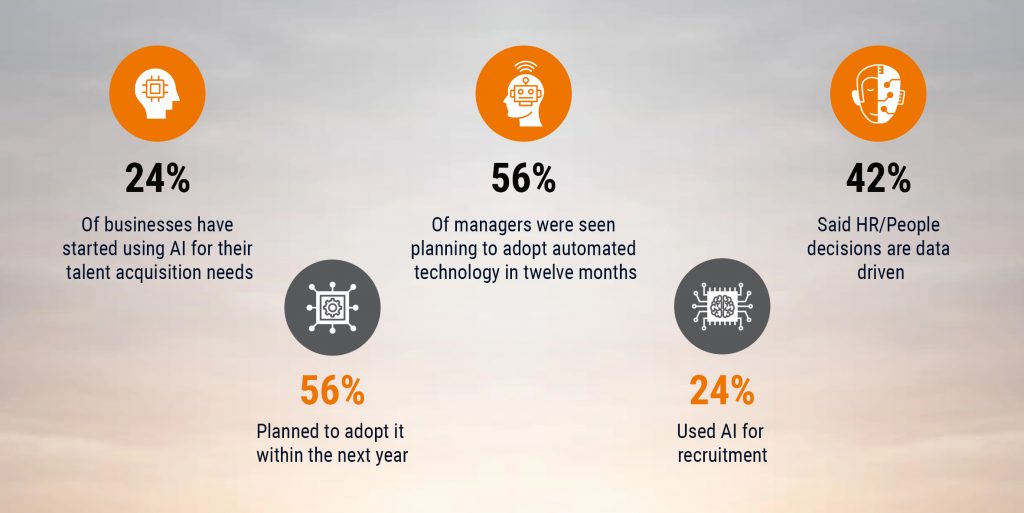 Building a robust digital recruitment strategy
Technology helps for sure. But only when it is architected on some strong and core practices. When HR uses technology for hiring and staffing, it has to do all that while:
Building a solid and well-aligned employer brand
Working on website and content to convey a seamless experience
Leveraging social media for an omnichannel impact
Maintaining focus on overall candidate experience – at every point
Picking the right tools
Checking recruitment metrics
Creating a feedback system for continuous improvement
If we focus on what tools to choose, that alone can be an overwhelming decision. But you can do this quickly and with solid gains when you choose a tool that ensures an in-depth analysis to help you onboard the best talent. It should have a strong and expanding question library with object-oriented programming questions. It should pack the ability to auto-generate scorecards for each candidate, reflecting the ability to code to make quick hiring decisions. It should allow you to call only the most qualified talent for the interview and permanently save your time. It should also reduce unintended bias. This tool should be good for the candidates too – in terms of simplicity and relevance. It should let your candidates code in the language of their choice. It should allow a customized assessment specific to the job description. If your tool can draw from a large pool of questions suitable for a wide range of skills and assessment formats – nothing like it. 
As we can see, technology, when used smartly, can bring in a lot of transformation. For example, in the Sage report, it was observed that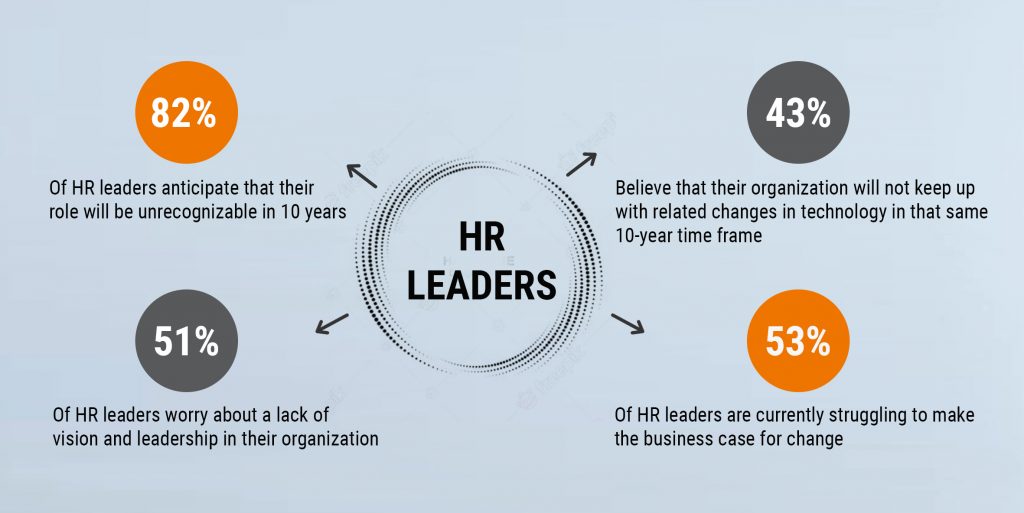 But can that happen smoothly when 43 percent believe that their organization will not keep up with related changes in technology in that same 10-year time frame? And when 51 percent of HR leaders worry about a lack of vision and leadership in their organization, which prevents change? Especially when 53 percent of HR leaders are currently struggling to make the business case for change?
Maintaining talent quality, productivity, and diversity along with an enhanced workforce experience – that was never easy and will not be any easier ahead.But technology's profound role can certainly help HR leaders navigate these imperatives in a time-effective and experience-elevating manner. Digital recruitment is here to stay. Make the most of this creature. Make it your friend and not an alien. Start learning its language and help it learn yours. The key is collaboration and strategy. Unlock your future. Reincarnate it today.