The war of any business today rests on one ammunition – talent. Globalization, integration of supply chains, and affordability of resources have created a level-playing field amongst all sizes and regions of businesses. But one thing still makes a distinction – the humans that power a business. Talent and customer-centric skills form the true competitive advantage of any business today.
What is fascinating in this war is the equation of technology? A business that can harness the right proportion of technologies and human skills will get a definitive head-start in a competitive market. Just skills won't make the cut. Just buying technology will not go far. What will create a solid business strength is a pool of humans who can leverage technology in the right way – with the latest updates, with ethical and emotional boundaries, and with the power of human instinct.
Diversity is the new anthem
That is precisely what brings an organization to the ultimate battle – having tech teams high on performance and diversity. Yes, the future is about creating results with technology investments. But it is also about injecting and leveraging diversity of human skills.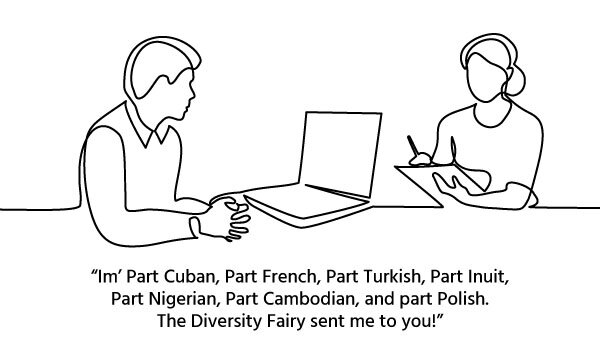 Anyone can buy data solutions today. It is easy to invest in a robotic tool in the present-day market. But what would squeeze out value from these deployments is the availability of data scientists, machine learning experts, and algorithm developers.
The 2020 Workforce Diversity Report (LinkedIn) saw an uptick in Black and Latino retention in the U.S. for FY20.
A McKinsey report on 'Diversity and Inclusion' goes a step further and shows how these areas translate into financial results. It looks like if the gender gap is narrowed by 2025, there can be an additional $12 trillion in GDP. If financial inclusion efforts cover Black Americans, then there can be $2 billion in potential revenue.
According to Namely's Workforce Diversity Report 2019, companies recognized over 25 unique gender identities (this was a jump of 5 terms from last year's report).
Diversity and inclusivity have also become essential cornerstones of any enterprise's tech and talent strategy. It may seem like a paradox when we see how businesses worldwide struggle with skill-shortages of various dimensions.
That is why one needs a smart talent strategy – and if it is powered with AI and automation. Tools like Oto_Code are helping organizations in doing precisely that.
To build a high performing and diverse tech team, use AI to your advantage
Here's how.
Intelligence and automated processes make sure that the company covers all under-represented groups, regions, and classes.
The entire recruitment pipe can be monitored and analyzed in real-time to figure out deflections or gaps from the overall talent strategy.
Tools have built-in development journeys and assessment maps to support talent leaders with data on how well a candidate performs. It helps to answer whether the HR strategies that have been deployed are working towards tangible results.
Models and processes created in such tools can show intent and action on behalf of the HR team – thus proving actual progress on diversity and inclusion.
Specific-personalized interviews and chat-bots can be created to cater to the language, personality, and nuances of a gender group, race, or region. This will make the overall recruitment process candidate-friendly and genuinely diverse.
The candidate-interaction and feedback features of such tools help to carve a positive and progress-centric impact on the candidate's mind. They can get fundamental knowledge on their rejections, interview performance, and assessments. It builds up transparency. It weeds away any assumptions and negative perceptions about the company, too – the candidate can finally get answers to why someone rejected or postponed an opportunity. S/he would know it was not because of some bias or discrimination, but because of an actual performance or skill issue.
Algorithms can be trained, re-trained, and made more robust on the elimination of human bias. This further strengthens the overall intent of diversity and fairness.
Another McKinsey research shows that one-third of the companies made significant L&D gains over the past five years. They seem to be increasingly pulling ahead of their industry peers in financial performance.
"A diverse mix of voices leads to better discussions, decisions, and outcomes for everyone."- Sundar Pichai, CEO, Alphabet
McKinsey's research on Latin America showed companies perceived as committed to diversity are about 75 percent more likely to report a pro-teamwork leadership culture. There is a lot of room and reason to up the ante on diversity – not because it is reasonable. But because it is a business advantage too. So yes, there is a clear and robust case for diversifying and simplifying one's recruitment strategy. And the easiest and surest place to start from is – with an intelligent AI-based tool. Do that soon.