"Acquiring the right talent is the most important key to growth. Hiring was – and still is – the most important thing we do." – Marc Benioff, Founder, Chairman and co-CEO of Salesforce
Traditional recruitment processes are akin to long-drawn-out relay races. By the time you have a winner at the end of the race, there are already too many laps and runners exhausted. It is a construct that may have worked in the past, but today, no one has that kind of time-luxury to spend – at least, not in the hiring parts of a job trajectory.
When the industry grapples with skill shortages of the utmost severity, and when candidates are pressed for time and attention – it is unfair and non-pragmatic for a hiring process to stretch unnecessarily. But that happens—a lot.
A significant chunk of time is wasted in wrong targeting, testing, interview talks, and administration and communication areas spanning any hiring effort. Developers – who are already holding jobs- would easily fall out of this track if they feel the process is consuming many precious hours or not leading to the proper outcomes. Those developers – who are looking for a job or who free-lance – also prefer opportunities that have fast turnaround windows and are fit for their aspirations.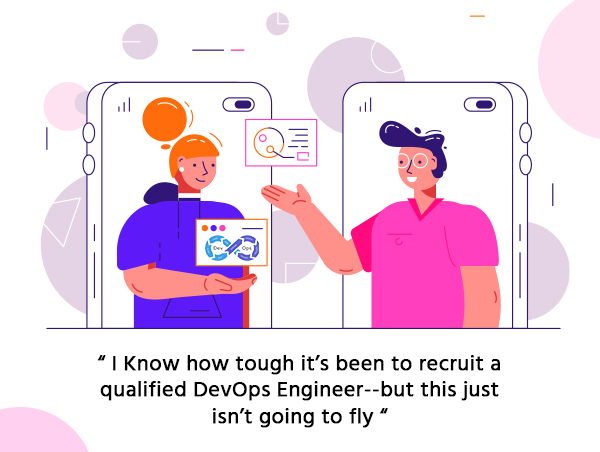 The answer is close
This brings us to a solution that aligns closely with both – the organizations looking for developers and the candidates who want to apply.
"If you can hire tough, you can manage easy." – Sue Tetzlaff, Author of The Employee Experience: A Capstone Guide to Peak Performance
Yes, get introduced to using technology solutions packed with advantages of automation and built-in intelligence. Here, one is assured of these aspects.
Precise, customized, and well-designed recruitment messages and descriptions – so that only the most willing and most proficient candidates enter the recruitment funnel
Faster documentation, credibility-checks and initial assessments due to automated processes
Swift lead-points to the selection funnel by using automated filters and advanced features
Creation of job-specific and skill-specific tests that are automated, and self-service, in nature, so that no one's time is wasted
Interviews conducted by using chat-bots or simulated testing or AI-assisted human-interview support- all these approaches minimize time and maximize information and quality time with candidates
Constant and real-time feedback to candidates to keep them interested and happily associated
Higher levels of simplicity and engagement for all stakeholders in the process
Cost-effective and time-effective outcomes
Overall integration with HR processes, development goals, training efforts, and assessment areas
One-stop place for all recruitment areas, which reduces scattered efforts and resources
Considerable reduction in skill assessment effort and time, as proven by some solutions already
Precision and alignment in the overall hiring process
All these efforts also improve the brand perception for the broader pool of developers. An organization that brings clarity, transparency, time-economy, and fairness to the recruitment process also sits high on the perception ladder of candidates in the industry. This matters a lot – today.  Further, use of technology tools like the Oto_Code can bring an unprecedented level of transparency and removes any possibility of human bias in the developer hiring process.
Virtual is the next wave
On a broader level, the use of technology and intelligence flips the script of the process. It is no more a process of rejection, but that of selection as some tools swear by. This explains why such solutions are excellent at setting up, short-listing, informing, and bringing impact – it is all because they make the entire cycle streamlined and straightforward.
The industry cannot afford to lose precious minutes in spending hiring effort in a vacuum or on the not-right candidates. It is time to become competent and save everyone's time. Let's explore the power of virtual and elevate hiring, just the way the future wants us to. It's the race for tomorrow. It has to be fast. It has to be smart.