As the business expands, evolves, and reaches new tipping points, it confronts a unique challenge. How to find the right talent that can fuel growth and support this north-bound graph? Apart from finding a new set of skills, businesses also face finding essential competencies when a project rolls or when a market expands. Add factors like scale and precision, and the challenge for recruiters assume even more serious proportions than for other domains.
Apply intelligence
As recruitment becomes more strategic, and crucial, it has to get agile, inclusive, and creative. That means there is a vital need for AI in this space. Recruiters need something that can help them connect to the right talent, no matter how distant, diverse and raw that is. Enterprises can use the advantage of AI-based tools for closing the distance between the job description and the talent availability. Several assessment tools help recruiters match their needs to the suitable candidates. If these tools get the layer of online delivery and automation, they can propel these recruiters to unimaginable outcomes.
AI Tech for Recruitment
AI seems to work wonders when it is used in the right way and at the right time. Companies have shown how AI helped them handle the challenge of selecting and onboarding right talent with specialized technical skills. Like a customer of Otomeyt shares, the company could reduce hiring time and effort by 50 percent. Another customer could enjoy more and better-quality time talking to the candidate because Otomeyt's solutions helped cover job-specific assessments over a broad range of skills. The customer could reduce the time to shortlist suitable candidates. Yes, once a recruiter has the right recruitment tool with specific strengths from AI, what follows is a new roster of advantages.
No delay between job requirements and talent search
No scattering of recruiting efforts. Ability to use recruitment applications in one place
Accuracy in aligning job needs with proficiencies that match well
Ability to reach an expansive pool – in terms of geography, gender, diversity, and domains
Ability to shrink the pool to a workable list
Speed in the evaluation of the candidates
Precision in the assessment of the exact areas that matter for a job requirement
Confidence in controlling both false positives and false negatives in these assessments
Connecting hiring to actual business strategy and goals
Return on investments – as these tools can scale quickly and deliver effectiveness and efficiency
Ability to integrate assessment outcomes with other HR processes like development, appraisals, and employee engagement
Ability to assess soft skills and hard-core skills with the same rigor and confidence as those used for hard skills
Simplicity and fun for the candidates as well
Creation of a stronger organizational brand and affinity in the talent market
Get AI on your side
Here's how one can select the right AI tool. Look for someone who can design a collaborative and customized approach for your organization's unique recruitment needs. Pick a tool that packs diversity and scalability and is also future-forward for the use of automation, adaptability, and virtual collaboration. Select people who know why bias, discrimination, and errors are looked down upon by a good recruiter. Select teams who know how to fix these issues.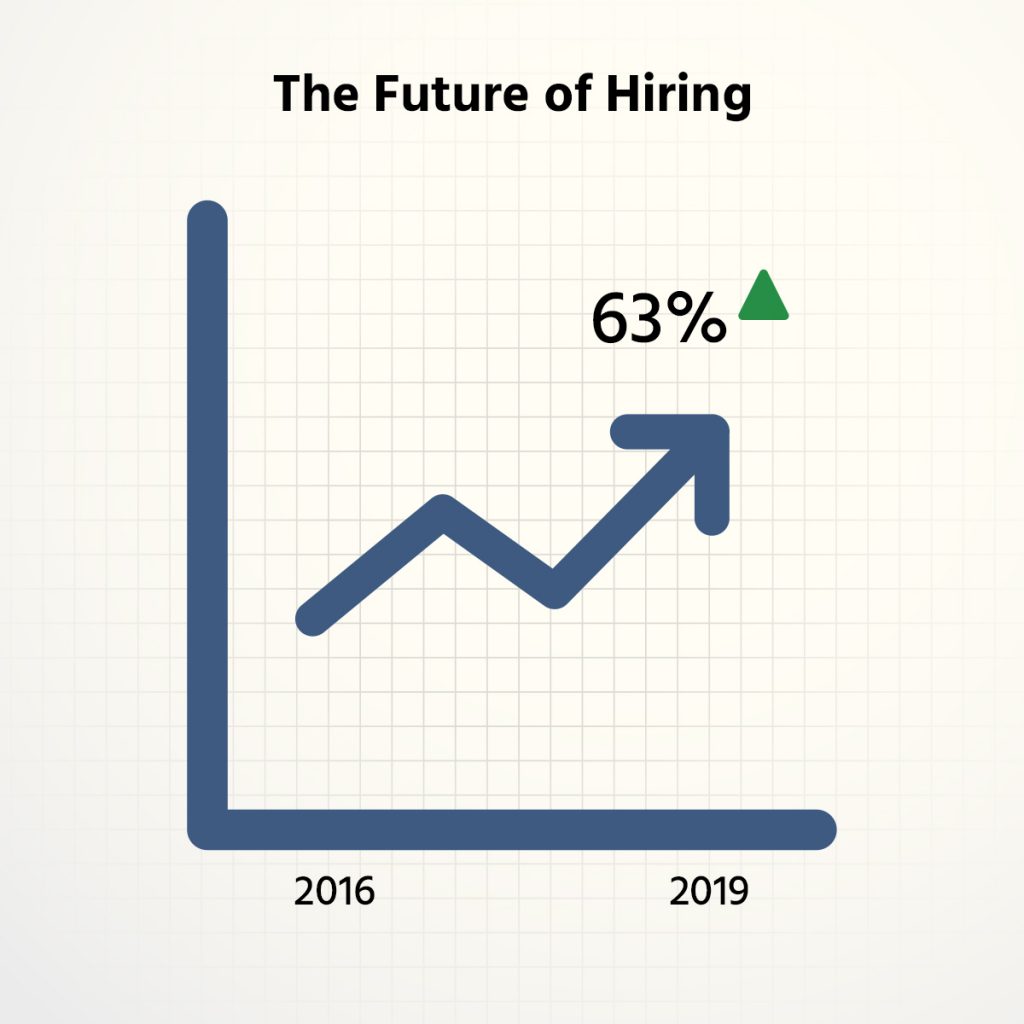 As per a LinkedIn Report on 'The Future of Hiring,' recruitment teams will have to master new skills, metrics and tools. And why not – the demand for recruiters itself has gone up 63 percent between 2016 and 2019. Talent Acquisition teams are pointing to one clear trend ahead – keeping up with recruitment technology (highlighted as a priority by 52 percent teams). The significance of metrics would change too – from 'time-to-hire' to 'quality of hiring' and 'the business impact of the hiring exercise.'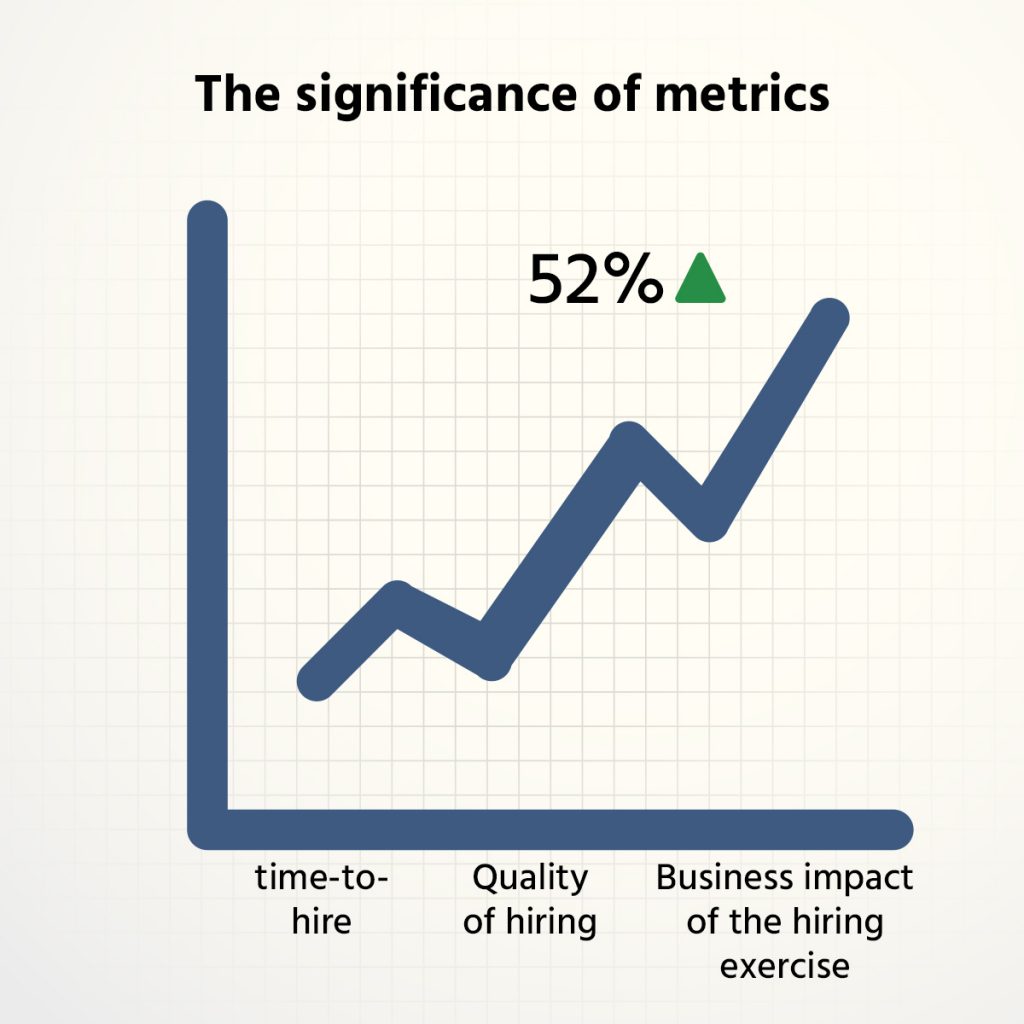 When we look at the future of tech hiring, one thing is certain; it will be even more uncertain than what it is today. Skills and competencies will keep changing now, and then demand-and-supply curves of many tech areas will show that constant flux and hiring will get complex in fresh ways. But what is certain is that emerging technologies like artificial intelligence will keep empowering all areas of HR. Growth is just around the corner. And guess what do recruiters choose when they think of improving recruiting performance over the next five years? Yes, better recruiting tools and technology (68 percent).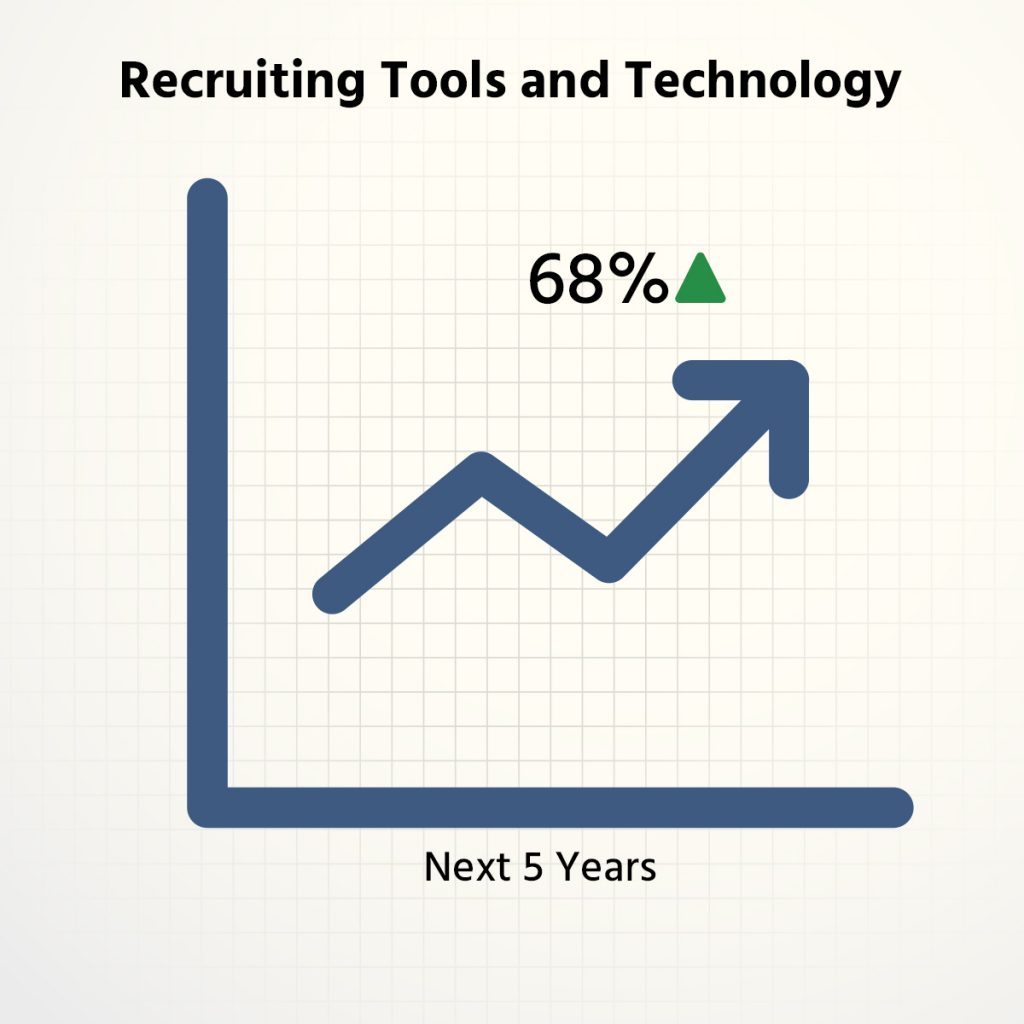 Open new doors. These are only the right buttons to press now.