As the demand for digital skills continues to grow, tech recruiters expect a surge in hiring this year and beyond. According to a recent Microsoft report, the total number of technology-oriented jobs will rise from 41 million in 2020 to 190 million in 2025. That is nearly a five-fold jump!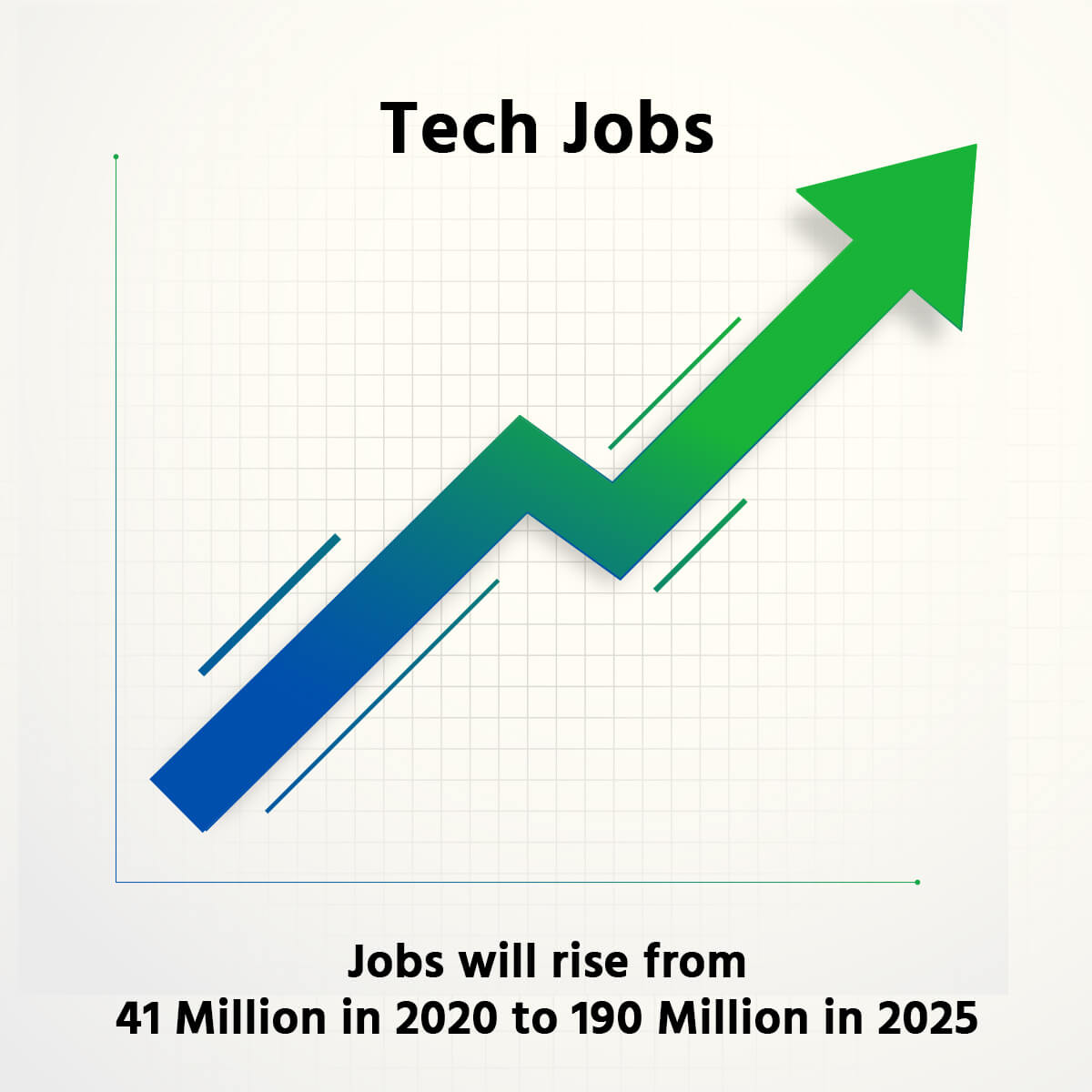 But in the new world order, I think the project managers or tech recruiters have to go an extra mile to ensure they get the right tech talent and enhance candidate experience and engagement. They also have to look into time and cost savings.
In the backdrop of renewed priorities, let us look at the top tech hiring trends likely to reshape this space in 2021 and beyond.
1. Employee Engagement
With the growing need and ask for innovation and digitalization, there has been a rise in splendid communication pathways. Distance and geographical locations do not matter much now. Tech employees are so glad to be saving on traveling time and the flexibility of working hours they offer greater efficaciousness and output. We will see companies adopting more employee friendly policies at work such as work- from-home (WFH) options, flexible office timings, remote working options are helping in this direction. This should lead to thoughts of business expansion and delivering improved services to clients. But the most crucial step in the employee engagement process happens during the tech hiring process as the level of engagement would depend on the type of candidate you hire.
2. Recruitment Tools and Virtual Onboarding
Artificial intelligence has become the key to the cost-effective and time-effective hiring of talented professionals. There is no need to sift through many applications manually. The possibility of mistaken identities or other errors diminishes. Even the entire process of verifying an employee's authenticity has become automated. It is possible to have video interviews too.
Today, with AI-enabled skill assessment tools, you can follow the global standard of tech hiring. You can track applicants all in one place and eliminate manual testing, reducing the time to shortlist the potential candidates to up to 70%. Further, you can minimise subjectivity in hiring and make data-driven decisions.
"Finding the right talent in our sector is very challenging.
Otomeyt
is a wonderful platform that has helped us onboard the right candidates in half the time, and matched them to the right jobs." –
Richard Bururu, Managing Director & Regional Head, Decision Management-Group Consumer Banking
Tech recruiters need not even depend upon face-to-face interviews or loads of paperwork to welcome new employees onboard. They can use AI-powered advanced tech assessment tools like Oto_Code that can help them onboard great tech talent with speed and precision. It reveals crucial insights for the tech recruiters to make the right decisions on onboarding the talent that best fits the job description.
3. Retraining and Upskilling
Though this follows from earlier trends, working from home can highlight serious issues regarding productivity and professional performance. Earlier, project managers placed these issues on the back burner, preferring to allot time to more important things. However, current times have made even the employees realize that it always helps refresh one's learning and gain new skills in alignment with organizational needs.
87 % of executives said they were experiencing skill gaps in the workforce or expected them within a few years – McKinsey Global Survey
Project managers can now deal with these problems immediately by organizing online training programs based on the powerful insights drawn from advanced AI-powered tech skill assessment tools. Through the Global Code Verification System (GCVS), one of the several features of Oto_Code, they can evaluate the employee/candidate's coding capability on code reliability, maintainability, scalability, performance, code quality, and test cases. They get a GCVS score for each candidate that can help them in quick assessment.
4. Performance and Employee Wellness
It becomes the project manager's responsibility to ensure that the team spirit carries on, despite being far away from one another. True, collaboration should prove quite a challenge, with the workforce spreading beyond local boundaries. Creative digital platforms will have to come into play for making orientation, onboarding and training sessions interesting and useful. This way, the employees remain healthy in body, mind, and spirit.
5. Gig Economy
Present circumstances have also highlighted the benefits of short-term contracts and the hiring of freelancers. For instance, a company might require particular expertise for a specific project. The hiring manager may hire a freelancer with the credentials instead of hiring a regular employee. This proves beneficial for both, as the freelancer can walk away after the specified job has been completed.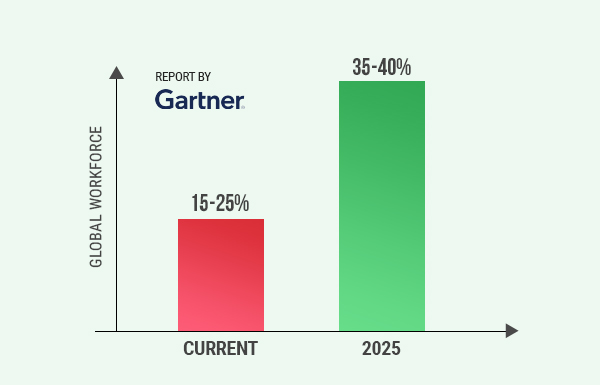 Thus, the gig economy has made an appearance and is here to stay. It is found that the gig economy appeals to most millennials and Gen Zs (The Deloitte Global Millennial Survey).
6. Cloud-based Technology
Cloud-based technology serves to reduce the need for having too many people on board. It keeps maintenance costs affordable. Cloud-based tools reduce tedious administrative tasks, saves on loads of paperwork, offers plenty of storage space, and is secure. Cloud-based technologies and tools are excellent for saving on time, energy, and effort. For example, a cloud-based workflow management tool makes it easy to on-board candidates by streamlining the entire process from candidate engagement to qualification and selection. The utilization of cloud-based technology technologies and tools appeals to tech-savvy customers, investors, vendors, etc. They identify with the 'modern' brand. 
I think these trends will continue even beyond 2021. As companies aim to stay robust and agile in highly competitive markets, the responsibilities of program managers and tech recruiters in forming highly productive tech teams have gone up by several notches. But with advanced tech hiring and skill assessment tools like Oto_Code it becomes much easier for them to embrace the new order and succeed. With Oto_Code they can rapidly build your tech team of smart developers with the industry's most comprehensive technical assessment system. The system,
Checks code quality, scalability, and performance with greater accuracy, saving precious project initiation time without compromising on the outcomes.
Reveals crucial insights for the hiring manager to make the right decisions on onboarding the talent that best fits the job description.
Helps to assess any technical skill including front-end, back-end technologies, API skills, Databases, Machine Learning, testing frameworks (Selenium) and many more.
Creates a fitting assessment specific to your job description and reduces personal bias.
Provides powerful video analytics and insightful reports
Enables hassle-free and swift integration with the current ATS platform
Automatically raises a flag on violation of given instructions.
Helps to achieve quick turnaround time and cost savings.
It's time to build a great tech team swiftly to take your company's products and services to the next level. Leverage the power of technology to hire smartly.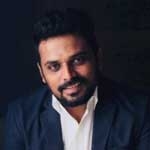 Latest posts by Manjunatha Thyagaraj
(see all)