Hiring developers is easy. But hiring the right developer is still like digging gold in a coal mine.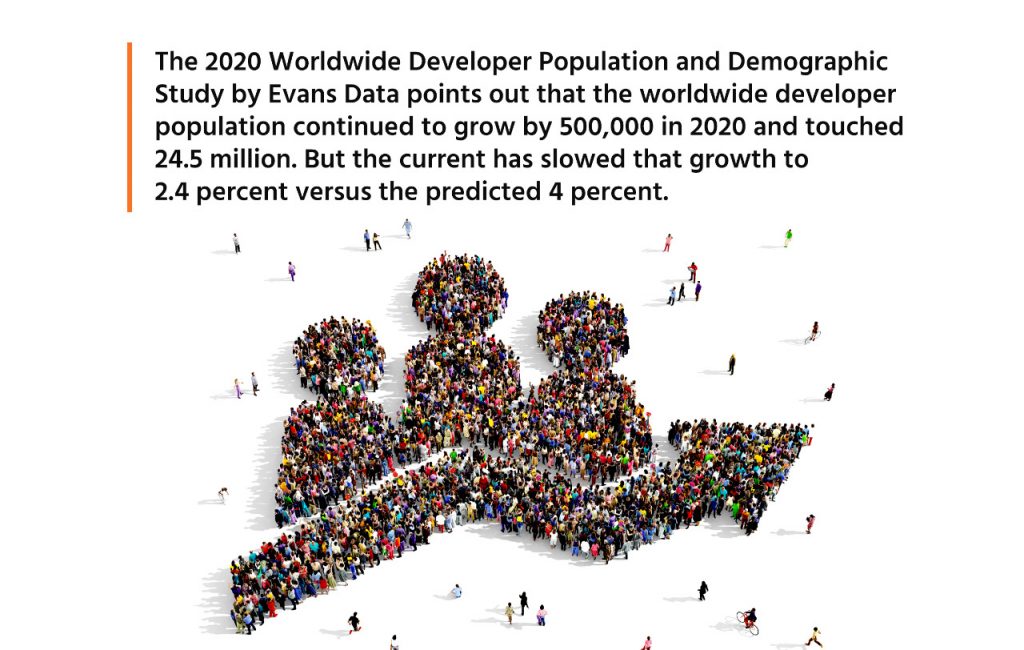 Quality developers are scarce – both in terms of numbers and based on a specific time-based need. So how to make sure you still pick out gold from the vast and complex terrain out there? Here are some smart approaches. 
Cut short the leg-work: As a recruiter, a sizable chunk of your time should be spent in the strategic and selection aspects of the process. All the essential work related to logistics should be taken care of by something automated. So collecting CVs, listing them down, categorizing profiles, scheduling appointments, and conducting initial rounds of assessments – these are some areas that AI tools and chat-bots can handle. Use online employment testing tools, pre-hire assessment tests, and technical tests. This will liberate your time for the more critical parts and add speed and precision to the entire process.
Stress on the get-to-know-them time: Interviews are an excellent opportunity to assess the technical aspects of a job and the other elements that will matter when a candidate joins your organization. It is better to conduct video interviews and in-depth conversations that are assisted with support from AI. Doing a smart tech assessment ensures that you do not run a lot of risk of attrition because of poor fits. This also leads to better culture alignment. Finally, this leads to learning and development based on a unique set of gaps, learning curves, and individual-specific growth expectations.
Speed up and accentuate: Save time and hassles by making your tests and assessments automated and backed by AI. This way, you can also make your entire process lean towards selection instead of elimination. This can be easily and effectively done through technical skills screening software and some sophisticated coding assessment tools.
Be future-proof: Try to focus on the skills that matter today and tomorrow. Do not be short-sighted in your hiring efforts. If you have a solution that is sound in analytics and can map your requirements with a long-term horizon, yet with carefully segmented areas, then you are on a good track already.
Add fun: Do not make the recruitment process tedious. Instead, it should be enriched with engagement, feedback, and distinction to add to the employer brand and attract outstanding talent on many levels. 
Cut the flab: Try to make your hiring process less scattered and sharper. This can be done by cutting inefficiencies and wastage of resources across many sourcing, tracking, and testing steps by using automated tools. 
Tailor is the word: Use tests that are customized for the specific skill or need in question. Running vanilla tests will not serve the purpose of a specific project or developer requirement. Most developers either under-report or under-sell their skills, or they boast too much in a portfolio. The best way is to scout communities and platforms like GitHub, StackFlow, or go for a live coding test. The test should be precise and reliable enough to assess the skill that one needs from the developer. You can use some good coding assessment tools. 
Thankfully, there are robust AI-driven talent acquisition suites like Otomeyt that have proven that they can reduce hiring effort and recruitment costs considerably while elevating talent quality.
So far, it has completed over 400K successful developer assessments and catered to 100+ recruiters and 60 companies worldwide. It has shown high impact with some features that nail some high-level recruitment problems. For example, it can test in over 300 technologies and assess multiple tech stacks. It can also pack customized assessment and GCVS scores for objective and comprehensive filtering. Then, an advanced NLP-powered feature is used to evaluate a candidate using his body language, expressions, and actions taken during the test.
Solutions like these make the entire process simple, streamlined, intelligent, engaging, and driven towards the big-picture of business strategy. Incidentally, they are free of bias and errors at an inherent level, making the recruitment process free of prejudice. This helps to eliminate unintended discrimination and enhance workforce diversity.

Advanced tech skill assessment tools, virtual hiring software, on-demand training tools, sharp and instant tests, well-integrated partner tools, and disruptive hiring can go a long way to test and hire quality developers. In addition, with pre-qualified databases and automated scheduling, they can help recruiters reach out to the desired candidates before a competitor laps them.