Technical screening is the method to evaluate the candidates and ensure if they are suited for the job or not. It matches the skills of the applicants with the requirements and thus, analyses and generates a performance report. It can have an effect on the KPI like the cost, employee retention, profitability, etc. According to a study conducted by the Aberdeen Group, 36% of the firms who used assessment tools are content with their hire. More than 20% of the top companies use recruitment software. This not only helps them scrutinize thousands of resumes but helps them save both time and cost.
Benefits of technical screening tools:
Instant score: The candidates are purely judged on their competence, test results or scores are displayed real-time. One of the benefits of a screening tool is that it eliminates any possible bias in the recruitment process.
Wide range of tests: Technical screening tools like Oto_Code can assess any technical skill including front-end, back-end technologies, API skills, Databases, Machine Learning, testing frameworks (Selenium) and many more.
Evidence-based information: There is a chance that candidates may lie in their resumes. That's why screening tools are embedded with fool-proof proctored tests that check the authenticity of the tests and raise a flag against unwarranted practices. Oto_Code can even compare codes to the Otomeyt codes database for plagiarism.
Human error is eliminated: Manual process does not guarantee error-free examination. But if the same verification is done through an automated process, especially using AI-enabled tools like Oto_Code, it can give consistently accurate results.
Real-time testing: The skills that are mentioned on the resume and the skills possessed by an applicant are two different things. Hence, technical screening tools benefit when the tasks assigned are real-time, and the applicant has to answer promptly without any misconduct.
Thus, screening tools support the entire hiring process without any bias and ensure that all the candidates are evaluated solely based on their performance. This boosts the confidence of the hiring manager and ensures that the organisation gets the right recruit as per the job roles and skills required.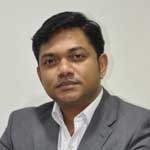 Latest posts by Christopher Raju
(see all)