A pre-employment skills test is developed with an objective to evaluate the candidates in accordance with the parameters set by an organisation. Today, the conventional form of recruitment which includes only the resume or interview does not yield the best hiring results. The unstructured interview process is instinctive and may be biased. The pre-employment skills test is the initial test of screening the candidates which could be done online where the required skills and applicants' skills are matched using a customized test.
The pre-employment skills test includes the overall evaluation of the candidates. The test can include:
1. Knowledge test:
This test inspects the technical and professional knowledge of the applicant from the way the applicant displays their expertise in the given task. Knowledge test lets the recruiters understand the core knowledge of the candidate in the particular domain.
  2. Intelligence test:
This helps to examine the mental ability of the applicant by assigning him reasoning, logical, and numerical tests. This helps to understand the thinking capacity of the applicant which is essential for problem-solving tasks of the job.
  3. Emotional Intelligence:
Testing the emotional intelligence of a candidate lets the recruiter understand how the candidate will react in real-life scenarios that may arise in the organisation.
  4. Hard and soft skills test:
These test the overall personality and helps the recruiter anticipate if the applicant will be a good fit in the organisation. It also evaluates job-role related skills.
Benefits of Pre-employment skills test:
 1. Higher productivity:
The pre-employment skills test can easily scan the ability of the applicant, and a right hire adds to the productivity of a functional department thereby contributing to the enhancement of the organisation.
  2. Employee retention and reduction in cost:
The pre-assessment tests help to predict in the initial phase itself if the candidate is comfortable in working with the organisation's environment or with the tasks he might perform in the team. This helps in retaining the applicant turned employee for a long-term and helps to reduce the cost of recruiting another employee.
 3.Test are unbiased and give quantifiable results:
These tests are not partial to any candidate. The candidates are selected on their merit, and quantifiable results help to understand the traits of the applicants.
The customized pre-employment skills tests add to the overall achievement of the firm by recruiting the right candidates from among the global pool of candidates.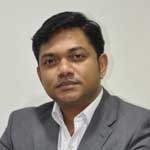 Latest posts by Christopher Raju
(see all)