As per reports from the Talent Board's Candidate Experience Research, 82% of the companies* are using some form of a skill assessment test. These talent or pre-employment tests help recruiters scan the candidates according to the requirement in the firm. The main purpose of an assessment test is to index the likely performance of the candidate as per the organisation's standard.
The recruiter can conduct the assessment test online after scanning the candidate's CV or after the interview round. The test examines the hard and soft skills which help the recruiters narrow down the list of applicants and select potentially employable candidates. The scores in the assessment process predict the output that can be expected from the candidate. No firm would like to invest in an employee adding zero value to the betterment of an organisation.
As per the HireRight survey**, around 85% of the candidates lie on their resumes. The purpose of an assessment test is to help in scrutinizing the abilities of the applicant and hire the right person. The proctored tests like that of Oto_Code help in testing the integrity of the applicant. The recruiters receive thousands of resumes for a few open posts, and assessment tests help in saving time as well as cost. The pre-assessment tests eliminate the under-qualified applicants who are then notified of the same with feedback.
The purpose of an assessment is to evaluate hard and soft skills to know the overall qualities of the person to be employed in order to see if the applicant could fit-in the environment. The hard skills test the math, logical, coding and other technical skills relevant to the job. The candidates are also examined on the basis of the professional skills they have acquired, for example, coding, presentations, situational analysis etc.
A recruiter can assess the presence of mind and problem-solving skills by assessing them over a given situation. The assessment of communication, teamwork and leadership skills are an essential part of any industry. The changing working cultures demand candidates to be well-groomed in their communication and analytical skills which are very important for collaborating, working in groups or leading a project in big firms.
The purpose of an assessment is aimed at achieving the overall objective of a firm. A structured hiring process attracts top talent, and an effective assessment tool would be a great tool for the HR function.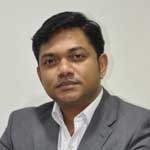 Latest posts by Christopher Raju
(see all)