You map a job or team requirement, put it out as a need, explore various sources of talent, short-list a few, screen them, filter through interviews, and select the 'chosen one.' It looks like tech hiring is not rocket science. Especially when the process is well set and there are so many tools and support systems around. 
But have you looked back and analyzed how well this 'chosen one' actually fits? 
This question applies on many levels – does this person fit in terms of the exact tech skills your organization needs? Is there a good fit with the team this person joins? And is there any conflict between the goals of this candidate and the culture and path that the organization is all about?
Negative answers to these questions can cost an enterprise a lot of money, productivity loss, team conflicts, attrition rates, and training wastage.
Tech hiring – too much to handle in too little time
Tech hiring has embraced many more complexities because of the fragmented nature of technology tools and platforms an enterprise uses. It has also turned very heterogeneous in the areas of skills and hot languages or trends. To add to that, organizations need more than what can be tested through a tech skill assessment tool. They also need to spend on adding new skills to a chosen candidate's repertoire. 
They should also have more time to spend on other areas that matter. According to the World Economic Forum (WEF), 'The Future of Jobs Report 2020', the top skills and skill groups which employers find rising in prominence in the lead up to 2025 are – critical thinking and analysis, problem-solving, and skills in self-management such as active learning, resilience, stress tolerance and flexibility. Doing this is possible only when the hiring process is efficient on time and resources and can be completed effectively with automation and intelligence in the necessary places – like technical skills screening software, coding assessment tools, or an online technical talent assessment tool.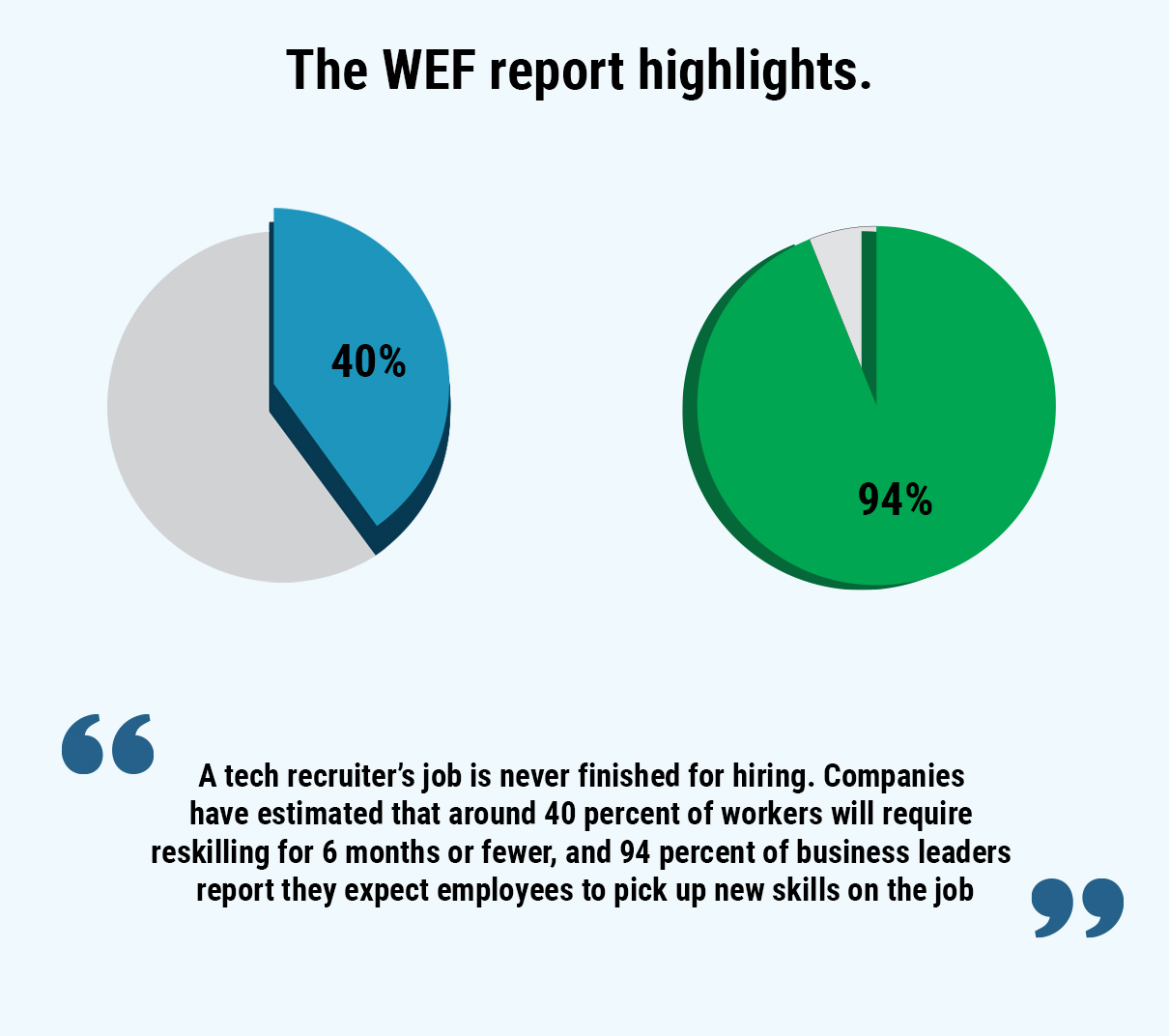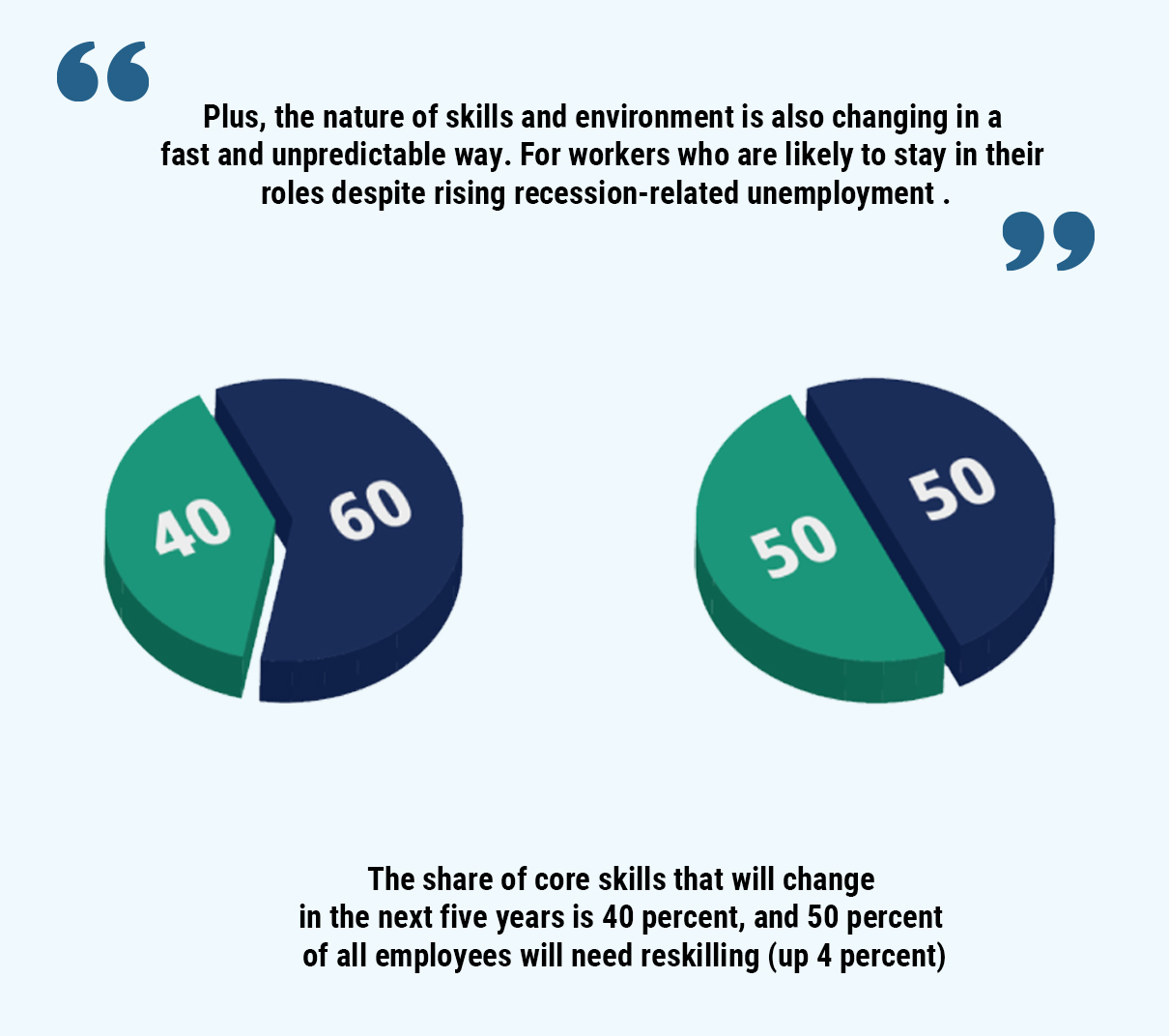 We see that as companies evolve to embed tech into the heart of their products, the need for skilled talent is growing exponentially. For meeting demand levels, companies will have to become experts in developer hiring—but this should not be done by relying on developers' pedigrees or resumes, but by objectively evaluating their skills and placing them strategically throughout the organizations they work for. Interestingly, if an organization has the right tools on its side, it can strike the right balance. This is where one needs online employment testing tools, pre-hire assessment tests, and technical tests.
Compatible – now and tomorrow too
The fit-aspect expands to other realms as well. There has to be a close alignment with what the candidate aspires to do and what opportunities the organization can offer. 
Also, one needs to be sure where to find the right tech talent. Would using traditional campus models work when developers are leaning towards modern-age approaches like boot camps? Several hiring managers who have hired a boot-camp grad feel they are equally or better equipped for developer jobs than other hires. Many of the hiring managers say they've hired a boot camp grad.
Tech hiring executives should also remember that tech compatibility covers the co-existence of machines and humans. The new-age tech team is made up of cobots and AI tools that augment human talent. By 2025, the capabilities of machines and algorithms will be more broadly employed than in previous years, and the work hours performed by machines will match the time spent working by human beings – as is visible in the WEF report. It is expected that the augmentation of work will disrupt workers' employment prospects across a broad range of industries and geographies.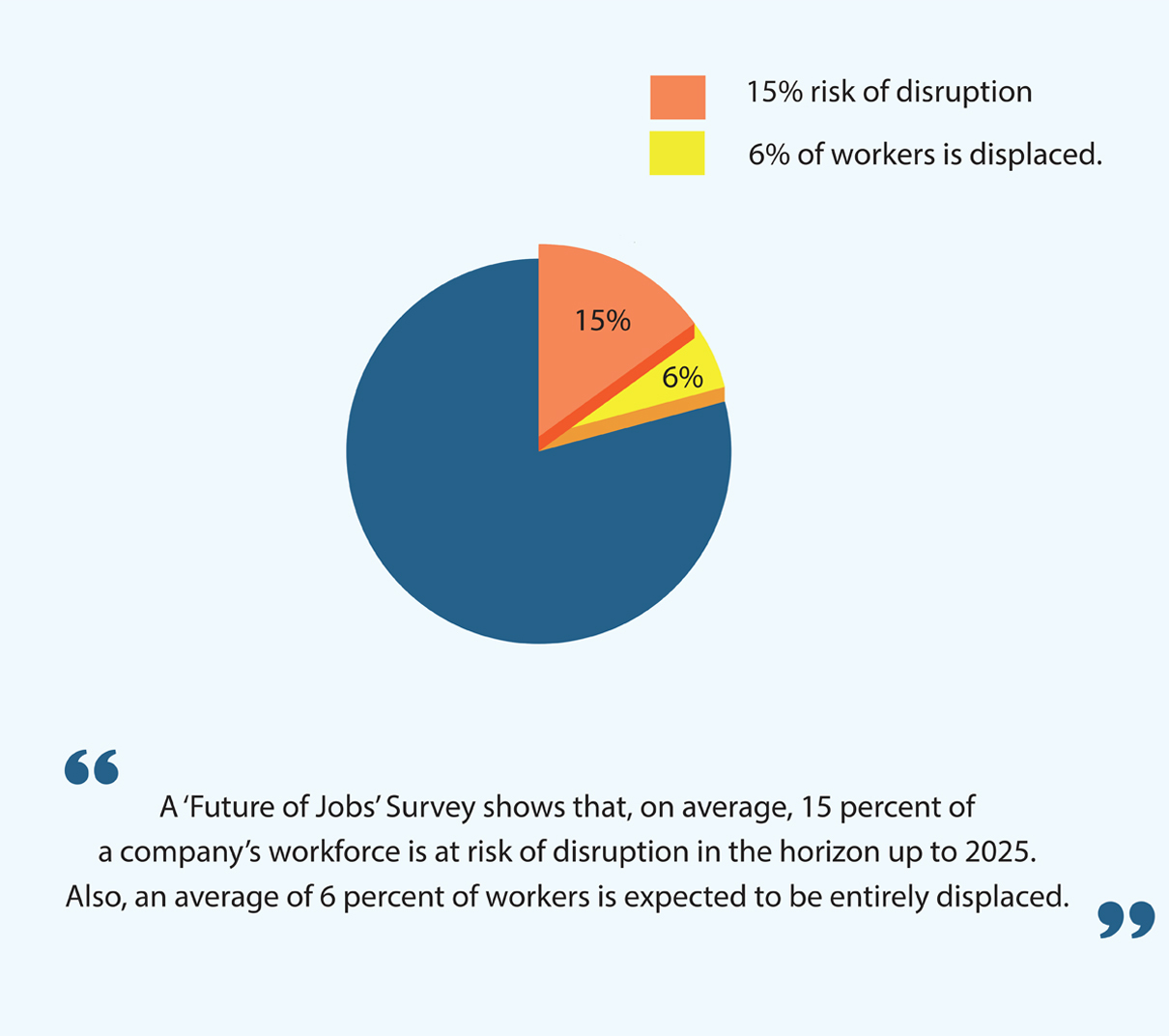 It looks like tech compatibility would become a prime determinant to evaluate the efficacy of any tech talent acquisition. This alignment can be achieved when tech hiring leaders are supported with the bandwidth they need. Cutting-edge tech assessment tools like Oto_Code from Otomeyt can do this supremely well in several ways. They can,
Enable faster and dependable tech hiring results with video analytics and insightful reports to save time and reduce unintended bias. 
Make recruitment intelligent and elastic with enterprise-ready features and support hassle-free and swift ATS integration capabilities.
Can empower recruiters with the fool-proof proctor to ensure coding test authenticity and check for plagiarism.
This is strengthened with dependable support, in-depth product training, on-demand tests by experts, and dedicated support managers. No wonder, Otomeyt has completed over 400K successful developer assessments and is trusted by over 100 recruiters and 60 companies worldwide.