The massive shake-up in the year 2020 presented efficient remote working opportunities. Today, work from home is not a perk but has become a norm for most technology firms. Today, remote working is trending for its fascinating benefits, especially in the IT/ tech companies.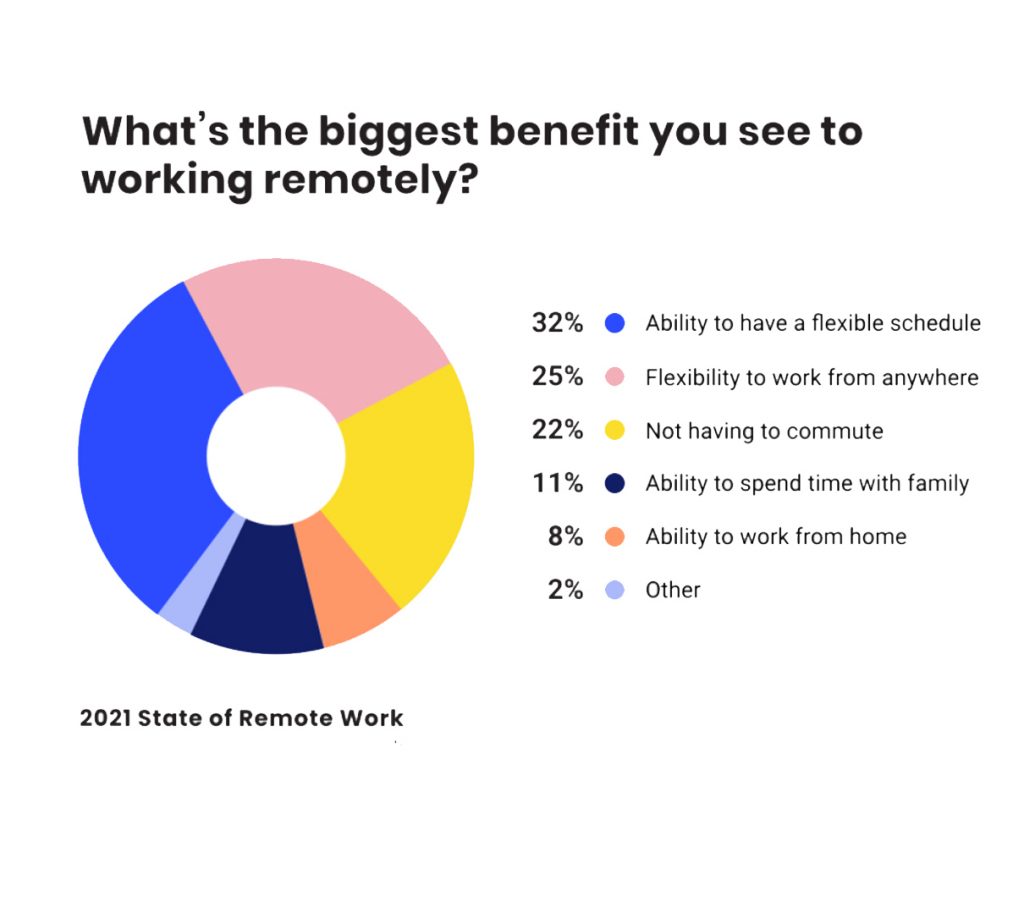 Hence, remote tech hiring is in great demand as many organizations are now figuring out that working remotely is the future – pandemic or not. However, few challenges are associated with remote tech hiring, like difficulty conducting online interviews and tests, non-uniformity in certifications, etc. In such cases, AI-driven talent acquisition suites like Otomeyt, its tech talent assessment tool Oto_Code, can help tech recruiters and organizations overcome challenges and build smarter tech teams faster in a remote environment. Moreover, it is found that online employment testing tools boost employee retention rates by around 82% and improve their productivity by 70%. 
Steps to a remote onboarding process for tech hires
The onboarding process is the most crucial aspect of the hiring process. Employees are happier and engaged when the onboarding process meets their needs.
Here is how LinkedIn's virtual onboarding program looks like.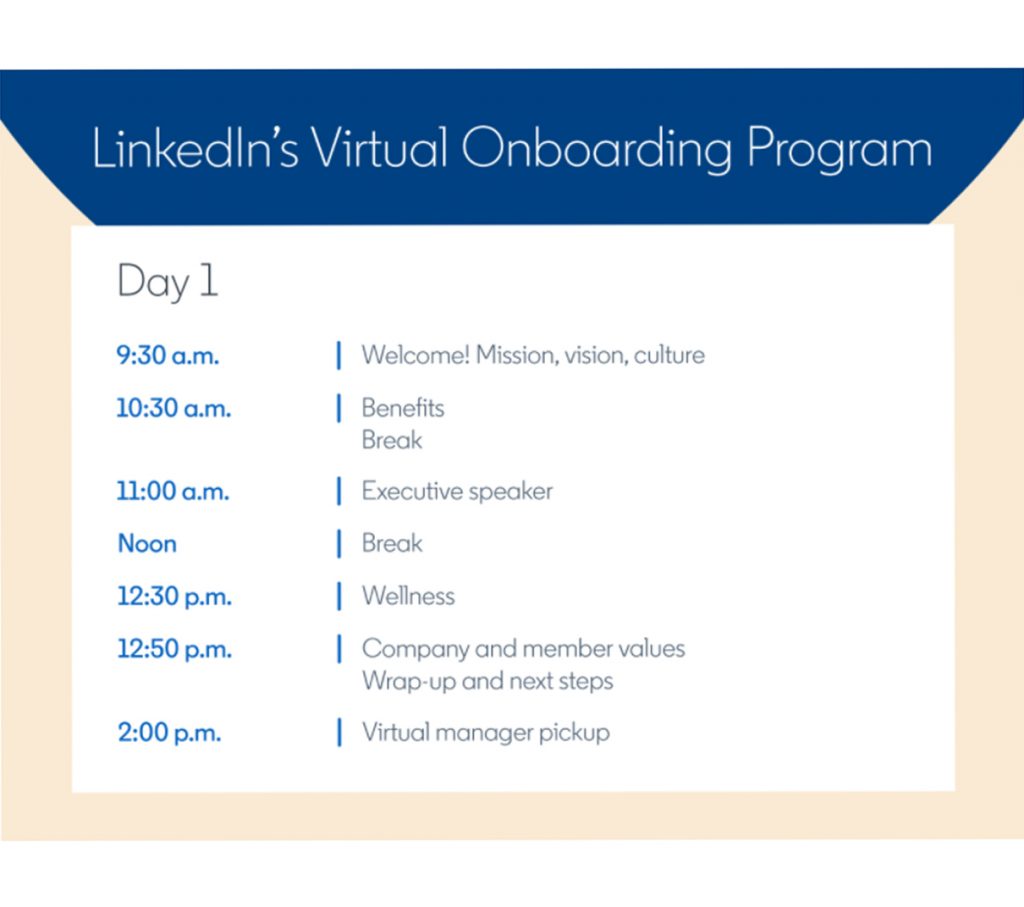 Let us explore 8 simple steps to a great remote onboarding process for tech hires. 
1. Send offer letter digitally
After completing the remote interview and technical assessment, it is time to send the offer letter digitally. There are a plethora of digital signature options available in the market. It is easy to upload a copy of the offer letter in such options, customize data fields and signatures. Fill everything up and send it out. Candidates can review and execute a signature through the online signature tool, which embarks the post-hire onboarding process. Present the new hire's identification documents remotely via video calls, email, etc. 
2. Send hardware and set software
Unless the company has a 'Bring your device policy', the onboarding process must comprise sending a welcome package that includes all necessary hardware like a laptop, mouse, etc. Setting up new hardware on the first day of the job is a daunting process. Hence, include instructions related to the hardware and software to make it easy to log in with the company account and credentials. Otherwise, set up a virtual meeting with the tech department where a dedicated IT person can walk the new hire through hardware and software setup.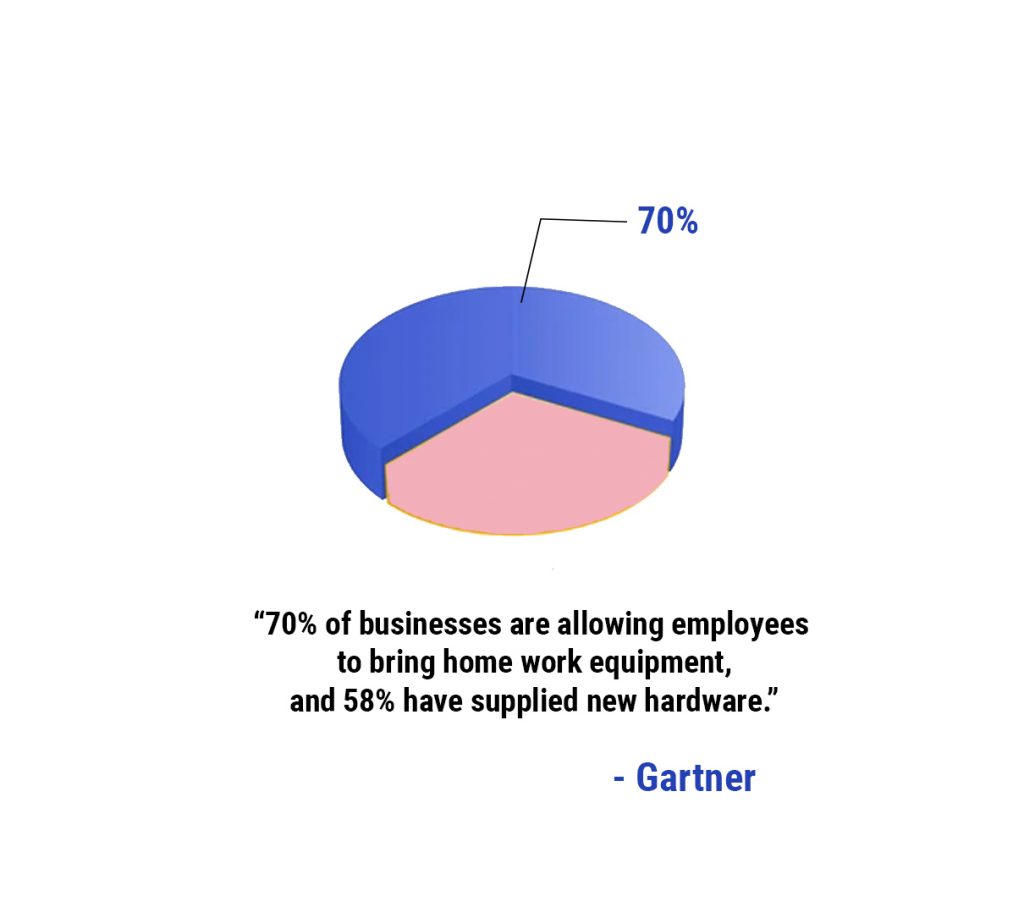 It is necessary to configure the hardware correctly. Send all its parts in the same package. Sending hardware is a crucial step. They should have full access to licensed software and log-in details sent securely. As remote working creates additional considerations for threats and cyber-security, send the materials related to security guidelines to read. Online signature upon reading is a significant step to stop cyber-attacks. 
3. Mail welcome package
Create their email and business accounts beforehand. Lastly, create an electronic package that consists of mailing lists, telephone numbers, email chains, communication channels to reduce their anxiety on their first day of remote job. Incorporating live webinar training sessions is another great way to make employees feel welcome.
4. Virtual tour of the office and introduction with co-workers
One of the many challenges a remote employee faces during the onboarding process is the feeling of isolation. Hence, to create a sense of belongingness, the virtual gathering is a great way to make the new hire welcomed. The gathering helps the new employee meet other team members virtually, which is vital for teamwork. Elicit the excitement through a virtual tour of the office, introduction to the co-workers, and informative presentations. 
5. Training
Remote working had a terrible reputation because of various distractions available at home. Hence, the tech recruitment team must have a training plan ready.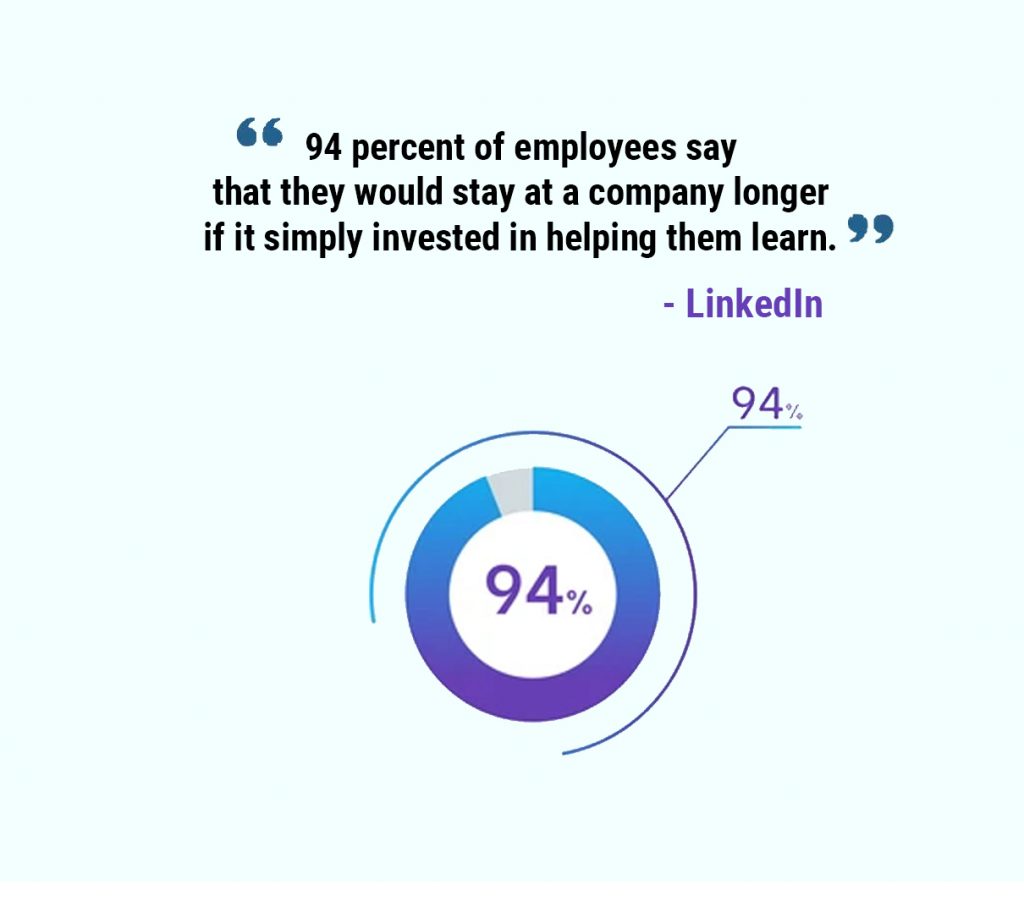 Having a training plan helps the new employee learn and stay on a job-specific task. In the training plan, it is crucial to prioritize the learning of specific software which they will use or learn about the company's products, etc. Develop training sessions that are easy to follow and understand. 
6. Emphasize on the company's values and culture
For any successful organization, infusing the company's values and culture into the new employee is crucial. It means giving opportunities to the employees to connect outside the work environment. So, schedule digital events or fun games that allow employees to connect. Remote working makes socializing tough; hence, it is important to promote proactive behavior from all employees. 
"Determine what behaviors and beliefs you value as a company, and have everyone live true to them. These behaviors and beliefs should be so essential to your core that you don't even think of it as culture". – Brittany Forsyth
7. Communication plan
Give the new employees peace of mind and an opportunity to communicate by creating a communication plan for their onboarding process. 
"The way we communicate with others and with ourselves ultimately determines the quality of our lives." – Anthony Robbins
8. Frequent check-ins
Regularly checking in on the new employee ensures that the new hire is progressing as per the expectations. It helps to address potential issues or any other problems faced by the new employee. Also, you can assess the effectiveness of the remote onboarding process. It acts as a platform to get feedback on the process. 
The goal of a remote onboarding process should be to make the new hires feel welcomed and are a part of a fantastic team.