A family that eats together laughs together, works together- stays together. The same truth can be extrapolated for modern enterprises. When employees are in an environment that proactively cares for their well being – emotional, physical, mental, professional, and spiritual- they have no reason to complain or not to stay together. Employee wellness programs are a continuum of cohesive initiatives across all employee-impact areas that do the long-term task of nurturing an employee's overall wellness. The benefits of employee wellness programs are multi-fold and come with a lot of cascading effects:
Happy workplaces
Higher productivity
Lower health costs
Low absenteeism rates
High safety and fewer accidents
Positive brand image and customer perception
Lower attrition
More ROI on training and development investments
Smooth and faster collaboration
Innovation-inducing environment
The complex world of employee wellness
Estimates and industry reports echo this list. For example, in 'The Future Workplace 2021 HR Sentiment survey',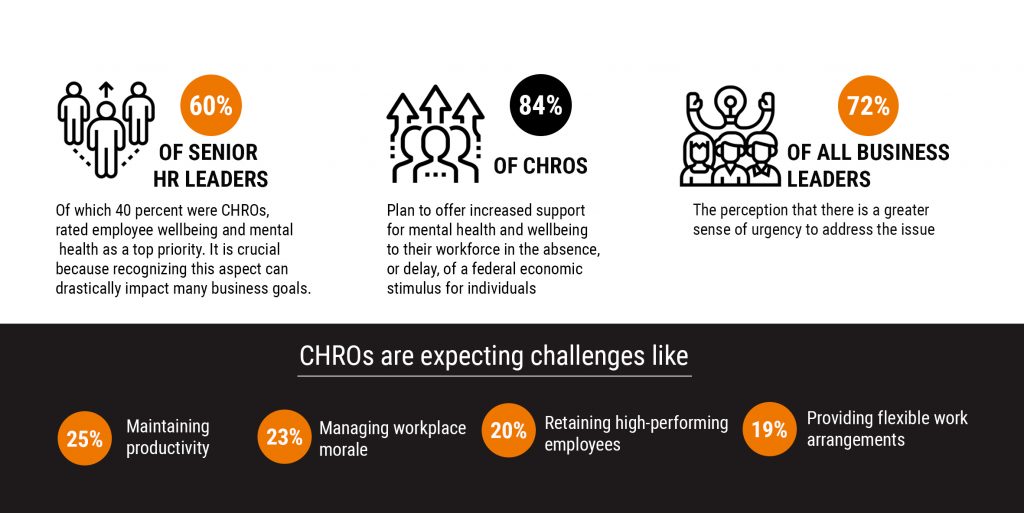 All this iterates the need for having a sound employee wellness focus and strategy. If you are thinking of launching an employee wellness program, you need to consider some essential steps:
Thorough and fair assessments on current wellbeing status
Supplementary health assessments for both physical and mental wellness
Gap mapping on health goals based on these reports
Soliciting ideas and feedback from employees and managers on devising wellbeing measures
Injection of relevant and well-mapped interventions after considering budget, gaps, incentives, time windows, resources, and critical components
Regular reviews and organization-wide health evaluations
Corrective measures and audits
The focus on employee wellness – delivers
No wonder organizations are making solid investments in this area. Forbes conducted a poll amongst senior HR leaders and found that 70 percent offer workplace flexibility. Nearly half supplement this with expanded wellbeing benefits such as free online counseling sessions or training leaders on empathic leadership. A third is funding corporate subscriptions for online counseling and meditation apps.
In a PwC Pulse report 2020, it was seen that when it comes to employee wellness, 84 percent of CHROs plan to roll out additional support for mental health — and this is something employees see as critical. Interestingly,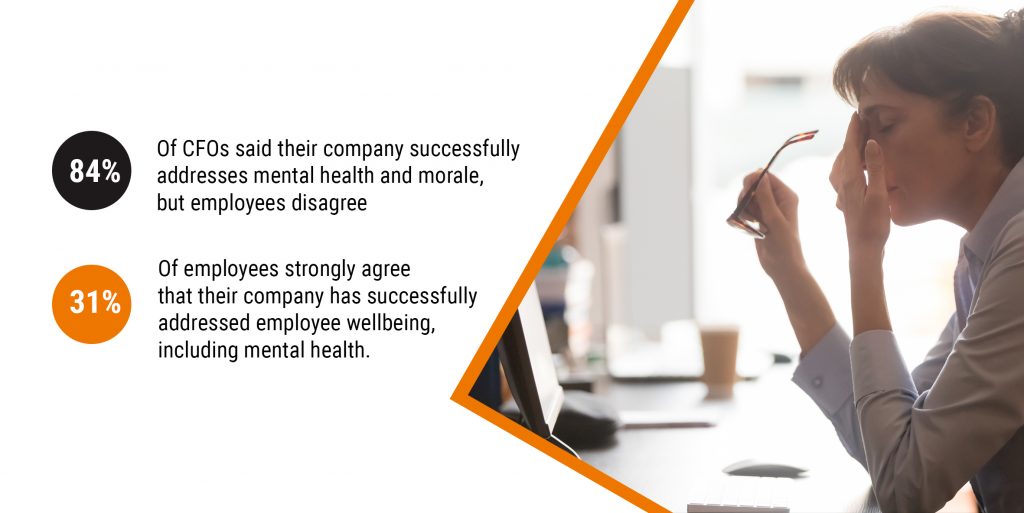 One can not dispute the importance of training and continuous learning opportunities for strengthening employee wellness programs. And if technology and automation augment training and learning, an organization can drastically improve employee wellness. For example, explore how using cutting-edge talent development solutions by Otomeyt are helping organizations to raise employee wellness. Such talent development solutions can help organizations add positive mental health efforts and keep a holistic balance of wellbeing for the overall workplace environment. Interestingly, leveraging technology in areas like skill assessment, you can remove a lot of time delays, stress, manual hassles, and confusion for the employee, thus positively impacting the employee experience.
Any chance to delete stress and clutter in an employee's journey is ultimately a chance to raise the employee wellness quotient. Grab it. And stay well.