There's a popular dictum in the world of sales– "Be where your customers are." This makes for the very foundation of a good sales strategy. Once you know where your target customers are, it is easier to address them and give them what they want. Now, recruitment is not very different from sales. It is a kind of sales where you sell your job opportunity and your company to prospective candidates who will come and be a part of your journey. So, with that rationale, mobile recruitment makes sense.

What is mobile recruitment?
The process of mobile recruitment involves scouting for candidates actively using a mobile-optimized website and mobile career/hiring platforms, applications,mobile optimised automated tests, personal feeds, and similar tools that are primarily compatible with smart devices. The idea is to use this as a part of the regular hiring strategy to boost recruitment efforts.
Why mobile recruitment?
In a recent study by Glassdoor, 89% of job seekers considered mobiles to search for jobs, and about 45% using it at least once a day. These numbers show why using mobile recruitment platforms has become more essential than ever.
There are two primary reasons mobile recruitment should be an indispensable part of the hiring strategy. One, people are mostly busy or on the move. So, they need services and solutions that are faster, flexible, and on-the-go. Second, candidates need a much better experience than a standard website or a job board with listings and contact details. To break it down further, here are a few advantages that hiring managers, recruiters, and employers can get from integrating mobile recruitment into their hiring strategy.

1. Better candidate experience
Like we said earlier, candidates today seek more from the recruitment experience. They are not always sitting at their desktops/laptops, especially those with a job that requires them to be on their feet. Mobile experience will be much more convenient and faster for such candidates and not make recruitment managers lose out on suitable candidates. Moving from the traditional recruiting process's age-old practice, being mobile-friendly makes your company resonate better with the new generation of job seekers.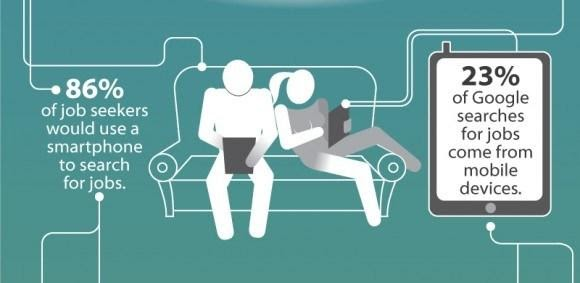 2. Cost and time-efficient
When you reduce layers of tasks, systems, and processes, it can remarkably save time and your recruitment budget. Being mobile-friendly only makes your hiring process more streamlined and faster. From searching for candidates to sorting, screening, scheduling, and onboarding, every complicated hiring step becomes much more comfortable and organized, especially if you work remotely or across different time zones. Cutting down on tedious, labor-intensive tasks saves time for the hiring team, which they can use to develop processes or candidates further. With mobile recruitment, the costs of ads, applications, or personalized promotions cost way less than traditional job boards or web-based marketing activities.

3. Better presentation of the employer brand
When you are in sync with the changing lifestyle, candidates see you as much evolved in work practices–something they would like to be a part of. People today also prefer personalized communication. And what better way to do that than connecting through mobiles? Direct messaging or sharing insightful info through apps make candidates feel more connected. It doesn't matter if they become your employees or not. It creates better recall value for the organization. It attracts more candidates by making you look progressive and proactive. It also tells job seekers you understand their lifestyle and respect their time.
The attention span of people is much lesser than ever. If you haven't optimized your hiring process and listings for mobile, you could miss out on some right talent out there. And now, with the increasing practice of remote working, mobile recruitment seems more necessary than ever. It is not a complicated process; all you need is a simple digital process that is simple, easy to navigate, and manage, and that gives you the best results.