While it is a crucial part of the hiring process for any enterprise today, technical screening can be done faster, better and sharper – with AI's help.
Guess what most HR leaders are worried or excited about today? Not just one thing or two but at least six to eight megatrends are shaping employee expectations. From diversity and inclusion to 'purpose at work and high levels of employee engagement – there is a lot on an HR leader's plate.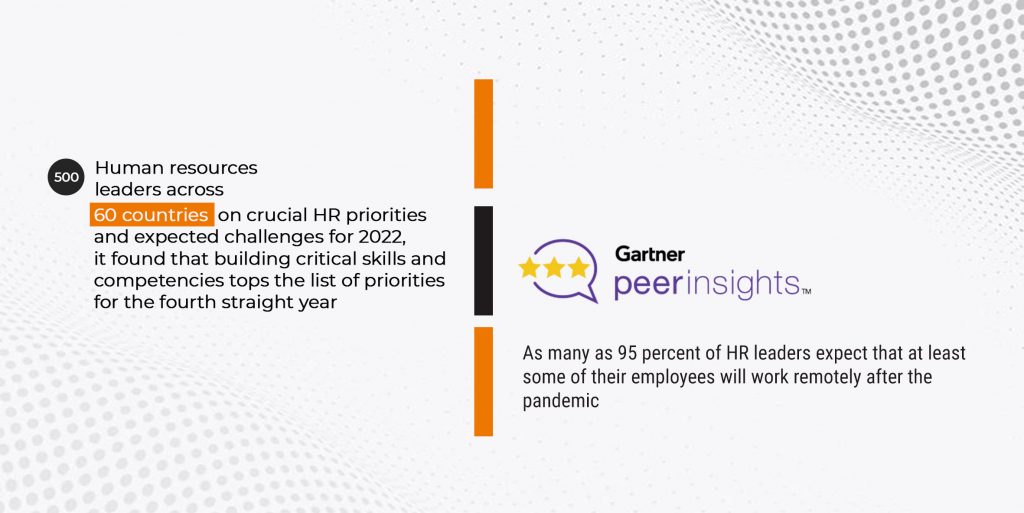 With a significant shift to hybrid work, even the hiring landscape is finding the spill-overs of remote working in the form of remote hiring. This translates to HR leaders turning to technology for help. Because unless they bring in efficiency, speed, and precision in their hiring now, without sacrificing candidate satisfaction and reach, it would be hard to sustain against the fierce competition and war for talent. That's where artificial intelligence (AI) jumps in. Over the past year, the accelerated use of AI and machine learning by recruiters and talent acquisition heads has helped organizations hire the best candidates for thousands of technical jobs globally. And most importantly, AI-powered technical skill assessment platforms have become essential prerequisites for enhancing recruiting efforts for organizations worldwide. In addition, such platforms help streamline the hiring process and significantly reduce the administrative burden.
Technical screening – the holy grail of hiring
Technical screening is essential to picking talent for most functions and roles today. As software dominates our world, many business areas need skilled people to handle the technical aspects of various processes. This assessment is vital as it ensures that the relevance and depth of skills for a role are appropriately checked before hiring someone. This process is neither casual nor easy.
Many challenges come in the recruiter's path. The chief one among them is the precarious balance one needs to make between accuracy and engagement. Here, a recruiter must walk a tightrope while checking a candidate's technical caliber well without consuming too much time or leaving a candidate exhausted or bored. From a candidate's side, it becomes difficult to convey one's know-how well when one is sitting far away or not having all the resources at hand. Communication issues, latency, psychological gaps, and network problems – a lot can come in the way of a cohesive and satisfactory technical interview. Savvy recruiters, hence, stick to some best practices like- having a good test plan, having a plan B, ensuring proper communication, injecting adequate engagement and fun in the process, and guarding against errors, bias, fraud, and delays. Something where, again, artificial intelligence (AI) can help – provided a recruiter uses the right mix of features. 
Enter Oto_Code
Technical skill assessment platforms like Oto_Code know exactly what recruiters and talent acquisition heads suffer with and expect when it comes to technical screening. As a result, they are loaded with features that help to create a robust technical screening and select the right candidate for the job. This is how this tall goal is achieved – without incurring time-wastage or letting a promising candidate drift away:
AI-driven ways to assess programming skills with speed and accuracy
Cognitive testing abilities and availability of predefined MCQs, programming, and subjective questions
Support from a massive library 
Flexibility to collaborate with the IT team to fine-tune questions
Creation of simplified candidate experience with easy invites, unique assessment ID, and engaging processes
Use of dynamic testing in technical interviews so that one can take elevate coding assessment and generate new questions with different difficulty levels – in real-time
Quick and real-time insight into the candidates' existing coding capabilities and potential
Ability to assess a variety of parameters like code reliability, maintainability, scalability, performance, code quality, and test cases
Comfort of a Global Code Verification System (GCVS) score for each candidate for filtering or selection 
Coverage of a vast spectrum of knowledge that entails front-end, back-end technologies, API skills, Databases, Machine Learning, testing frameworks (Selenium) etc.
NLP-features and ability to judge other areas like body language, expressions, and actions during the test 
Automatic flagging of violations
Easy customization settings
Strong proctoring and fraud detection
Conclusion
Technology has changed the modern workplace in many ways. It is also changing the way people are hired, managed, appraised and engaged. Using artificial intelligence (AI is a natural stepping stone for recruiters and talent acquisition heads who understand the signs of the future. Join that league. Amp-up your technical screening abilities with artificial intelligence (AI).