Recruitment is not easy. It never was. From reaching out to a rich talent pool to attracting candidates to assessing skills and selecting the right ones to onboard them smoothly- every stage is replete with many potential setbacks and hindrances.
The challenge gets exacerbated when the goal is to recruit the best possible tech talent. Supply is scarce, fragmented, and volatile. Plus, it is hard to woo skilled talent into the company in a highly competitive and unpredictable market. As seen in the Indeed 2021 Hiring Trends Report, employers across the U.S. faced a severe hiring crisis. Resignations and job vacancies were up, but many job seekers were not rushing for new opportunities.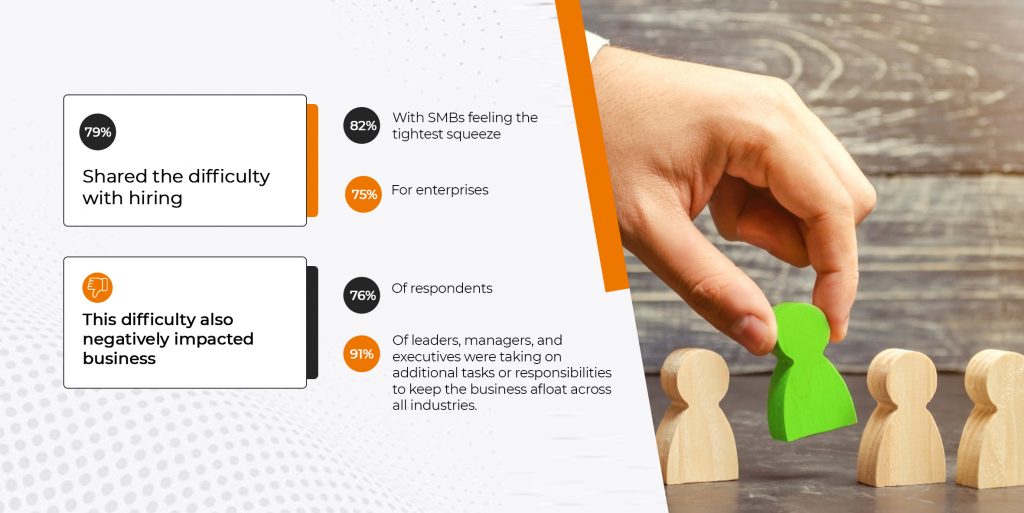 Apart from many general recruitment hiccups, tech hiring is full of many specific issues – tech skill assessments are vital, yet, they take time. Delays or too much time taken can push a candidate away from the track. Accuracy and ease of tech skill assessments get very unwieldy when evaluating highly specialized skills. 
How to formulate the proper tests?
How do you do it in a remote setting to reach out to good talent beyond geographical limits?
How to get results fast and right so that one does not lose a good candidate but does not hire the wrong one?
These are not easy questions for a tech recruiter.
Take screening help from experts
These challenges can, however, be overcome by streamlining the tech recruitment process and using technology to your rescue. For example, seeking support from technical screening platforms like Oto_Code can lighten a burden for tech recruiters. This is because such platforms pack simplicity, speed, and spot-on results under one hood.
Here, tech recruiters can reach the right candidate fast and well because of the following:
High screening efficiency with features like swift one-click integration with the current ATS platform
Easy integration of ATS platforms that enable the pooling of tech talent from multiple sources
Solid and seamless workflows covered under a single platform set-up
The simplicity of uploading a job description, getting customized tech skill assessments and questions in return that fit the specific job needs to the T
Ability to test in over 300 technologies – a comprehensive recruitment coverage
Coding tests that promise authenticity and can detect unwarranted practices in technical hiring
No room for plagiarism or cheating- thanks to location detection, eyeball detection, disabling copy-paste, capturing a screenshot, enabling full screen, etc.
Auto-generated scorecards and downloadable reports that accelerate screening and, hence, hiring decisions
Focus on the most qualified talent only- saving a lot of hiring time for managers
Strengths against subjectivity due to data-driven decisions
Plus, this solution can help recruiters with strong screening confidence to assess a broad spectrum of skills like front-end, and back-end technologies, API skills, Databases, Machine Learning, testing frameworks (Selenium), and many more. As a result, they do not just evaluate the candidate's coding capability on code reliability but also strengths on maintainability, scalability, performance, code quality, and test cases.
Conclusion
The Indeed report also showed something interesting apart from the challenges employers face.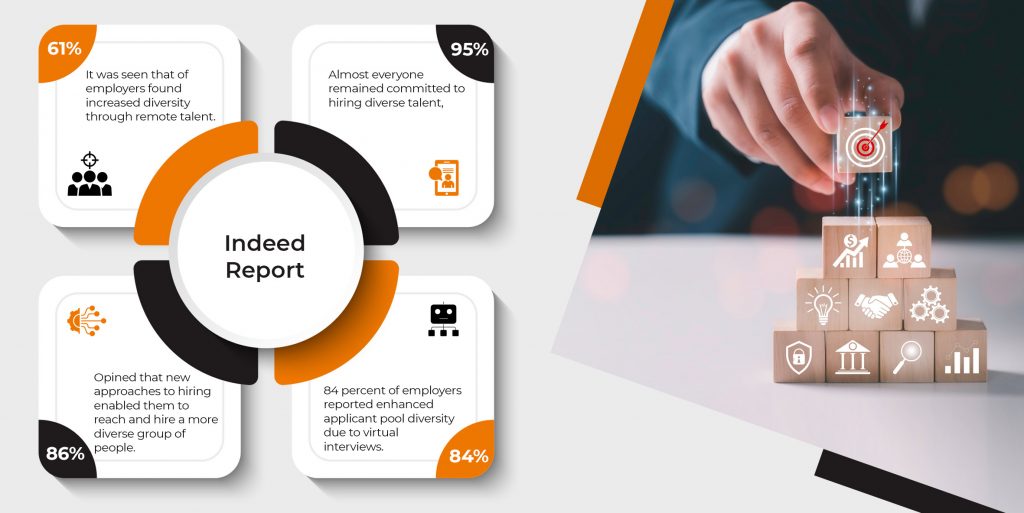 Using technology's help for hiring can achieve speed and garner diversity, engagement, and precision. Of course, we are not saying that screening solutions will make tech recruitment completely easy. But choosing the right tech skills assessment platform can take a lot of weight off your, and your recruitment team's, shoulders.