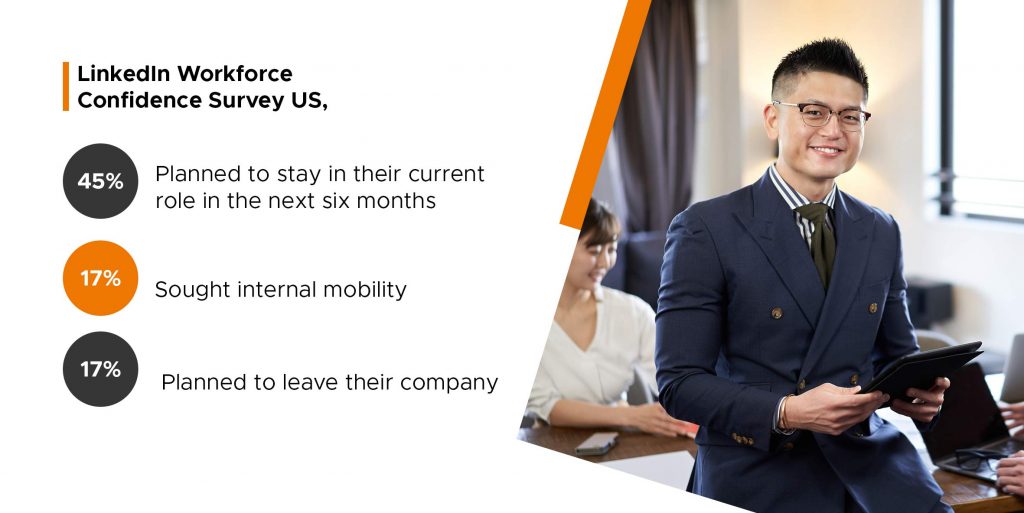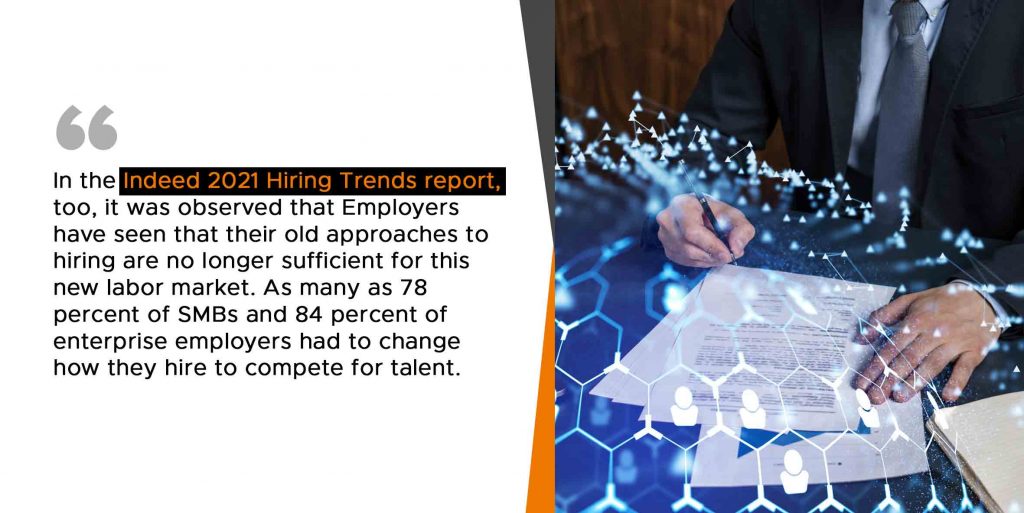 What's wrong? What has changed? Something. Everything. Something about everything- actually. The pandemic was a pivotal point for people to realize that they cannot keep going in half-hearted, shallow, purposeless ways about their work. Instead, they have been reminded of long-forgotten aspects like balance, mental health, real growth, fulfillment, and a career path that has some individualistic direction instead of being a cliché hierarchy ladder.
These expectations translate into new goals for employers, HR leaders, and training executives. The task of adding meaning, and direction, to a job, has become more challenging than ever. And it cannot be done by wrestling with yesteryear problems of inefficiency, clueless programs, misalignment with employees' actual needs, too-late-too-little efforts, and oblivion to what's happening around. Employee experience and precise development approaches have become key yardsticks of training now. Any development intervention has to accomplish the elusive balance between individual and organizational goals – in a new context of flexibility, agility, and engagement.
Training and development have to walk to the tune that has affected every other business function already – the song called digital transformation.
But how to do it?
The road to new-age training and development
It's hard to embrace the digital renaissance. Especially when manual approaches and legacy processes have run deep in the area of training and development. This significant shift, then, necessitates an integrated training platform with proven learning methodologies. Something that platforms like Otomyet have been achieving – easily and across every vertical. They bring in the ability to train remote workers, to train based on analytics, to develop personalized courses, to execute without failing on time or results, and to encompass the entire organization well. They wipe away fragmentation, chaos, and poor execution from every corner of training initiatives.
Solutions like Otomeyt have a unique approach to training and development. They are built on critical tenets like personalization, context, timeliness, and effectiveness – no matter where or in what way. They are equipped to handle the distance, pace differences, and work uptime imperatives. They are also focused on keeping engagement and productivity intact throughout the process. And the core DNA here is about making it work for the strategy level of the organization – in an integrated way.
Basically, this choice leads enterprises to easy access to methodologies for analysis, evaluation, design, development, and implementation. It allows them an extensive range of options on sophisticated features for customized tests, test scores, skill gap identification, and personalized learning. They can start filling their skill gaps with robust virtual learning environments and real-world simulation abilities. And they can do so whilst they enjoy the support of one-to-many and many-to-one formats as well as server-less synchronous video set-ups. HR teams can have a high impact on gap analysis. Enterprises can also tap a solid and rich network of trainer community, academician network, and Industry advisors.
Conclusion
Opportunities for learning and development at the company have emerged as the top factor for retention in a recent Korn Ferry survey. In addition, employees feel that opportunities for learning and development at a company are essential in an employee's decision to stay for more than five years (75 percent) and those intending to leave within one year (34 percent).
That's why, once an organization learns to leverage technology for every HR area, from screening, skill assessment, and training to development, it can gain traction and certainty that it is both relevant and attractive to today's digital workers. It can, then, rest easy whether employees are looking for something higher at work, seeking new skills, aiming for better prospects, or looking forward to a happy, fluid, and flexible workplace- every box is ticked off. Moreover, it can be done quickly and effectively using training and development approaches designed for the post-pandemic worker. It is powered by data, analytics, virtual tools, automation, and intelligence. That's why it stays on top of every employee's expectations.
Learn more about Otomeyt's training solutions to build workforce skills at scale.