It used to be simple but boring. But when you look around at the current shifts and trends that HR has been experiencing, you can be sure that the landscape is neither simple nor boring anymore. Instead, the imperatives they face from employees, society, and regulators add new pressures and expectations to the HR team's table.
HR's dilemma
HR has to make sure that whatever it does is done in a way which is:
Tailored to the organization- for current as well as future needs.
Very aware and responsible for diversity, inclusion, privacy, human rights, and equity.
It is done engagingly but without time delays or clutter of any kind.
Is powerfully armed with personalization and development angles.
It is not short-term but long-term so that decisions at the hiring level loopback well to overall training and development or succession planning areas.
It is done in the millennial way – with digitization, technology, and artificial intelligence used wherever they are useful and apt.
So it is not easy for HR leaders and teams to do all this without using technology. Unless one can employ tools and solutions strategically and wide-scale, it would be impossible to achieve these multiple goals and pressures. The fine art of juggling costs, top leadership expectations, employee engagement, compliance, and responsibility – all that needs something that brings in:
Precision
Speed
Data
Automated processes
Contextual decisions
Long-term horizon
Ability to hire before and better than competitors
Employee satisfaction
Employee engagement
Cost-effectiveness
Simplicity
How to tap into technology?
That's why you need to sit down and identify the hiring problems you'd like to solve. You need to figure out all those areas and blind spots where you are restrained because you do not have the right tool to accelerate or support you. Your needs, gaps, goals, and capabilities must be mapped out in a well-nailed plan. This has to be presented strongly and engagingly as a business case. Once that is done, you need to strategize and deploy the right tools and outline the steps to put your plans into action. Then, once that gets rolling, put in measures for regular updates, monitoring and feedback so that you can measure your success as well as correct deviations from the path towards your goals.

Talent engineering platforms like Otomeyt have been doing that – effectively and impressively. Otomeyt helps organizations digitally transform their training and recruitment processes. It offers a perfect blend of coaching and technology that ensures organizations are on the right path to talent success. Such platforms have been empowering recruiters, talent acquisition heads and enterprises to:
Reduce considerably hiring time.
Minimize hiring efforts and yet achieve precision as well as quality.
Make hiring engaging, simple, fast, and disruptive.
Do it all in a flexible and non-capital-intensive way.
Achieve all this without compromising on the authenticity of assessments or candidate quality.
Do it without scattering recruitment efforts.
Enable more time to talk with applicants and carve a talent pool that is long term and loyal instead of just a band-aid fix.
Execute assessments that are designed for job roles and situations.
Achieve hiring solutions that fit the precise context, needs, and challenges that the enterprise needs to address.
Otomeyt helps you to optimize hiring, build ammeter teams and improve your hiring metrics. Over 60 companies and 100 recruiters worldwide use Otomeyt to boost their hiring process. To date over 400,000 developer assessments are done on Otomeyt platform. It has helped several companies to,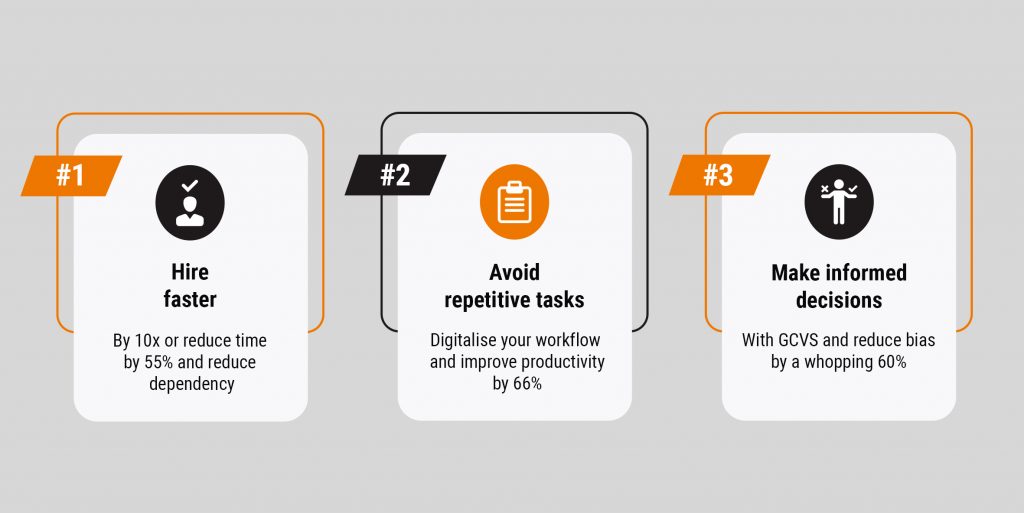 With Otomeyt it's possible. Now aligning many different expectations and addressing challenges can be done quickly and one-shot through talent engineering platforms like Otomeyt. Owing to their best-in-class features and benefits, it makes it a lot easier for  recruiters and talent acquisition heads to build a compelling business case for investing in such platforms.