Recruitment is a crucial part of every human capital function in any organization. This is where the best-possible candidates are pooled, assessed, selected, and onboarded for the organization's goals. But this is also a stage where substantial time, money, and effort can get wasted. Usually, this happens when the HR team does not have a good grip on the number, quality, and progress levels of the applicants in the recruitment pipeline. 
Recruitment needs an overhaul
Looking at Glassdoor's Job and Hiring Trends for 2020, it was signified that employers are preparing for a shift in the candidate pool size by shifting toward higher-quality candidate channels. That meant channels that deliver more well-matched candidates and a higher hire-to-applicants ratio. As to the view from the candidate side, they are looking for compact time windows and better engagement. Consider a recent LinkedIn Job Seeker research that indicates that more than 3 in 4 professionals were slated to consider changing jobs or actively looking for a new role in the next 12 months.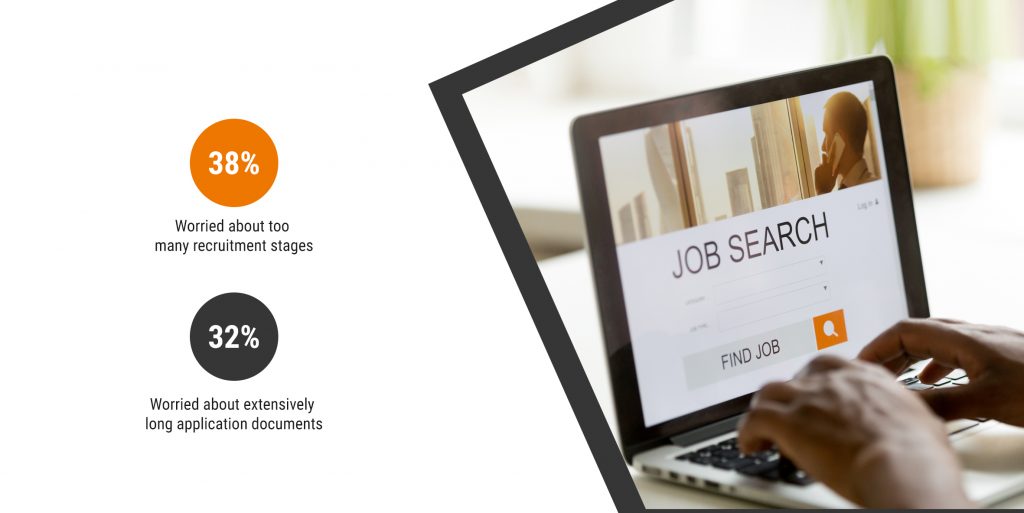 These are just glimpses of the tip of the iceberg. Both HR teams and applicants face a higher degree of frustration, cluelessness, and confusion as they struggle with lengthy and fragmented application journeys. Offer rejection by job seekers has seen to have touched new highs in some months following the pandemic. And a lot of candidates showed the incidence of drop-off due to too many lengthy interviews. 
Aging in hiring time, a considerable lag in the interviewing process, and delayed feedback added to the list of HR setbacks. After the pandemic, turning remote and virtual has ironically added more documentation and stages in the recruitment process. 
A strong level of visibility and agility in this process can, thus, truly transform the speed and impact of any recruitment exercise. This is where one needs the support of a suitable Applicant Tracking System or ATS system.
Here is how the ATS system works. It builds up from an automated set of applications and resumes that fit specific job descriptions and job specifications. It empowers hiting teams with automated hiring strengths across pooling, filtering, assessing, and interviewing stages for potential candidates. They can be granular and real-time based on assigned filters as required for current recruitment goals.
Key features of a robust ATS system
A streamlined process of candidate engagement – right from application and evaluation, qualification, to selection and onboarding.
Cloud-based workflow management tools.
Secure and live intelligent remote-proctoring.
Customized assessments and automatic test creation with the flexibility to choose among a plethora of options.
Ability to integrate with coding and other assessments so that one can pool the talent from multiple sources.
A well-integrated workflow of screening the candidates and technical recruitment process for hiring managers.
No need to use two different platforms for screening and testing.
Outcomes of a robust ATS system
By injecting a robust ATS system in the crucial stages of recruitment and human-resource mapping, one can leverage a host of advantages:
Robust and real-time visibility into every applicant and their unique path of progress. 
A good set of documentation for previous assessments, background checks, references, and pre-screening interviews. 
Transparency and fairness are assured due to such platforms' automated and non-opaque nature.
Removal of bias and discrimination from the recruitment process. 
Mitigation of delays to a greater extent.
If required, quick alerts on critical issues, lag periods, and applicant turnover.
Control of fragmentation and development of a holistic HR process where recruitment is not a standalone process but well-integrated into overall HR strategy and candidate's journey. 
High level of candidate engagement and involvement. 
Fewer chances of attrition or disillusionment on the part of applicants.
Fast and goal-oriented recruitment processes.
A data-driven hiring strategy that leads to minimal costs and maximum impact.
Picking and Injecting a Good ATS
The choice of deploying an ATS system is a wise one, but one has to ensure that just any ATS system would not do. Therefore, it is essential to find a solution that can streamline and empower the entire tracking journey with intelligent, laser-sharp, time-tested, vertical-specific, and real-time automation. Further you should be able to easily integrate your ATS system with advanced screening and testing tools. This also helps you convey to CXOs and CFOs that this investment will reap tangible benefits in the form of reduced recruitment time, optimal impact of budgets, availability of competitive talent, productivity enhancement, and a high level of talent retention.
As the race for digital transformation gets more robust, the value of recruitment will also get heightened. Adding speed and precision to this area would help enterprises attract and retain top-notch talent – and never let them slip off their radar.