Life before 2020 and after 2020 had one primary dividing line that will never go away. We all were put in video conferencing boxes of various sizes and stripes. Everything somehow shrunk into a video conferencing box from work, family gatherings, special occasions to business meetings and even job interviews. That also means we needed a new set of awareness, skills, and resources to optimize this new way of meeting people. And talent acquisition heads were at the forefront of this imperative. After all, doing virtual interviews with candidates based in remote locations soon became the norm that also had to generate maximum output. And soon, they realized that just going virtual would not suffice. One will need the support of a robust, holistic, and well-executed hybrid virtual interview platform if one has to derive faster, better, and enduring results from video interviews.
Step into the hybrid world of video interviews
A hybrid video interview platform helps in many ways. It combines the best of both worlds. It blends the advantages of in-person interviews with virtual technology in a smooth and well-stitched manner. So while one can save time and do the interview from any location – with a candidate from any region across the globe- one can also tap the hard-to-dispense-with benefits of eye contact, technical and non-technical chat, emotional rapport, and listening to the subtext. It is a model that can fast-track job interviews without shortcuts on understanding the candidate well, which happens best in a one-to-one scenario. When one opts for a hybrid video interview solution, one gets to enjoy:
An immersive interview experience
A better grasp of the applicant's psychology and emotional areas apart from technical aspects
Complimentary support to existing virtual tests and other skill assessment alternatives
A deep conversation model that helps both sides to understand each other and assess prospective scenarios in a better way
Location-agnostic and time-zone friendly models
Integration to other HR processes and platforms in a seamless way
A wide berth of options in terms of assessment of skills, aptitude, behavioral aspects, loyalty, integrity, and job-specific parameters
High levels of candidate engagement
A higher pool of candidates with a good ratio of selections because of the depth and precision of interviews
Low candidate drop-off rates
In a recent Glassdoor study of over 12 million active job seekers, it was noted that mobile device users face many more application barriers than their desktop-using counterparts. Surprisingly enough, the median time for mobile users to complete a job application took 80 percent longer than traditional desktop PCs. This was about 10.5 minutes per application on mobile, compared to 5.9 minutes on desktop.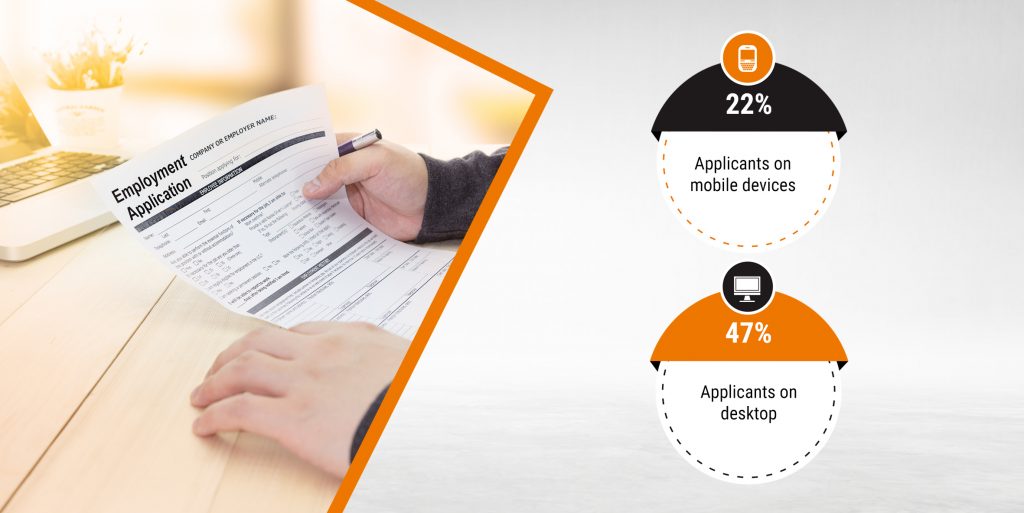 So it is not hard to imagine why recruitment teams need to urgently and thoroughly make sure that their applicant interview processes are engaging, smooth, of high quality, and free of any technical glitches as well as fatigue. 
By using platforms like Oto_Live for hybrid interviews, one can be sure of saving their and the candidate's time by investing only in serious job-fit options. It will remove a lot of inefficiency and superficial assessments from the interview process. It will bring the ability to know a person before committing to a long-term association that is serious for both the organization and the candidate. It helps both sides well- in knowing each other better but with all the comforts of flexibility, speed, and convenience that the modern world desires. This is where hybrid video interview options will serve as a great choice. After all, even when you are in a box, you can think out of the box.