Let's start this discussion by observing some exciting findings in a recent McKinsey Global Survey on future workforce needs. Here, it was seen that almost nine in ten executives and managers say their organizations either face skill gaps already or expect gaps to develop within the next five years. Yes, skills and spot-on skills that fit current digital businesses on their fast-tracked journeys of transformation – that's a big must-have for any enterprise today. But the irony could not have been more unsettling. In the same survey, it was also observed that only one-third of respondents say their companies are prepared to cope with the workforce disruptions resulting from technology and market trends. 
While many businesses are hiring employees in an attempt to prepare for potential skill gaps, and some have made efforts to build skills in their workforces – just about one-third of organizations have begun reskilling efforts.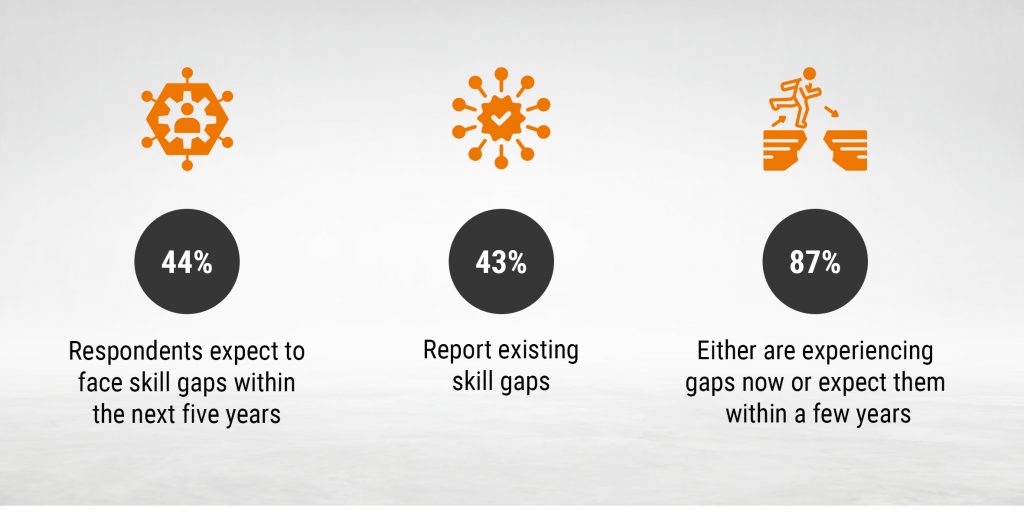 Coding skills assessments – cannot be taken for granted
That brings the question of 'skills' to a new spotlight. There is no way that organizations can afford to work with outdated skills. There is no room for complacency or delay in this area. So as talent acquisition heads rush to fill these empty shelves with the freshest and sharp skills, they also need to accelerate their skill assessment processes. And this is where they need to inject automation and intelligence into their coding assessment for tech teams. The key points to consider during coding skills assessments today are simple but more significant than ever:
No room for unnecessary delays
Fit-to-purpose assessments that bring accurate tests and checks in the process
The need for keeping the entire process engaging for the candidate while not compromising on rigor
Timely, effective, and at the same time, efficient assessment systems
Built-in intelligence, analytics, compliance, and transparency so that every key aspect is taken care of in a long-sighted way
Tech solution for coding skills assessment gaps
Thankfully, the world can now access ready-to-play coding skills assessment platforms that are both mature and agile for the new set of needs. As a result, they can assess skills in potential employees without any patches, roadblocks, sloppiness, and delays.
Let's see how Oto_Code – one such cutting-edge platform – can help you conduct fool-proof coding skills assessments and select the best tech talent. Here you can:
On-board best tech talent with speed and precision
Build the smartest tech team 
Use the time advantage of the most advanced tech assessment system
Check code quality, scalability, and performance with absolute accuracy
Evaluate multiple parameters without any extra hassles – candidate's coding capability on code reliability, maintainability, scalability, performance, code quality, and test cases
Test the future potential of the candidate
Get a quick and composite Global Code Verification System or GCVS score for each candidate for filtering or selection
Assess any technical skills, including front-end, back-end technologies, API skills, databases, machine learning, testing frameworks (Selenium), etc.
Auto-generate your assessments
Use a strong and expanding question library with object-oriented programming questions
Request for a customized assessment when one needs to do that for different questions
Tap the precision and depth of Natural Language Processing (NLP) capability for generating a fitting assessment, specific to your job description
Remove bias and opacity from the process
Also include other factors like body language, expressions and actions taken during the test
Combine and empower these assessments with robust video analytics and insightful reports
Enjoy an in-depth analysis along with auto-generated scorecards
Use a tailor-made approach that lets you assess for each candidate as per their ability to code so that you can make quick hiring decisions
Call only the most qualified talent for the interview, saving tons of project manager's time
Automated and real-time proctoring to maintain integrity and authenticity in the process
The future of coding skills assessment
As we can see, now coding skills assessments do not have to wrestle with old-school issues like delays, invisibility, piles of documents, candidate inertia, skill-to-job misalignment, and inadequate capability checks. Today, it is possible to be sharp and smart while also being pleasant to the candidate when one is doing coding assessments.
So start your skilling and res-skilling or ups-killing journey like a front-runner. Do not be late to this New Normal. It's time to be exceptional. By hiring fantastic talent. Fast.