If 2020 brought anything irreversible into our lives – apart from face masks and sanitizers- it was the comfort we felt being inside video screens. Everything was condensed to a small box, from food to family to work meetings and entertainment. Technology and situation accelerated people on the video-literacy curve. Classrooms and corporate boardrooms floated down to this tiny video box – quickly and seamlessly.
These video boxes also changed a lot for CXOs, HR leaders and recruiters. The ability, and the imperative, to hire remotely added another fillip to this change. It allowed them to expand workforce diversity geographically and in other areas. It also cut down a lot of unnecessary time-wasters that were, earlier, weighing down heavily upon hiring processes. This was bound to happen and to gain speed. After all, with the onset of the pandemic, digitization spilled over fast and furiously into HR areas – just like it did for business processes like supply chain, CRM, manufacturing, and marketing.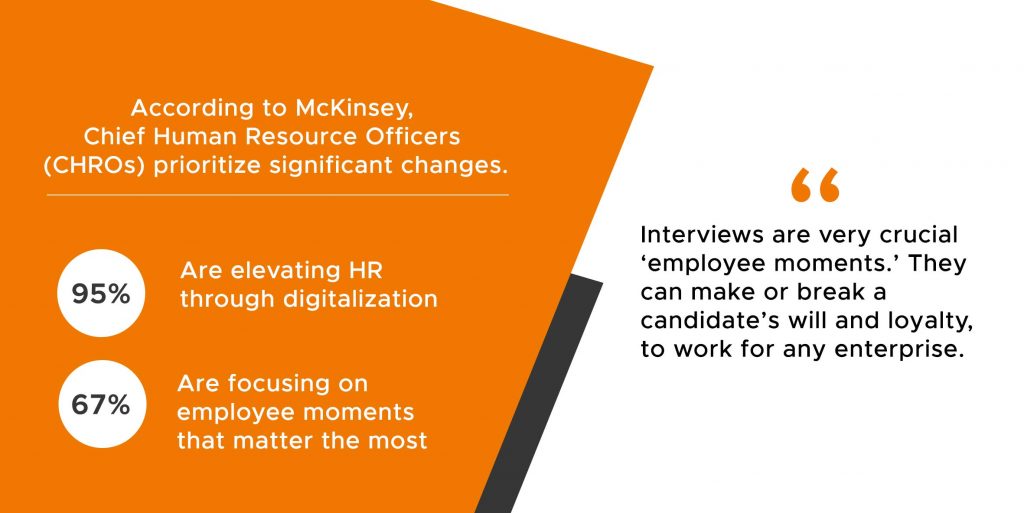 Looking deeply, we see that US CHROs seem more inclined to use employee journeys to determine HR's functional responsibilities and priorities. In a 2022 study -that included interviews with more than 80 chief human resources officers (CHROs) at some of the largest organizations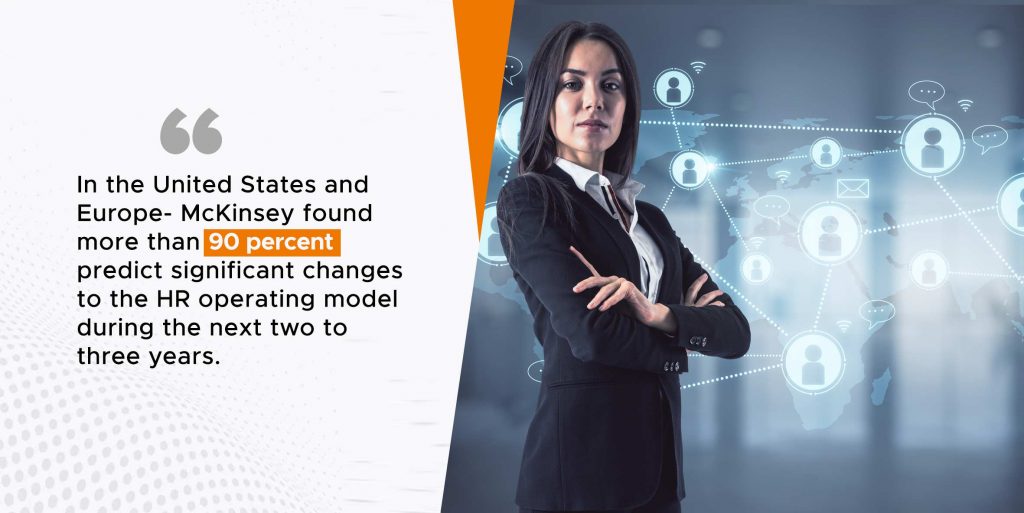 This explains why recruitment processes like interviewing have become professional and video-enabled. And the change is sweeping across the industry.
Professional video interviewing – A significant shift
The video box takes center stage in a recruiter's plan and path to a suitable candidate; it also needs special attention. However, there is a difference between doing a video interview and doing it professionally. And this is why one needs platforms like Oto_Video to take video interviewing to the next level and enhance the overall candidate experience. These solutions deepen the digital touch and augment the professional impact by:
Using features that expedite the process but without sidelining interview quality and goals 
Automating online interviews and skill assessments for a wide range of devices, functions, and recruitment stages 
Adding compelling speed (first round of consultation and skill assessment turns 80 percent faster – with on-demand video interviews)
Enabling choices like on-demand interviews, interaction reports, and analytics
Empowering decision-makers with insights into soft skills, body language, and culture fit as well
Chopping away time and resources spent on an interview – by as much as 70 percent
Giving the ability to do live, personal interviews with a host of features
Equipping recruiters with live coding, white-boarding, screen sharing, and digitized feedback for assessment
Giving the power to screen for candidates' potential – strengthening diversity and enhancing employer brand
Making it easy for candidates to take interviews from any device, anytime, from anywhere
Conducting group discussions and personal consultations at scale – without limitations of time zones or long lead times.
Opening a wide gamut of possibilities – one-on-one interviews, panel interviews, and group discussions
All these strengths help organizations to fill their job roles faster, save resources and avoid unnecessary multiple campus visits. They can organize high-quality training webinars and lectures through easy-capture tools and interactive sessions with these digitally-powered video interviews. Plus, all this is possible in both synchronous and asynchronous ways. Synchronous is where both the candidate and the interviewer are present during the video interview. Asynchronous is where candidates share a recording of their answers to pre-loaded on-screen questions) interviews – with ease.
For the technical side of roles, recruiters can leverage a ready-to-use built-in coding environment during the video interview. They can also personalize the coding environment. They can also do it all while collaborating live with the track-pad-friendly whiteboard tool and while having active discussions. The most crucial part is that these platforms are configured for the highest levels of confidence and integrity. They are built with advanced impersonation detection to ensure authenticity. They can automatically detect if the interviewee is a registered candidate with AI-powered ID verification. When laden with online and downloadable reports, interview recordings, and interview feedback, it becomes super easy for hirers to assess multiple candidates and save time.
Conclusion
The video screen is not a hangover from the pandemic. Instead, it will expand, get smarter, get richer and become a core part of enterprises – especially by empowering recruiters and HR leaders with solutions that can take this box to new possibilities – by thinking out of the box.
To experience it, schedule a free demo today.