The global developer population is expected to reach 28.7 million people by 2024, predicts Statista. In such a wide pool of developers, as the line between the front end and back end development gets blurred, more and more developers would look at grooming themselves on the complete stack. Full-stack developers are experts who work with both the front and the back ends of the website or applications. This means they can tackle databases, UIs, and all the related issues clients face during the project's planning phases. Because they can take on several hats, full-stack developers are in great demand.  
According to LinkedIn's 2020 Emerging Jobs Report, Full-stack Engineer is at number 4 on the list of top emerging jobs for 2020. The report further says that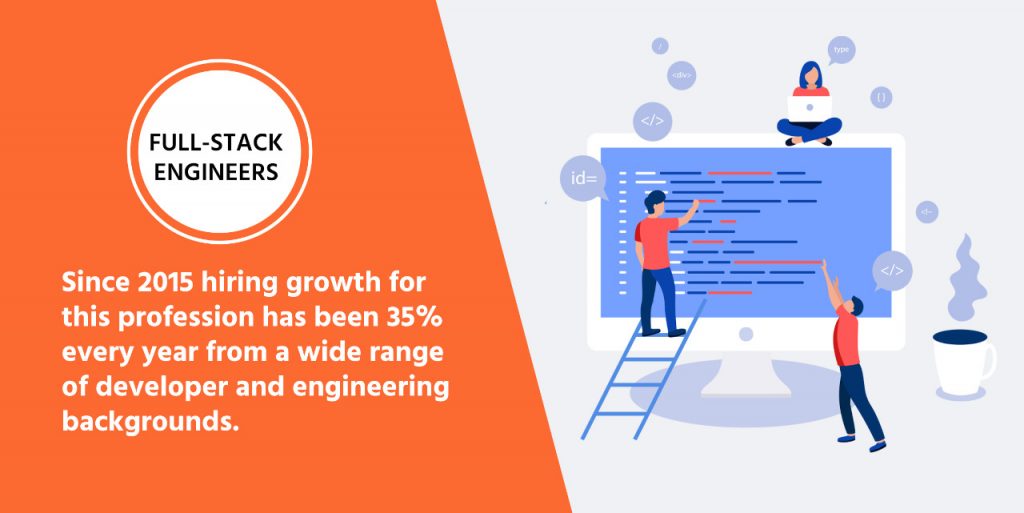 Assessing and hiring a full-stack developer is not a simple process, mainly because of the misaligned expectations of the tech recruiters. They often consider full-stack developers as those who operate across both the front and back end. They do not consider that these experts often have a specialized skill set on either the front end or back end, with a familiarity with various other components of application building. Let us look at some challenges faced by tech recruiters in assessing full-stack developers.
Expectations set on assumptions: Most of the tech recruiters expect generalists to be proficient in both front-end and back end. However, this is not always the case. The full-stack developers might be experts in both or can be specialists in either front-end or back-end with knowledge in the other. Therefore, while assessing the candidate's profile, be sure of what you exactly need and have realistic expectations. Also, give them a chance to explain how they will manage the development process given your business needs and goals, along with the company's vision. 
Underestimating the impact of profiles: Focusing on the previous work and approach taken in past projects is a brilliant way of accessing a full-stack developer. However, sometimes tech recruiters do not have enough time to pay attention to the details, and they miss out on crucial points that are important in accessing a full-stack developer. 
The best way to evaluate a candidate's capabilities and skills is to take the help of AI-powered technical skill assessment platforms like Oto_Code by Otomeyt that help test candidates in over 300 technologies and let them code in the language of their choice.
Oto_Code also allows auto-generating assessments around technical skills, including front-end, back-end technologies. Its question bank helps to draw from a large pool of questions suitable for a wide range of skills and assessment formats.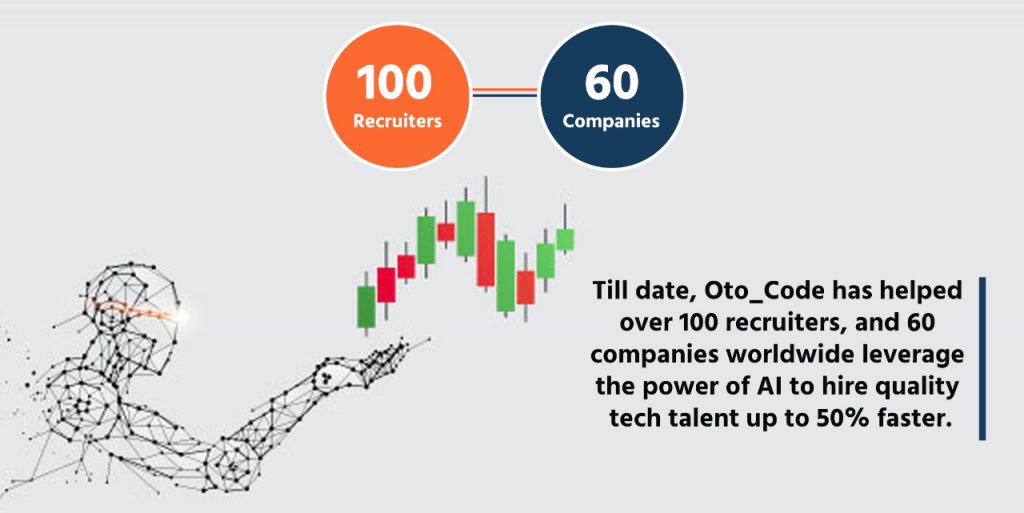 3. Limiting the range of search: Another biggest shortcoming of tech recruiters is disregarding new destinations of hiring developers and adhering to traditional methods such as college referrals or job boards. Social media is a brilliant channel to expand the range of candidates where one can spread the word by posting job openings on developer forums, targeted ads, or attending technical events. Using these methods gives access to a broader range of potential remote candidates.
Accessing and hiring a full-stack developer for your business needs can be challenging because of the wide range of responsibilities it entails. However, these pain points can easily be worked upon by following the latest trends in reaching the audience, understanding the candidate's portfolio, and using proper means to widen the range of candidate searches. And if you still do not find the right fit, know that you might have overbearing expectations. So, access the candidates with an open mind and take time to assess based on realistic expectations.