Blockchain technology has evolved over the last several years from a niche breakthrough to a monolithic industry powerhouse in which everyone, everywhere, is significantly investing.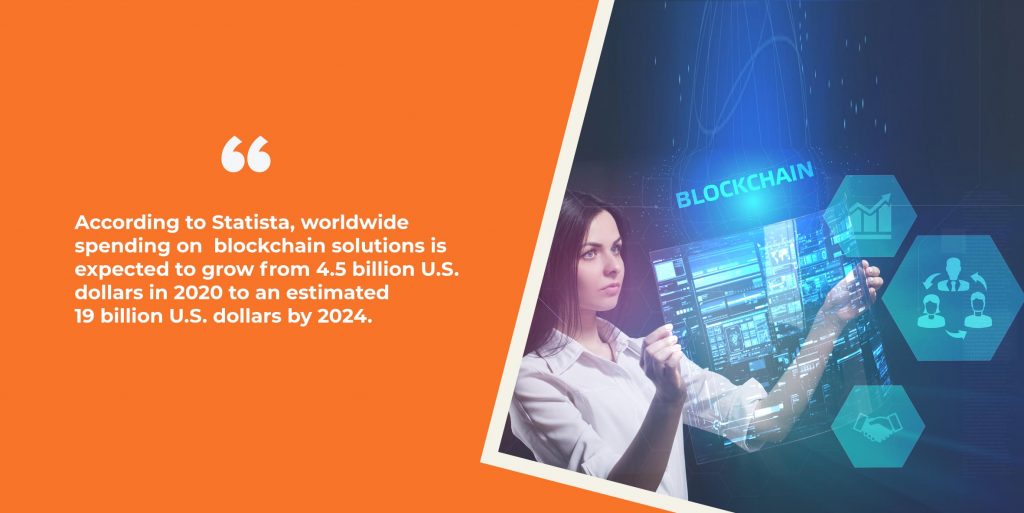 However, given that blockchain is becoming an increasingly prevalent aspect of business operations in some industries, many managers and small business owners are unaware of how blockchain is altering the recruiting process. 
Finding the best employee is arduous and expensive when done well. This is because acquiring new talent is time-consuming and requires a certain level of knowledge. Those organizations that take corners to hire fresh talent are more likely to fail sooner than later. Rather than allowing your company to fade into obscurity because you can't find the best employees for the job, think about how blockchain technology is assisting companies in finding eligible individuals whose histories can be appropriately reviewed using blockchain.
Authors of Blockchain Revolution, Don & Alex Tapscott, describe blockchain as 'an incorruptible digital ledger of economic transactions that can be programmed to record not just financial transactions but virtually everything of value.' This means that the employees' education data, employment history, and individual data can be securely stored and interacted with on a real-time digital ledger. In addition, this transparent and decentralized tool holds any kind of information across multiple locations, making it impossible to create a fake entry that would be automatically rejected. 
Although blockchain is relatively new, it is set to revolutionize the recruitment process as we know it. Here are the intelligent ways that blockchain can change the recruiting process: 
Vetting and onboarding: Vetting is one of the recruiters' most time-consuming and challenging responsibilities. All professional certificates, academic credentials, and relevant qualifications would be safely stored on a blockchain ledger, allowing recruiters to access them at any time and assess candidates in a matter of seconds. Similarly, background checks, varied date entries, and a lot of tedious paperwork under employee onboarding can be saved through posting data and info of a new employee on the blockchain.
Private, secure, and safe: Given that the HR department stores sensitive personal and financial information, it's crucial to underline the need for safe data storage with blockchain technology. Today's information storage systems are insecure and vulnerable to hacking. As a result, many scams and identity thefts are possible. However, because blockchain is decentralized, data on a private computer cannot be changed. As a result, all critical information is kept safe.
A broader, deeper talent pool: Blockchain stores all the information about the employees. It tracks every alteration in the work history, which can be leveraged to benefit HR professionals. With such data and information, recruiters can better understand employees; abilities and career aspirations. For example, businesses will have reliable and verified employment information about job seekers via blockchain technology. This will help them assess a pool of talent from the given list, select those that fit the role, and help the organization progress. In doing so, the employees will have better career opportunities to grow their careers. In addition, businesses will have a vast pool of talented individuals who will churn performances to help reach organizational goals.
Fast employee contracting: The typical scenario in recruitment is that an employer and a recruiting firm sign a contract. This covers the whole recruiting process, from screening candidates to identifying eligible individuals. Blockchain enables decentralized recruiting and contracting wherein a recruiting marketplace can be constructed with tokens given to the employees for each activity they do, such as job posting, referrals, etc. In addition, HR professionals can use blockchain to manage payroll to speed up financial transactions on time. With the automation of various repetitive tasks related to supply chain management, legal matters, accounting, and finance, an organization is at a better stage to increase productivity and garner employee satisfaction. 
In conclusion, using blockchain technology in the recruiting process has several advantages. It will dramatically speed up applicant vetting and staff onboarding, and also drastically cut the amount of time spent on repetitive financial and legal paperwork.
Furthermore, blockchain provides instant and essential insights into employees' records, indicating the potential for progress and, as a result, a better employee experience.