I think it's safe to say that a company culture of respect and professionalism is paramount to create generational loyalty. When you can have a clear understanding of where your employees come from, and what drives their passion for the work they do, you build stronger business relationships. This is especially true when hiring bank tellers and customer service representatives — both positions that require people with great interpersonal skills.
As much as I enjoy reading about how people develop success stories, I believe that finding HiPo in bank hiring can be achieved by looking at the details. To me, it's not a matter of finding the right candidate. It's a matter of asking the right questions.
Get to know your applicants: My first suggestion is to consider the individual when lining up your job candidates for an interview. This means getting past the résumé and not just looking at how long they have been in banking or whether they have ever worked at a bank before, but what that person brings to the table. If you include an opportunity for them to explain why they want to work for your company, you can get a lot of information about their motivation and style — which will go further in hiring decisions than just experience alone.
In recent times HR from small finance banks has come up with very candid inputs. Keeping an open-ended discussion is all fine but the problem they were encountering was the time and ability to assess the answers involved in one on one interaction. 'Oto_QC' our product which brings in a subjective question answering and the ability to evaluate it on the go added a huge benefit to them. This gave a huge validation for the product we are building for the doing which is complex and people-centric.
There is a long-standing hiring protocol for the BFSI sector of the finance industry. Candidates are hired based on their ability to communicate and understand the trade. However, this is changing rapidly. Now what companies want to attract is tech-savvy youth who have exposure to technologies. Here are few things we need to focus on while hiring HiPo:
1. Analytical skills
To check analytical skills you should ask them how they go about solving a problem. Whether they are through planning, trial, and error, or brainstorming. The more data they have the better their analytical skills will be. Subjective questions or whiteboard-based interviews would give a huge boost to the person's ability to solve problems by thinking outside the box.
To make them understand how they operate, ask them to solve a hypothetical problem in their mind for the next 20 minutes. The most important skill that is required is their logic to arrive at the right conclusion and what are they going to do with it once they have it.
2. Commercial awareness
Commercial awareness for BFSI can be checked using an MCQ question in logics like: How different stock from mutual funds? What are some of the most common things seen in both these asset classes?  What role does technology play here?  They should be able to apply concepts like marketing mix, customer centricity, sales funnel, and demand generation however, understanding the basics would never get old.  
3. Attention to detail
While assessing candidates' ability to pay attention to detail, they need to understand that this is not always related to the number of errors… Many times employees might have finished the work in the stipulated time but they find time to fix even one error. Checking this ability in pre-hiring assessment turns into huge advantage for the long run.
4. Determination
Assessing the determination of a candidate during the pre-hiring assessment is all about identifying their level of interest. This is observed in the candidate's approach towards the task assigned to them. Designing questions to check this would involve a series of scenarios wherein candidates are required to identify what they would like to do if given a specific situation and how they would go about it in terms of financial analysis and so on.
Work ethic
Work ethic assessment is more on the behavior side however, it has been observed that candidates who have a strong work ethic grow exponentially with time. Once they are in your fold you can assign them a task and rest assured they will complete it irrespective of the time constraints.  Given a situation with the only right way to deal fitting organization work culture would be the best fit to assess this. A video-based interview would help in catching this perfectly.
Technical skills
We can't avoid it anymore, technology and your ability to learn it would not go anywhere in the coming decades of someone's career. MCQ as well as screen programming/ macro handling skills would add a huge plus in your assessment of the candidate.
Stress management
With a changing paradigm at work, stress handling ability plays a pivotal role in finding a High potential candidate. To assess this ability you should ask them to come up with a creative solution for a stressful situation. As there is no fixed answer to this, an ability to come up with an original and clear answer can be seen in the process.
Resilience
Resilience means the ability to bounce back. This is one of the most important leadership qualities and is highly sought after in a candidate. To assess this ability you could ask them to deal with situations where they come across organizational issues and if they were to deal with it in a way that their productivity or proficiency falls, how would they go about it positively.
Out of the 9 essentials we discussed, 3 can be assessed using MCQ whereas 6 others would need a tool that will
– give video interviewing
– Whiteboard based discussions
– Situational problem solving
– Subjective answering that can be recorded and evaluated.
Oto_QC brings all of this to the table in one go! Many times lack of proper solution leads to poor performance which leads to attrition. To be honest one of the biggest hurdles a lot of candidates face while applying is a bad candidate experience.  In this scenario, 'Oto_QC' would prove to be an ultimate solution both for preparation as well as screening the candidate. Let's talk more about this…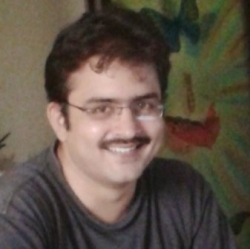 Latest posts by Amey Dharashivkar
(see all)