According to the World Economic Forum (WEF), digital transformation is expected to add $100 trillion to the world economy by 2025. Platform-driven interactions are expected to enable approximately two-thirds of the $100 trillion value at stake from digitalization by 2025. This means strategically designed websites or products or applications have a major role to play and can help companies to gain a larger pie of the market through getting more leads and conversions, creating a great user experience, and ultimately building a stronger brand. To do this you need top-notch designers and front-end developers.
"People ignore design that ignores people."— Frank Chimero, Designer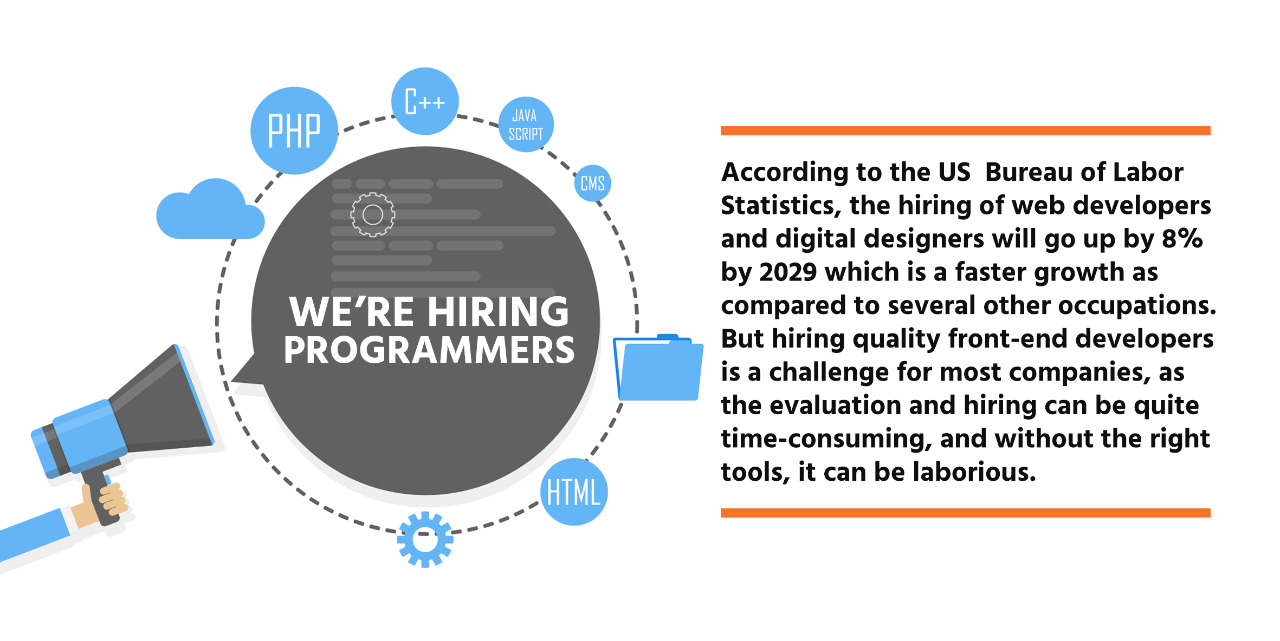 "Hiring the best is your most important task." – Steve Jobs
Hiring strategies may need to be re-visited to build processes and pre-hire assessment tests to effectively analyze potential hires without investing much time and money.
Evaluating and hiring front-end developers
Front-end developers are in high demand across industries. The most crucial part of front-end developer recruitment is to understand the skill set of the potential hire. Here are a few ways you can follow to hire the best front-end developers.
1. Clear understanding of the requirement and the associated skillset
Establishing the project's requirement can ease the enlisting of the required skills, which in turn can help narrow the search for the right fit. The tech recruiters need to articulate the requirements in detail apart from the three primary coding languages – HTML, CSS, and Javascript. As the front-end developers take care of customer/audience facing development with debugging, a clear understanding of the need of the following can help save time and resources while reviewing applications.
Understanding of frameworks like Vue.js, AngularJS, React, Ionic 2, etc
Requirement of prior experience or knowledge in specific industries and applications
2. Assess the knowledge of current trends in front end development
Front-end is all about aesthetics and ease of navigating a product or website, building an immediate connection with prospective customers. Trends in front-end development are constantly changing at a faster pace in comparison to any other industry. The knowledge of the trends can be a game-changer for organizations to scale up and gain more audience or users. Potential hires' knowledge of the trends must be estimated, as it can play a vital role in changing a company's future. For instance, in 2021, JavaScript will be the most popular programming language with its wide range of frameworks and libraries, AI-based chatbots will enhance customer experience, etc.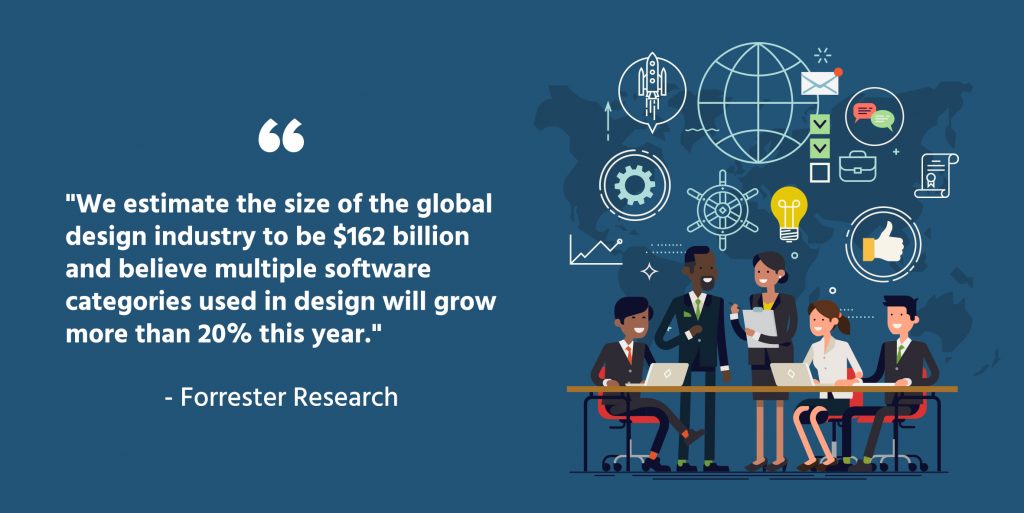 3. Leverage online technical talent assessment tools
Virtual assessments are a great way to screen the capabilities of the applicants. The availability of technical skill assessment tools online helps filter applications in the initial stages of the recruitment, helping make tech hiring more efficient and effective. Design assessments that help you understand the knowledge of the language, frameworks, and problem-solving skills.
Some of the advantages of using online assessment tools,
Help you share the assessment with multiple candidates at a time
Easy to use and customize
Saves time
Easy shortlisting of candidates based on preset cut-off
Increased efficiency and an option to do various processes on one platform
Take, for example, Oto_Code. It can help recruiters conduct specialized tests for front-end development. It has a fool-proof testing module, helping evaluate a more significant number of candidates quickly and avoid human bias. It has over 20,000 strong and expanding question libraries with object-oriented programming questions, and you can test in over 300 technologies. Moreover, you can assess any technical skill, including front-end, back-end technologies, API skills, Databases, Machine Learning, testing frameworks (Selenium), and many more.
Oto_Code ticks all the above advantages with the additional service of providing full-circle customer satisfaction with product training for recruiters, on-demand tests, and dedicated support managers. That's why over 100 recruiters and 60 organizations worldwide trust Oto_Code to take their tech recruitment to the next level.
Proper planning, improving process efficiency, and leveraging recruitment technology like advanced tech assessment tools can go a long way in hiring great front-end developers. Though skill sets are the essential criteria for tech hires, assessing the candidate's future potential and culture fit to understand the synergies they can bring to the team is important before making the final decision. A holistic review of the candidates that includes their skill fit and culture fit could help companies ace front-end developer hiring.