Everyone in HR talks a lot about the pre-funnel and end-of-the-funnel stages. First, a lot of money, attention, and time is invested in making sure that one picks the best pool possible, and then the journey- from the top to the end of the funnel- is accelerated and sharpened as much as possible. Of course, technology is helping a lot here. But what about the post-hire phases? How can talent acquisition heads and assessment teams be sure to leverage the top talent after they are done with critical hiring stages? This is where one needs a strategic lens for technology in tech assessment. It is not going to suffice just to have a temporary and time-based goal for a tech assessment or a short-listed employee. It is best to consider post-hire decisions from a broad and  strategic perspective. This is precisely where cutting-edge platforms like Oto_Code can arm you with compelling insights and strengths.
Use Tech, Get Sharp
Using a smart technology platform that fits your needs here allows you to have a multi-pronged accomplishment here. You can:
Build the most competent tech team using an accurate and dynamic tech assessment system that works across the employee value path – and not just for a tiny island of hiring.
Check the code quality, scalability, and performance with absolute accuracy so that you can form a richer employee quotient for the post-hiring decision.
Onboard the best tech talent with speed and precision without ignoring important caution areas or insights about that employee.
Carve customized assessments which now get possible as per a specific job description.
Enjoy the company of tools that allow you to draw from a large pool of questions suitable for a wide range of skills and assessment formats.
Be sure as you vigorously and comprehensively evaluate the candidate's coding capability on code reliability, maintainability, scalability, performance, code quality, and test cases.
Have a view of the entire spectrum of skills available with that person – like front-end, back-end technologies, API skills, Databases, Machine Learning, testing frameworks (Selenium), and many more.
Also, auto-generate your assessments and integrate them with other HR systems for a proper strategic decision.
Cultivate and use a strong and expanding question library with object-oriented programming questions.
Customize Deeply – since these tools are powered with Natural Language Processing capability, you can be sure of personalization, accuracy, and deep insights.
Get inputs for many decisions because you can also assess body language, expressions, and actions taken during the test in a remote setting.
Avail an in-depth analysis to help you onboard the best, without any what-ifs or regrets.
Be assured of hassle-free and swift integration with other vital systems.
Relax- because, of course, you do all this while shrinking down personal bias. 
Get Started Soon
LinkedIn Job Seeker research conducted in Jan 2021 shows that job seekers with average or lousy performance find it tough to get suitable jobs. Organizations are keen to hire high performers and are laying off non-performers. Some organizations give an overall target, and along with that target, the work is broken down into tasks and activities. Job seekers need to exude their skills more than ever before to compete and choose the right job opportunity. Every company is looking for high-performance-oriented employees – now that is a formidable challenge in the current scenario.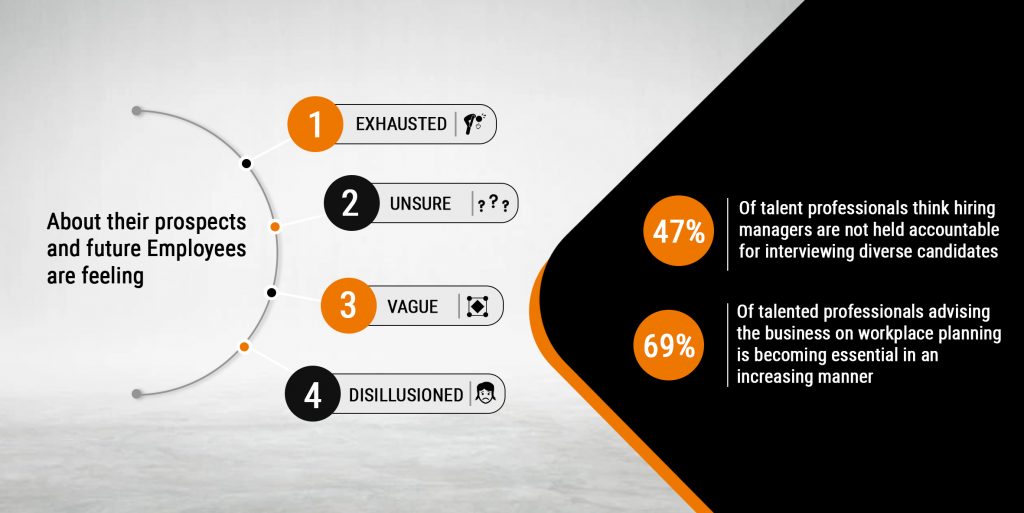 All these trends may look unconnected. But holistically, they indicate the significant direction that talent managers need to look at – hiring will not be the same as before – and it will have to be more closely aligned with business needs. That puts a new seriousness on the post-hiring phase of tech assessments. Do not let the tail of the elephant be ignored once the seemingly-big part is done. It matters. More now.