Yes, Otomeyt can definitely help in creating the test design. Thanks to Oto_code, which enables users to rapidly build a technical team with the most comprehensive technical assessment system, saving you time and effort.
It can help create the test design using its strong and expandable question library suitable for a wide range of assessment formats and skills, which can be customized with additional questions if any. Oto_Code can assess any technical skill including front-end, back-end technologies, API skills, Databases, Machine Learning, testing frameworks (Selenium) and many more. The Natural Language Processing powered feature "Acumen" creates personalized test designs specific to the job description.
Just upload the job description and contact us to get your custom test designed.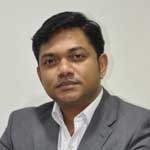 Latest posts by Christopher Raju
(see all)