Employee testing is a process of conducting various tests during the recruitment drive. It tests the various qualities and skills of an applicant and examines whether they fit the job role. Employee testing supports the overall recruitment process and the talent acquisition manager to hire the right candidate. How does the thought of selecting candidates randomly without any testing, sound to you? It certainly would add no value to the organization and eventually affect its overall performance.
Importance of employee testing
1. Improves company performance
The collective talent of your technical team is directly proportional to the technology strength you can display in the market.
2. Employee turnaround
Candidates who do not match the skill profile of the job eventually exit sooner than expected. This compels the recruiters to initiate the hiring process all over again which leads to cost and time loss.
3. Candidates with questionable background
An unstructured recruitment process may lead to legal complications where the applicant background is not checked at the screening stage.
Employee testing and selection help choose the best candidates and save time through an effective hiring process.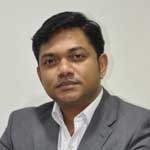 Latest posts by Christopher Raju
(see all)