Compensation and benefits are an integral part of any HR manager's job. They cover the entire spectrum of financial, tangible, and non-tangible rewards for an employee. They entail direct pay, insurance, stock options, other allowances, statutory contributions, leaves, bonus payments, etc.
The Significance of Compensation
They may seem simple. They may look like 'tick in the box' items. But they have a significant role in ensuring a lot of the bigger goals of HR and the company's strategy. Because:
Employees can feel cheated, side-lined, forgotten, or ignored without a streamlined and timely compensation and benefits system. This aspect can be invisible when it runs smoothly, but it can be a big problem if it gets late or awry sometimes – even out of a mistake.
Compensation and benefits elevate the employee's overall satisfaction with the company.
A systematic and positive impact in this area also adds to the brand perception of future candidates and for people outside the company.
It helps a lot in observing compliance aspects and taking proper care of regulatory mandates.
This is also where new imperatives of diversity, democracy, free speech, equal treatment, and inclusivity are highly valued. It is a big sign that a company is paying attention to fairness and transparency. The opposite is equally valid.
Done recklessly or with inaccuracy – this part can quickly lead to employee attrition, loss of productivity and add to a negative culture.
Done well – it can elevate employee engagement, motivation, and interest for internal mobility and heightened productivity.
In fact, as per PayScale's Compensation Best Practices Report, there is a clear direction of a growing focus on compensation strategy, higher investment in pay equity analysis to close pay gaps, and the importance of paid market data and transparency in driving compensation strategy and enabling shifts to accommodate changing conditions and expectations. Here are some findings.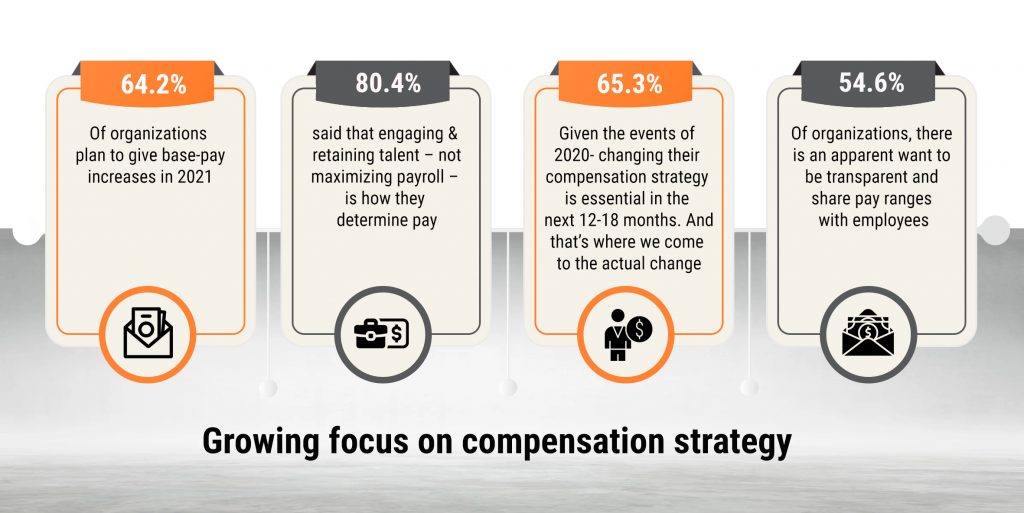 But is that easy to achieve?
Calculation and Challenges for HR
HR can calculate this figure for an employee in many ways. It can be based on:
Market dynamics
Specific company formula
Surveys and feedback
Statistical tools
Salary bands
Expert models like Warr's Vitamin and Simon Sinek's Why model
They are calculated on several criteria, from employee experience, tenure, job role, competitive parity to appraisals and location-specific differences. They can also include indirect compensation like work-life balance, awards, recognition, training, and development opportunities. Other allowances like reimbursement, rent, school expenses, healthcare benefits, retirement support, vacations, profit-sharing, etc., can also be added or deleted to this stack of benefits as per a company's approach.
How does HR Tech help here?
Start transitioning your compensation process to HR tech. A significant component of any compensation process is data. So when you use a tool that is powered with analytics and AI, you can be sure that you are achieving:
A high level of accuracy in compensation processes
Taking high-stake decisions with solid data empowers them
Handling appraisals as well as lay-off decisions with confidence, precision, and insights
Assuring employees and regulators of adequate transparency and fairness in the compensation processes
Working with real-time insights and intelligence instead of cluelessness and guesswork
Saving a lot of time and costs in the process
Allowing HR managers to be free for more high-touch areas and innovative work
Conducting assessments in timely, data-driven, customized, result-oriented, and fair ways
Orienting the entire system towards positive impact, motivation, productivity, and happy employee experiences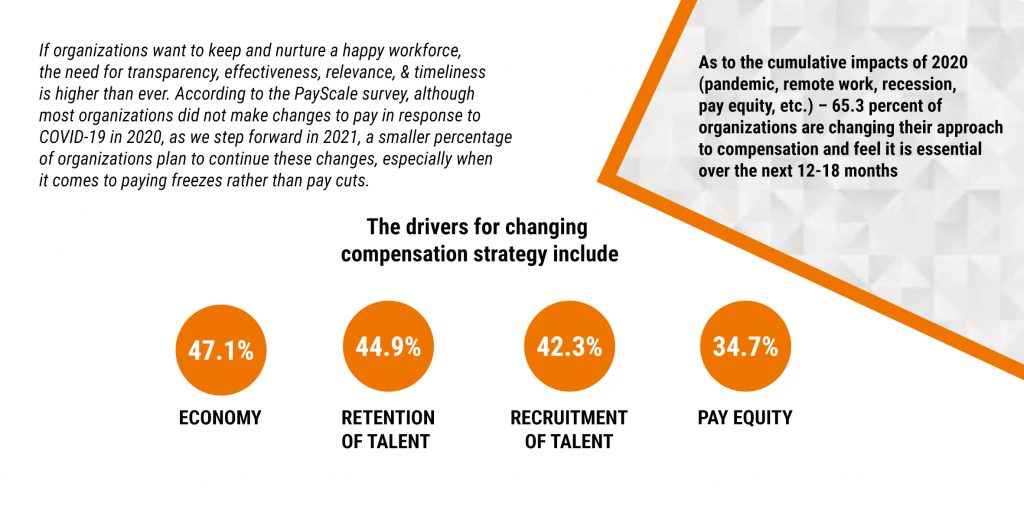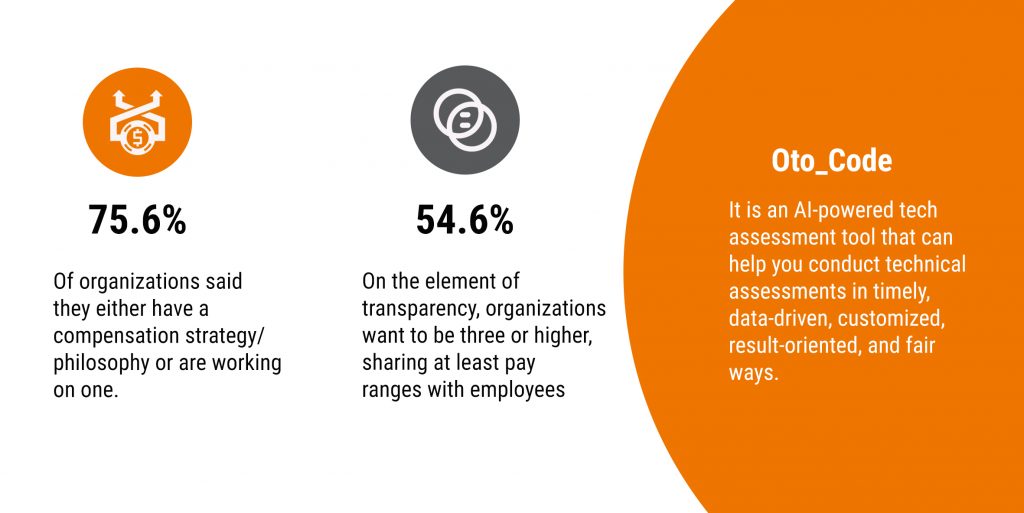 Do not let ignorance compensate for your failure to catch up with the future. Pay attention. Pay it well.