DevOps is a set of practices that help bridge the gap between development and operations teams. It eliminates communication barriers and makes collaboration much more accessible. As a result, there is inherent agility in the delivery ecosystem. Organizations can successfully deliver better software to their customers faster. In short, DevOps makes an enterprise software delivery ecosystem extremely efficient by enabling faster delivery, better collaboration, and automation.
From start-ups to tech giants, more and more companies worldwide realize the business and cultural benefits of DevOps besides some significant technical advantages. So, no surprise, DevOps is showing a steady growth rate.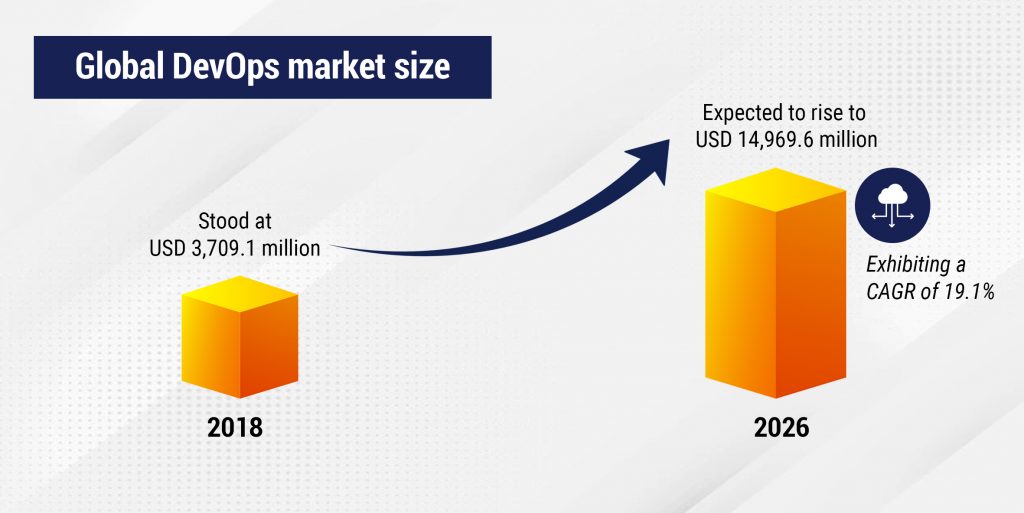 With such market growth, the demand for DevOps talent is skyrocketing. According to a survey by OpsRamp, there is a widespread demand for DevOps capabilities and skills. The need for DevOps skills is even surpassing Cloud and Data Science skills. Close to 64 percent of the survey participants agreed DevOps is the most sought-after skill, above cloud certifications, machine learning, and industry knowledge. But there is a massive talent shortage in this space. That makes it harder for the CIOs and talent acquisition heads to find and select suitable candidates with DevOps skills.
Here are some ways you can hire the right DevOps talent for their company. 
Determine your needs and goals 

It's an assumption that DevOps is the same as a developer. A DevOps role entails far more complexity; people working as DevOps professionals solve operational challenges; these engineers introduce processes, methodologies that help with the development and maintenance of software. That means your development and maintenance team might have different goals. Hence, when it comes down to the requirements, be very specific with your expectations of DevOps specialists.
Understand the different DevOps roles
Typically, seven specific roles are associated with DevOps: evangelist, release manager, automation architect, software developer, security engineer, quality assurance professional, and utility technology player. An in-depth understanding of these roles is essential before hiring the DevOps talent.
Define the skills needed for the role
DevOps Engineers could be DevOps Architects, DevOps Engineers, Operations Engineers, depending on the company and their specialization; they can be software engineers, systems engineers. Hence, finding the right people will depend on the project you are building, the technology being used, the platform on which it will be built on, etc. Finding the right candidate for such roles can sometimes be challenging, given the constraints, and there will never be one person fit for the role. Hence, as the tech talent acquisition head, look at diversifying and prioritizing. Creating a checklist of the bare minimum of skills will always come in handy, and once that is accomplished, you can use AI-powered tools to propel your selection forward. 
Create a list of potential candidates
Depending on the requirements of your project, prioritize the candidates. Create a list of potential candidates based on skill set, experience, and availability. If you are looking for DevOps engineers immediately, it's best to get candidates from references. If you are looking for people based on pure skill and experience, it's best to use tailor-made tools for these searches to push your search and help you narrow down the right candidate. Also, it would help if you never neglected the power of marketing. Building your brand image helps a lot, while virtual hiring makes the process easier, as people are more likely to join firms they trust and believe in. DevOps engineers prefer dynamic places and have the potential to grow and if that aligns with your vision, be sure to market it and reel in the right people.  
Assess technical skills
While hiring DevOps engineers, another very critical point to keep in mind is their specialization and the team they'll be placed with. As the talent acquisition expert, you should also check on their soft skills to ensure no communication gap; since we are working from home, having a collaborative, self-motivated team will only help your organization meet the set goals faster. As far as technical expertise is concerned, robust online tech assessment tools like Oto_Code can narrow down this search.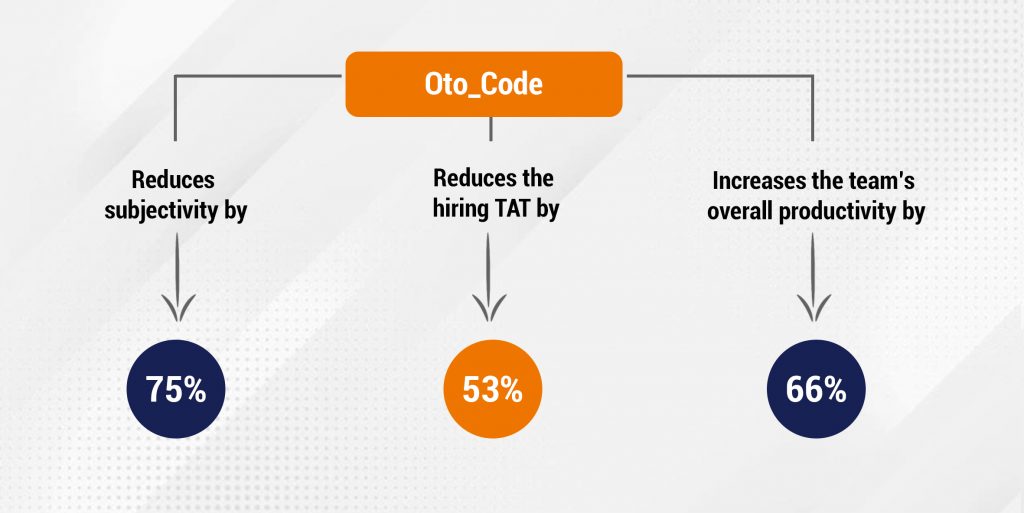 Besides this, Oto_Code also provides some innovative features that will make your life a lot easier. This tool offers video analytics, insightful reports, and technical tests to save time and reduce unintended bias, along with enterprise-ready features with hassle-free and swift ATS integration capabilities. So far, Otomeyt has completed over 400K successful developer assessments for over 60+ companies and 100+ independent recruiters worldwide. Try to believe it—request a free demo.