Business and HR leaders should start redefining talent acquisition strategies for 2020 and beyond – for some hard-to-ignore reasons.
Sit back in your chair and look around your room. Yes, that's where you are probably sitting after you finished a teleconferencing meeting or just five minutes before getting ready to give a virtual presentation.
The world, as we know it, has flipped in so many ways. Your colleagues or employees are sitting somewhere away from the office – parked in different directions. Yet, work is going on. Technology has become a savior. The back-burner investment that you did, or almost did, is paying off in totally unexpected ways. But did you put these bucks into HR's most needed area?

Talent acquisition, then and now

If you look back, you will see how talent acquisition was a challenge for 74% of respondents in the State of Talent Acquisition report (Mettl 2019). Imagine the depth and urgency of that challenge in a year that will be recorded in history as the Corona year. Almost all small organizations were seen facing difficulty in garnering top talent while mid-sized (90%) and large-sized companies (67%) struggled a little lesser than the small ones, but struggled anyway. In terms of the challenges that keep most organizations awake, and give HR its worst headaches – managing hiring drives, assessing candidate-job fit, low conversions, data management, retention, cost of hiring, and interview processes were the usual suspects. The report also found that managing candidate data (27%), low offer-to-joining ratio (30%), and finding job-fit (36%) were strong challenges of talent acquisition.

A Deloitte survey of 924 companies pointed out that most organizations are under-equipped to identify problem areas and potential challenges to their recruiting challenges. The survey found 83% of organizations with low people-analytics maturity. It also reminded that the challenges of recruitment would only go up with the increased risk of talent movement (44% millennials were expected to look for a new job in two years while average new-hire-turnover rates stood at 14%).

Would these headaches vanish in the post-Corona workspace that we will enter after the lockdown? Or will they get more twisted and heavy?

The answer is a no-brainer. Work is going to get more decentralized, sprawled, remote, uncertain, and outcome-oriented than ever. The talent that is needed to fuel this work would also, consequently, be different than what it was so far. HR teams would have to equip their organizations with the best talent that is not just experienced or competent but also adaptive, positive, and ready to bounce back. To find such people, such hearts and brains (mind you, mental health is just waiting around the corner to raise its ugly head), we would need better tools.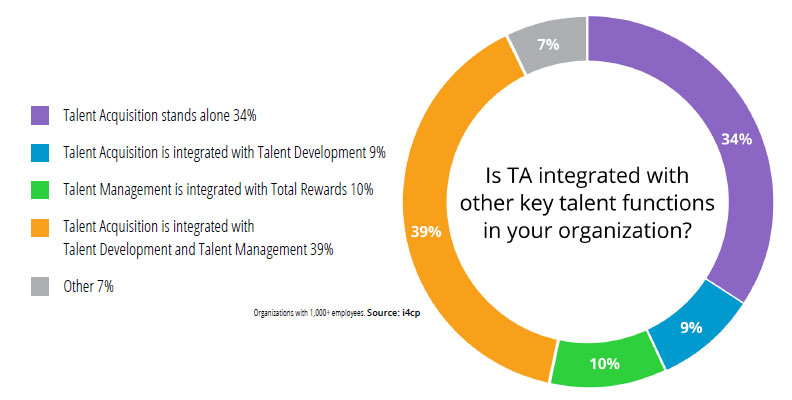 CHROs need to embrace multiple tools like Oto_Code that redefines remote talent acquisition or Duo_Code, that helps with cutting edge video interviews or even Oto_Catalyst that helps streamline HR operations.
At the last count, technology was used in HR but in a limited way, not covering the real possibilities and possible impact areas. It was predominantly used for sourcing (88%), screening and selection (80%), and on-boarding candidates (49%). Among other things, lack of budgets was cited by 33% organizations as an implementation obstacle followed by lack of clarity (20%) and long implementation cycles (20%).
But we cannot afford any delays or barriers anymore. Talent acquisition needs all the help, speed, depth, precision, and comprehensiveness that technology can support it with. Whether it is AR, VR, Robotics, AI, cognitive technologies, Gamification, video chats, cobots, simulation, or algorithms – HR would soon learn to embrace technology across all areas of talent acquisition.
The time is past for guessing and procrastinating. In the business world, survivors of this pandemic would be those pioneers and courageous leaders who know how to rise again. They are the ones who bet on the right talent without wasting time. Don't be surprised if drones are seen doing a lot of cherry-picking in the future we are moving towards. I won't be.