A basic skills assessment test is used by employers to evaluate the candidate's skills, abilities, and strengths on a broader scale. The test majorly consists of verbal and quantitative questions aimed at helping the recruiters get insights into the general abilities of the candidates. Verbal tests include questions related to sentence completion, vocabulary, sentence construction, information retrieval, understanding of "how-to" instructions, and checking for grammatical errors. These questions measure the candidate's ability to understand, analyse, and interpret information.
On the other hand, the quantitative test includes questions related to basic operations, computing rates, percentage, fractions and decimals, averages, and basic geometry questions. These questions measure the candidate's basic numerical literacy and the ability to understand mathematics concepts and operations. Example of such questions could be:
a. We waited for 15 minutes. At last the______________ arrived, and we rode it up to the 5th floor.
Package
Bus
Elevator
Train
The basic skills assessment test is a multiple-choice format. The skill assessment test could cover in-tray exercises, diagrammatic tests, situational judgement test, inductive reasoning and cognitive ability tests. The in-tray exercise is given to the candidate to see how well they can deal with the business-related tasks and prioritize them.
These tests measure your analytical skills, delegation skills, and business acumen. Diagrammatic tests are used to analyse the sizes, shapes, sequence, and patterns. Called the inductive reasoning test, these are merely aimed at evaluating the reasoning skills of the candidates. Situational judgment tests are the type of psychological test in which the questions are based on the scenarios that judge your problem-solving skills.
Some basic skills assessment tests may have tests aimed at determining the possible office-place behaviour of the candidate. Cognitive tests are based on the overall aptitude test where different questions ranging from numerical reasoning, verbal reasoning, abstract reasoning and logical reasoning are asked to the candidates.
This basic skills assessment test is used by employers to find the 'right candidates' suitable for the organisation. These tests offer an insight into the candidate' soft as well as job-related skills. Recruiters can leverage these insights to screen and shortlist candidates based on their cognitive and job-related abilities.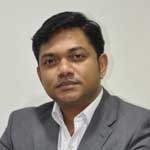 Latest posts by Christopher Raju
(see all)