Today, every company uses at least some form of pre-assessment tests to screen and shortlist candidates. The dearth of quality talent coupled with a substantial rise in the number of applications has forced recruiters to use the latest technologies and tests to optimize the hiring process. Depending on the organization in question and its goals, the assessment test questions could be strikingly different. However, the assessment test questions can be broadly divided into the following categories:
Aptitude
The aptitude questions have been a part of the evaluation process of candidates since the past decade. It offers the recruiter, insights into the candidate's cognitive skills. The aptitude test consists of numerical aptitude, verbal aptitude, in-tray exercise, and diagrammatic-based questions. Numerical aptitude questions contain questions based on statistics, charts, and figures. Verbal aptitude questions are based on passages of text which are used to judge your verbal logic. In-tray exercise questions are based on a particular business scenario to see how well you can prioritize the task. Diagrammatic aptitude evaluates your logical reasoning under strict time conditions.
Domain Knowledge
As the name suggests, the questions are based on the job profile for which the candidate is applying. For example, a database developer may be asked about the basic database queries or a marketer can be asked about the basic marketing strategies. These questions purely focus on the required specialized knowledge of the domain.
Integrity
These tests are based on questions that evaluate a candidate's honesty, trustworthiness, and dependability. An example of such a question could be, 'Is it ok to steal from your office sometimes?' and the answer given by the candidate will reveal their values. An answer such as 'it is okay, sometimes' will indicate that the candidate may lack integrity. Behaviour such as theft, violence, sabotage, disciplinary issues, and absenteeism will be judged from these questions.
Skill Assessment
A skill assessment test is a combination of soft skills and technical skills. These questions don't focus on the knowledge or personality of an individual. The assessment test questions will focus on evaluating the candidate on their actual skills required on the job. Skills such as attention to detail, soft skills, and actual skills will be tested by these questions.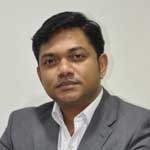 Latest posts by Christopher Raju
(see all)